This list of hobbies for men is geared towards creative activities that tend to be popular among men.
It includes industrial activities, different art mediums, digital or computer-related hobbies and much more.
Of course, all genders can participate in these types of hobbies. Creativity is definitely not inclusive to any one gender.
For more hobbies, check out our ultimate list of creative hobbies here.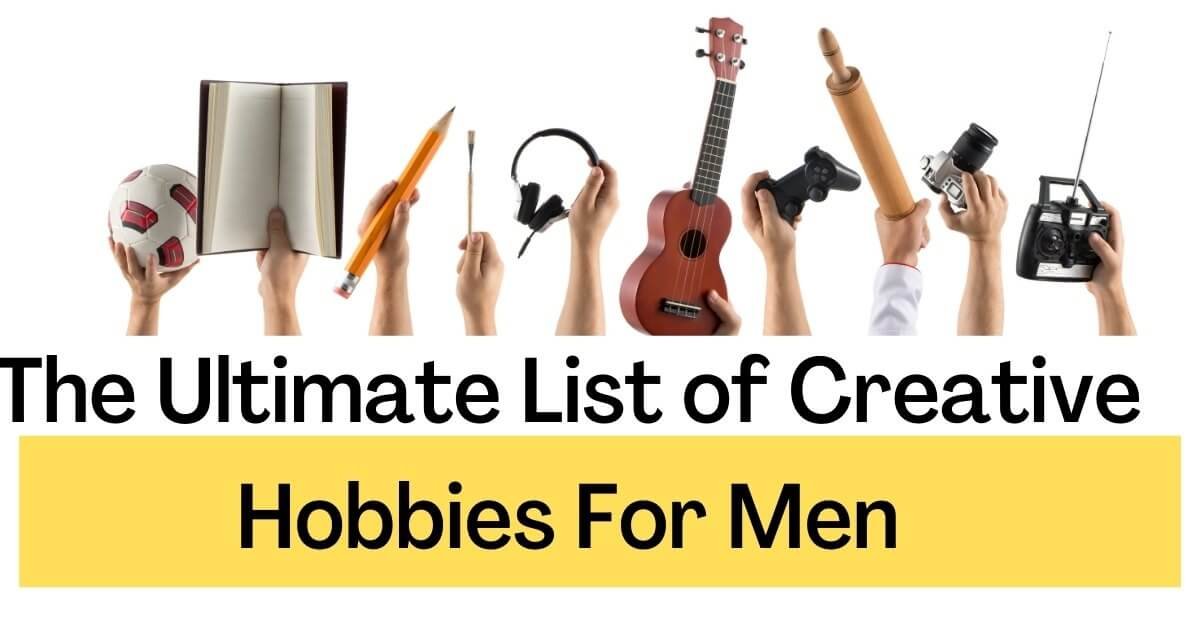 #1 Metalworking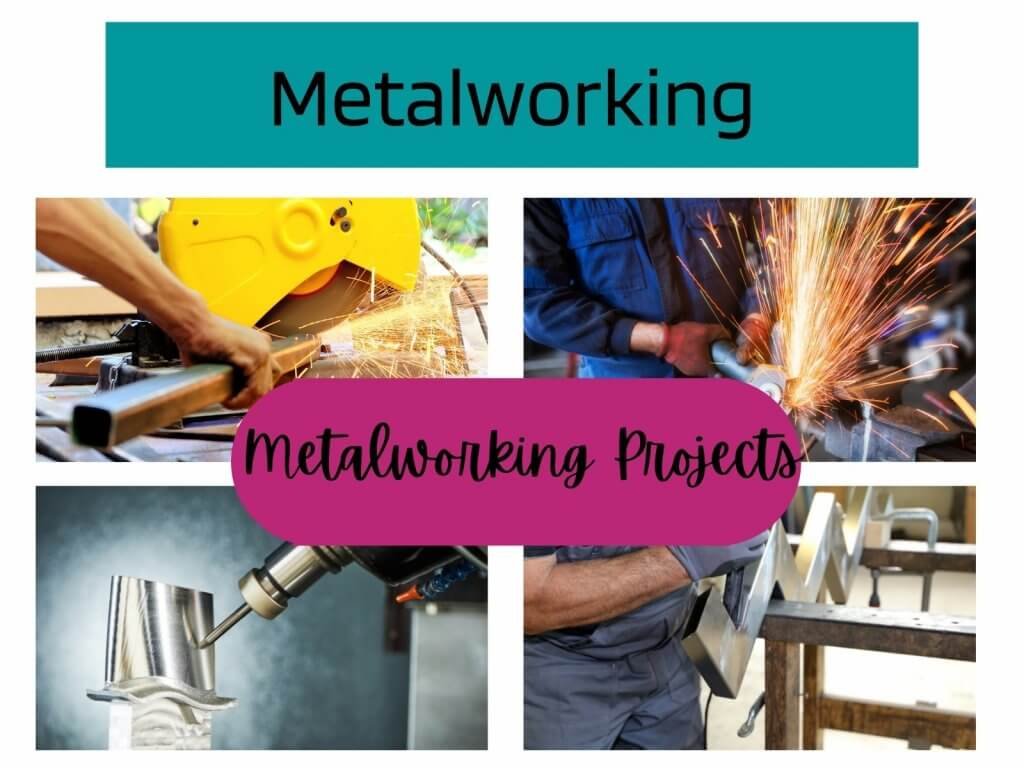 Metalworking is the process of creating items using metal. It can help you develop skills in construction, engineering, and design.
Metals are generally welded together using heat to produce metalwork items.
Depending on the projects you want to get into, it may require a lot of equipment, tools, and a spacious workspace.
#2 Metal Embossing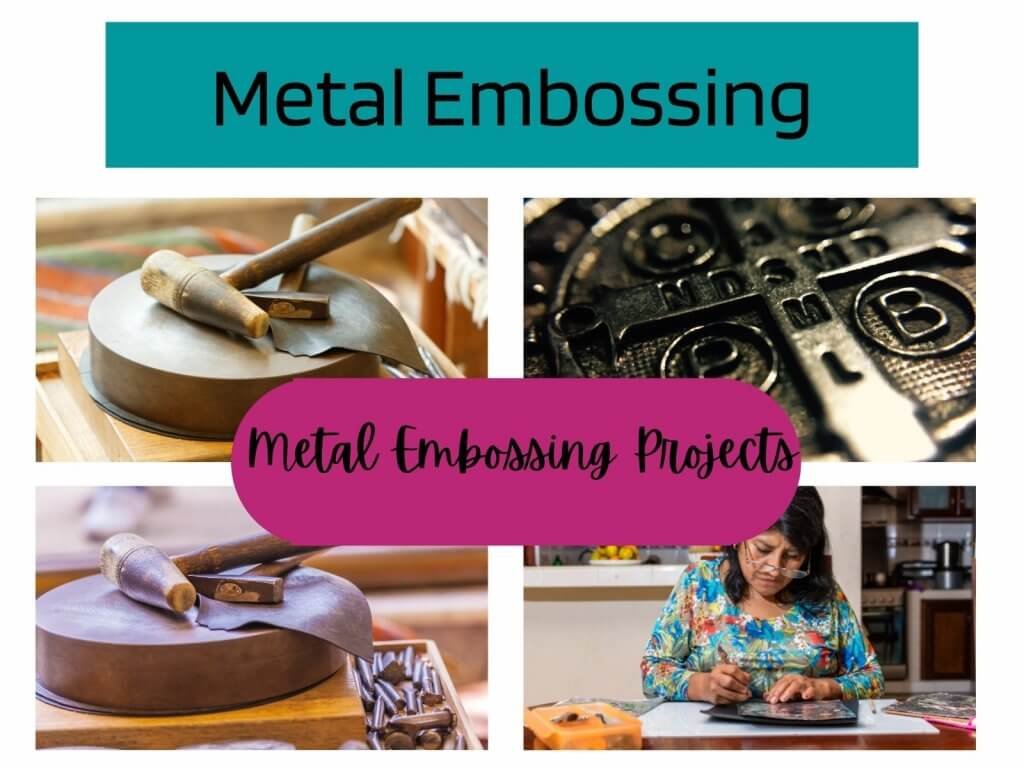 This is a great hobby for men who like the idea of working with metal but prefer a hobby that requires a much smaller workspace, you might enjoy metal embossing.
Metal embossing involves using an embossing stylus to create a sunken or raised designs into a sheet of metal, usually tin-coated pewter or silver.
These are typically available at your local crafts store, but you can get started exploring the hobby with items around your house.
Disposable aluminum foil baking sheets and soda cans work very similarly.
#3 Glass Blowing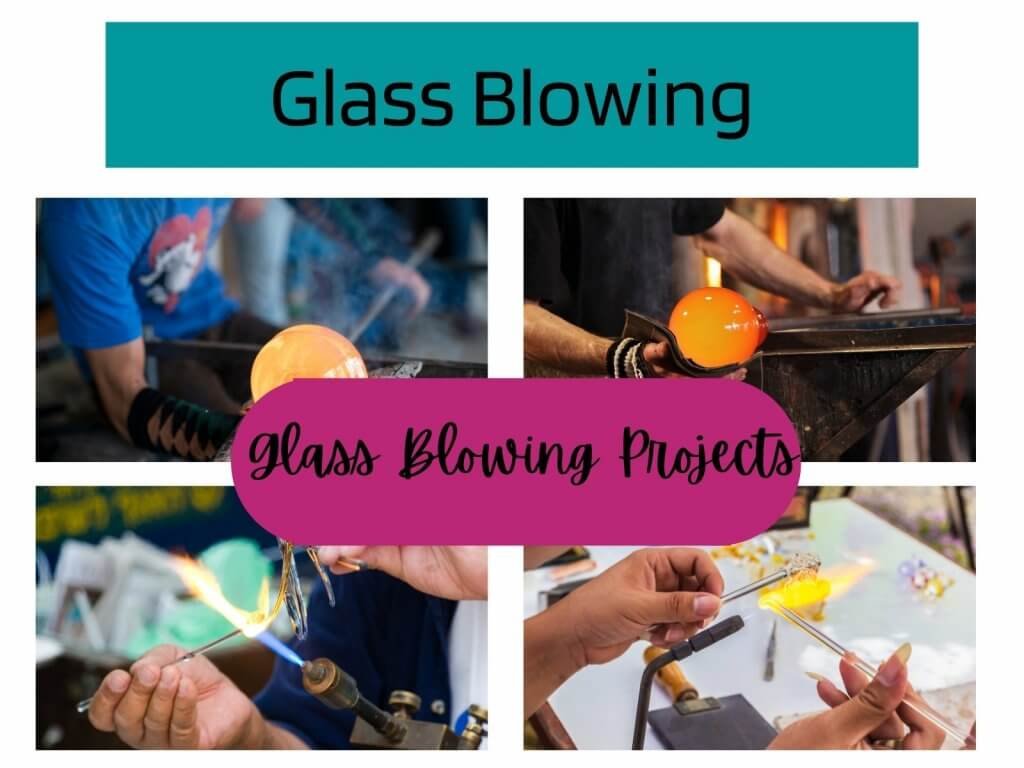 Glassblowing is a hobby that involves blowing air through a pipe to expand heated glass.
The glass can be molded into your desired design or shape using heat and other tools.
Glassblowing uses three different furnaces which means you will most likely need to visit a studio to start exploring this activity.
#4 Glass Etching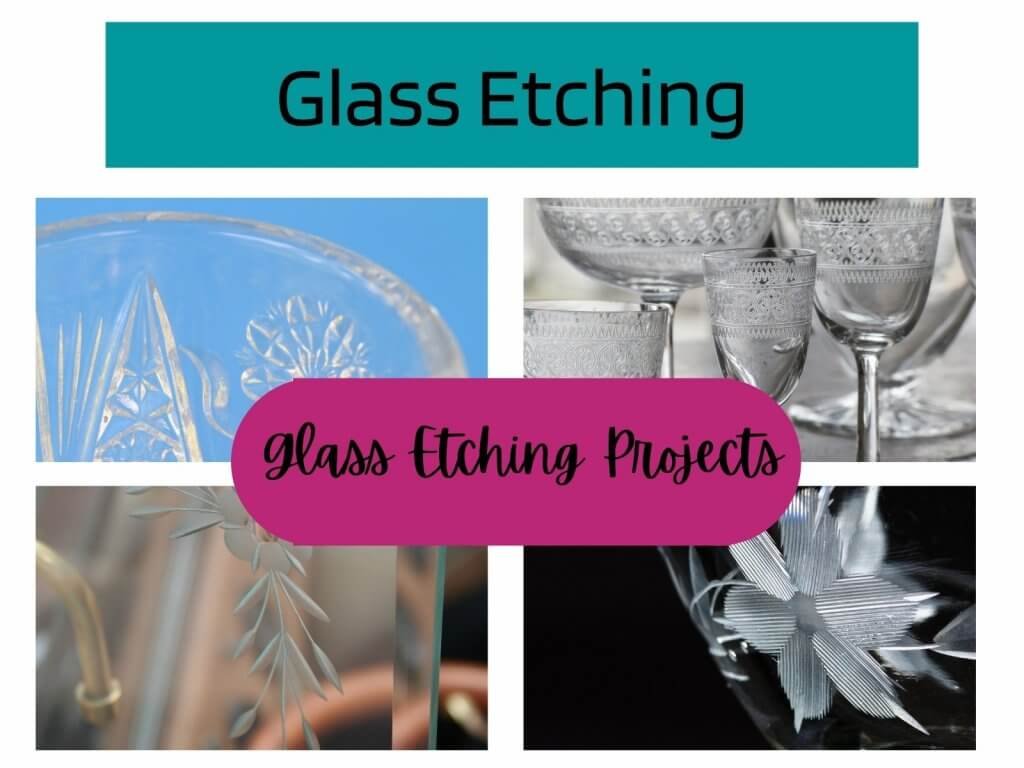 This activity is a great hobby for men looking for a smaller scale hobby while still working with glass, consider glass etching.
This hobby involves creating designs onto the surface of glass by using just a few simple items –etching cream, masking tape, and a paintbrush.
It's an incredibly easy activity to explore. Try etching items like beer mugs, shot glasses, wine glasses, and champagne flutes.
#5 Leatherwork or Leather Crafting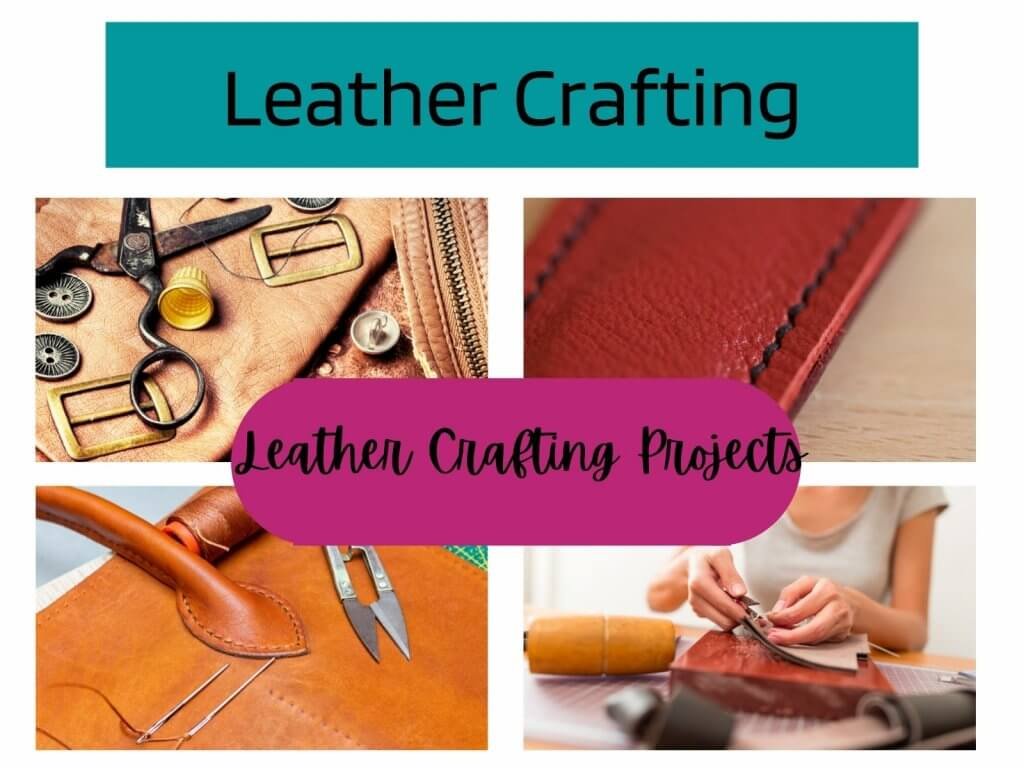 You can do many things with leather, including dyeing, painting, carving, stamping, molding, laser etching, perforation, or pyrography.
Each one of the activities listed above is a hobby in itself. There's no end to the type of items you can create with leather, including shoes, wallets, bags, and belts.
Working with leather isn't as hard as you may think! The material has been around for quite some time, so there is no end the number of tools, supplies, and resources to help you get started.
#6 Woodworking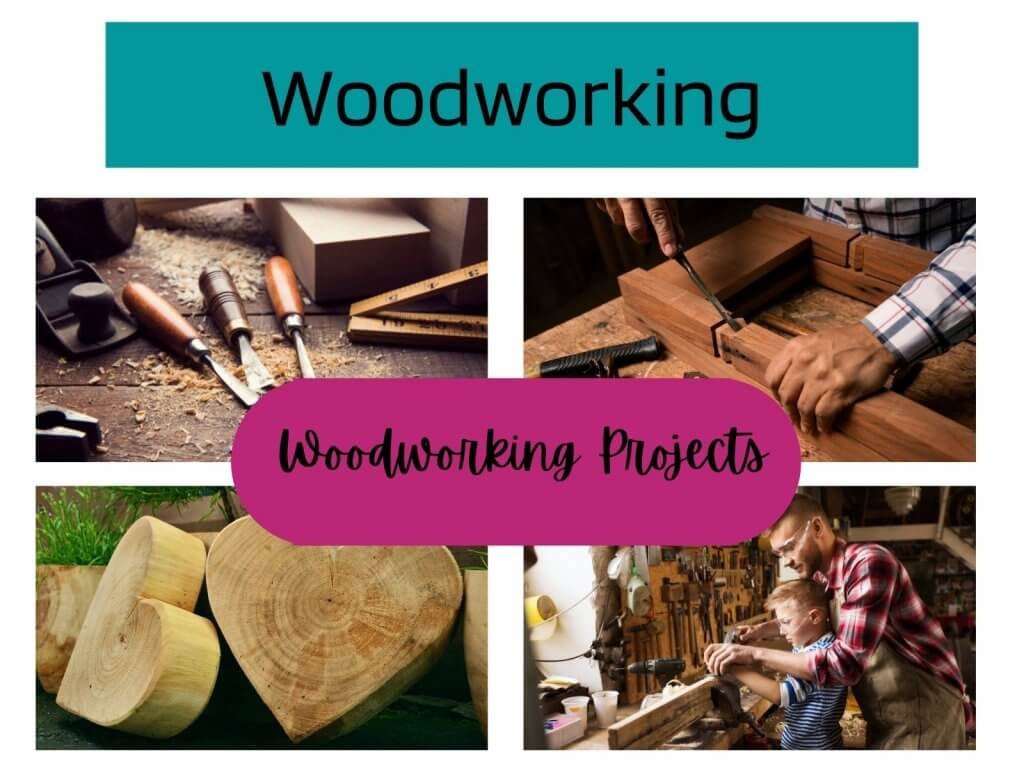 Woodworking is the activity of creating items from wood. Like metalworking, you can develop construction, engineering, and design skills to produce high-quality objects.
You can make anything as small as a keepsake box to something as substantial as a bookshelf or table.
As this hobby requires using dangerous equipment, make sure to invest in the proper safety gear to protect yourself from harm's way.
#7 Pyrography (Wood Burning)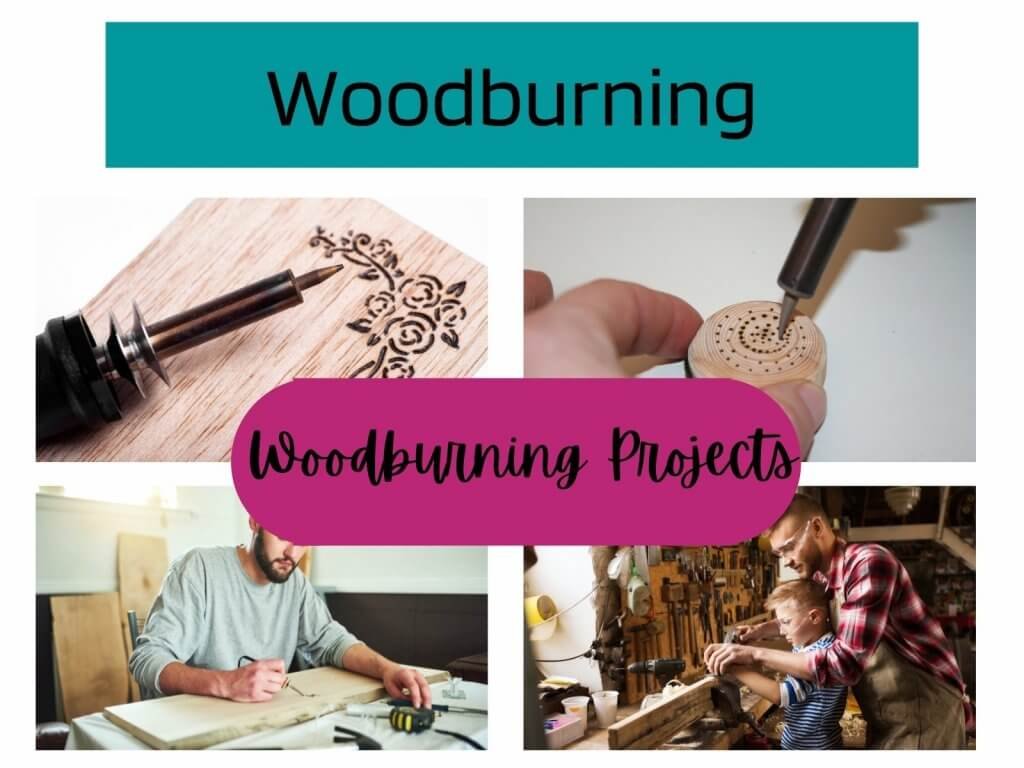 Try This Hobby—> The Starting Guide To Wood Burning
Pyrography, or wood-burning, is an excellent alternative to working with wood without needing a large workspace or workshop.
It involves burning designs into a piece of wood using a specialized pen to provide heat to the surface.
This technique allows you to add shade and dimension to wooden artwork. You can easily explore this hobby by purchasing a beginner's kit with all the necessary equipment.
#8 Wood Carving or Whittling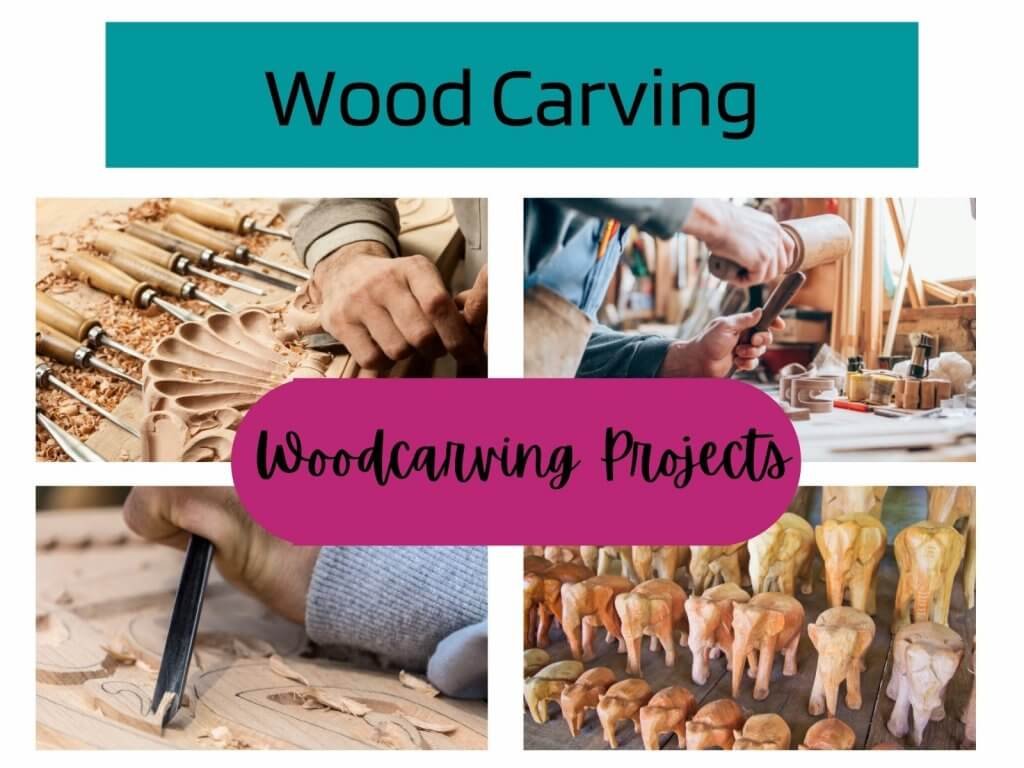 Wood carving and whittling is a great hobby for men who would enjoy carving designs or objects out of wood using a knife or other sculpting tools.
It's another hobby you can do on a much smaller scale involving wood. It can require patience to carve more intricate or detailed designs, but can also be quite therapeutic.
#9 Concrete Crafts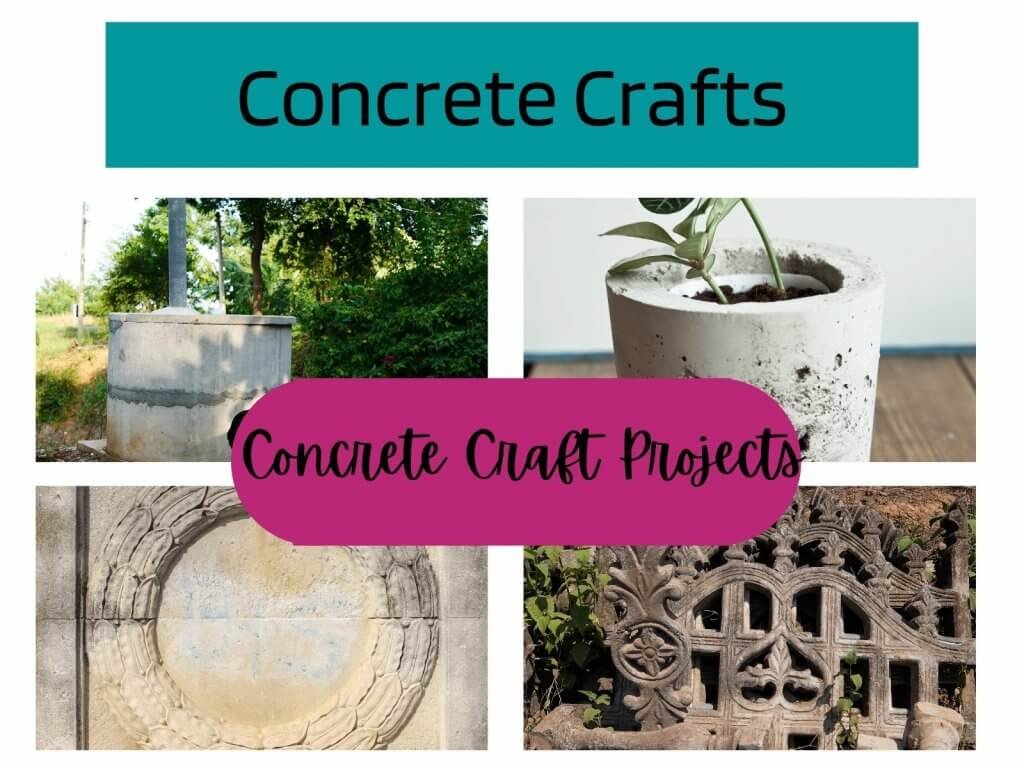 Did you know that concrete is not just for sidewalks and buildings? Surprisingly, you can make a lot of things with concrete that can be used to decorate your house or yard.
They can add a subtle industrial but modern touch to the environment. Items you can make include planters/pots, candle holders, bookends, bowls, and even a chess board.
#10 Sculpting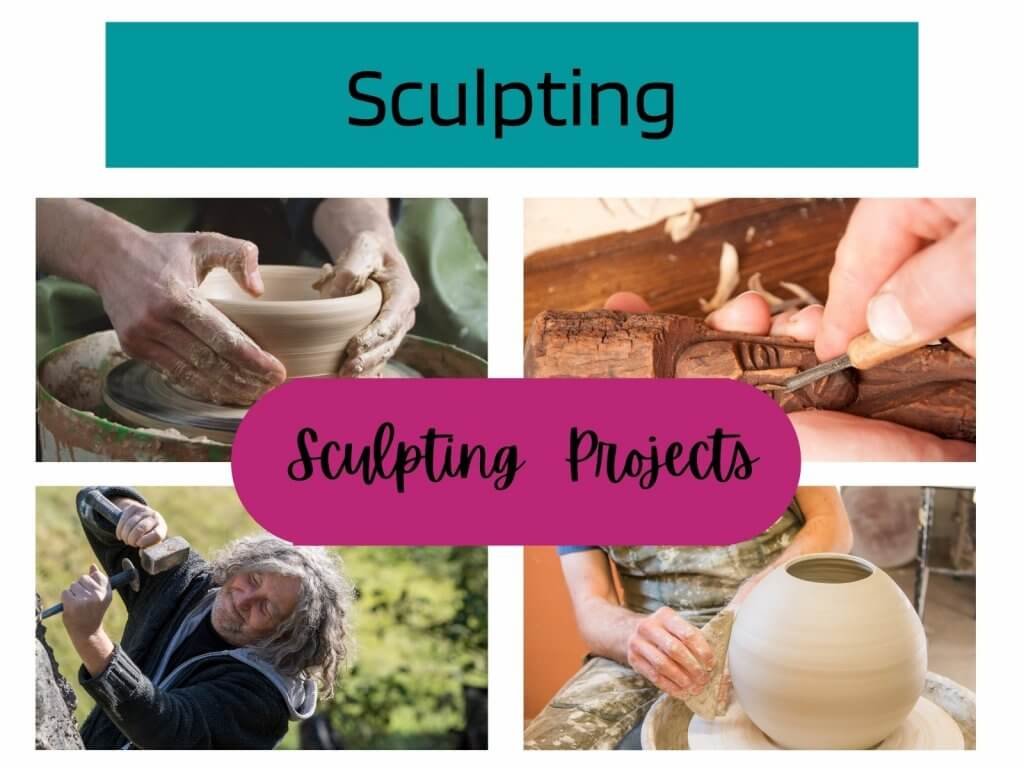 Sculpting involves carving, casting, or molding a wide variety of materials to create a three-dimensional object or piece of artwork.
You may prefer working with one medium over another based on their unique characteristics.
Each of the types of sculpture mediums listed below can stand alone as a creative hobby that you can explore.
Clay Sculpture
Stone Sculpture
Metal Sculpture
Pottery/Ceramics
Wood Sculpture
#11 Screen Printing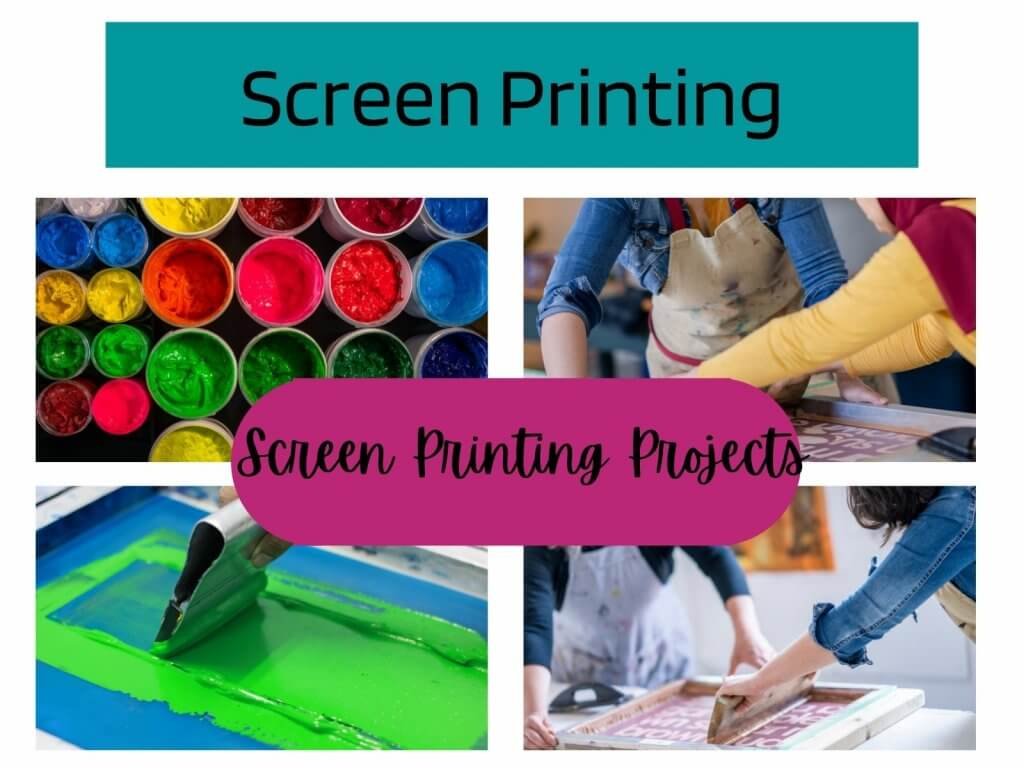 Screen printing is the method of transferring ink through a specialized screen to imprint a design onto a surface.
This technique is most commonly used to make graphic tees but can be applied on any other clothing/fabric, paper, wood, and even metal.
Essential equipment includes a screen, squeegee, photo emulsion, screen printing ink, glass, light, and some other items depending on the project. Grab a beginner's kit to try out this hobby with some smaller designs first.
#12 Linocut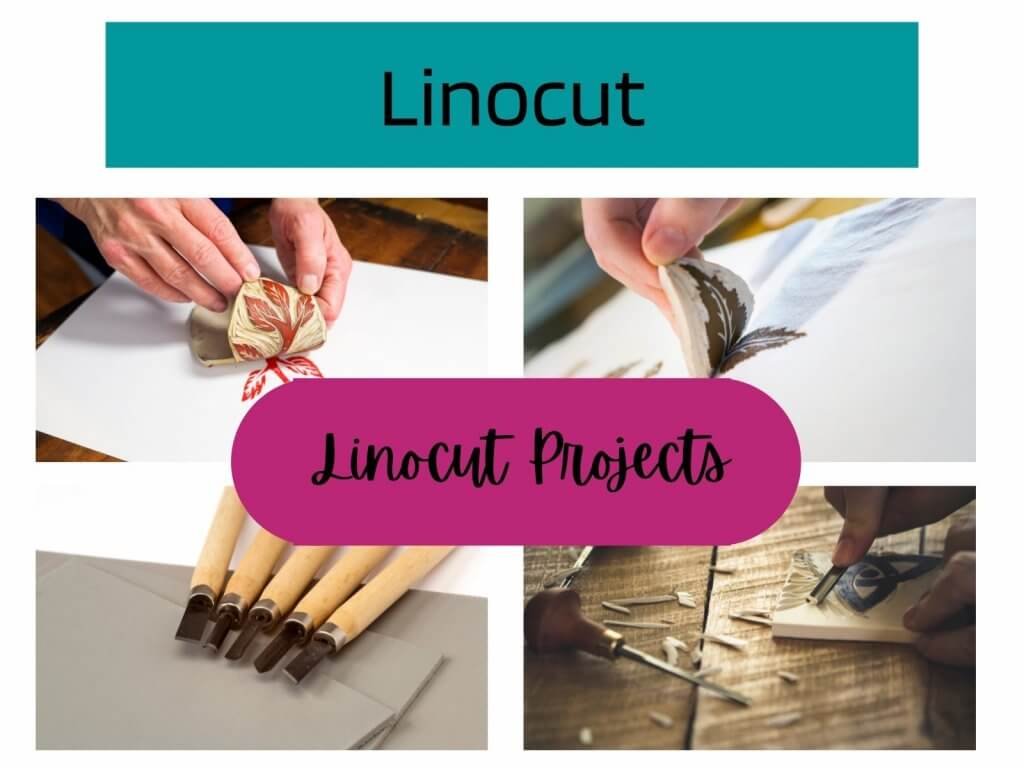 Linoleum block printing (or linocut) is a type of relief printing. This process requires cutting a design out of a block of linoleum and layering ink onto the block.
The ink is then transferred to another surface such as paper or wood. This technique of printing can be slow and tedious but can produce gratifying results.
To get started, you'll need a block of linoleum, ink, cutting tools, soft graphite, glass plate, roller, and a surface for printing.
Try out this starter kit from Speedball that includes both a linoleum and rubber block to see which you prefer.
Once you decide if you like linocut, you can step it up a notch with your supplies.
#13 Gyotaku
This hobby is for men who enjoy fishing or can appreciate fish. Gyotaku is a Japanese hobby originating from the mid-1800s that involves creating a print from fish.
This technique was initially utilized to document the fish that were being caught by fishermen.
Gyotaku involves covering one side of the fish with ink, placing a piece of paper over it, then using pressure to transfer the ink.
#14 Paper Making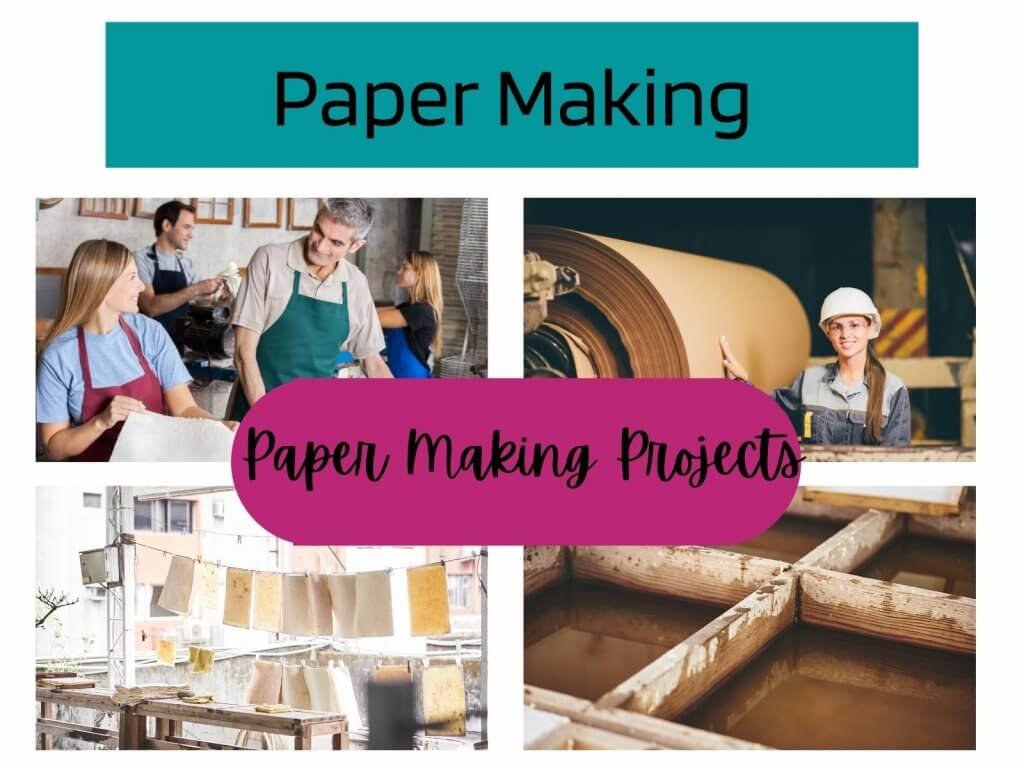 Before advances in technology that allowed for mass production, paper was made by hand.
This hobby is on the rise due to the desire to be environmentally friendly and generate zero waste. Paper can be made at home using a few simple tools and equipment.
#15 Bookbinding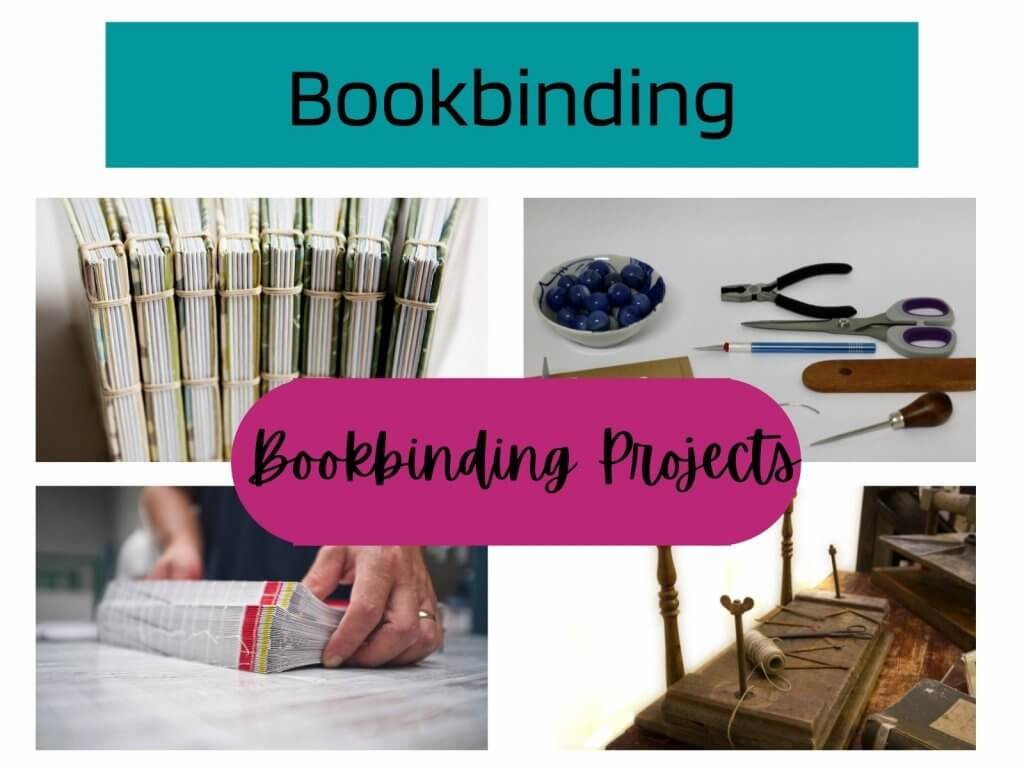 Try This Hobby—> Ultimate Guide To Bookbinding For Beginners
Bookbinding is a great hobby for men who enjoy handmade items. Bookbinding is simply the classic method of binding stacks of paper to create a book.
Just like papermaking, this arduous task used to be completed manually. There are several different techniques for this traditional craft ranging from something as simple as stitching with thread to something a bit more complicated, requiring heavy-duty equipment and tools.
#16 Modeling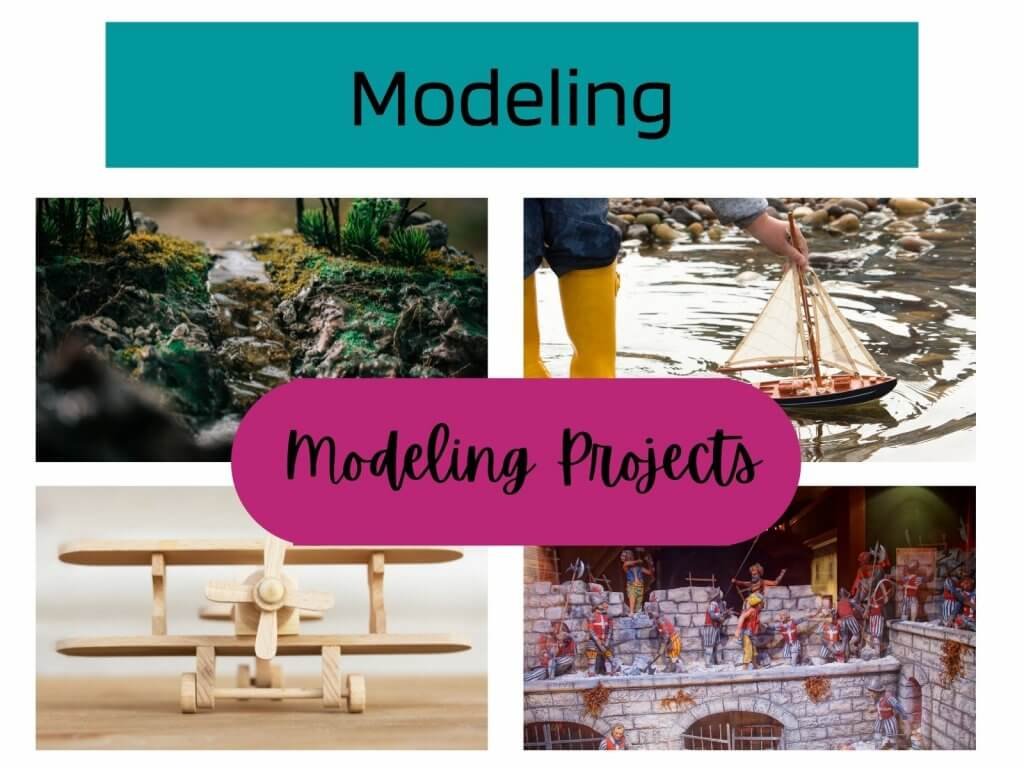 No, we're not talking about being the next Derek Zoolander. Modeling involves the activity of constructing a physical representation of an object or scene, usually on a smaller scale.
Popular subject matters for this hobby include model cars, model airplanes, model trains, and model boats/ships.
It can also involve building miniature dioramas, gardens, and room boxes. You can even build and design mini dollhouses for your kids.
#17 Bonkei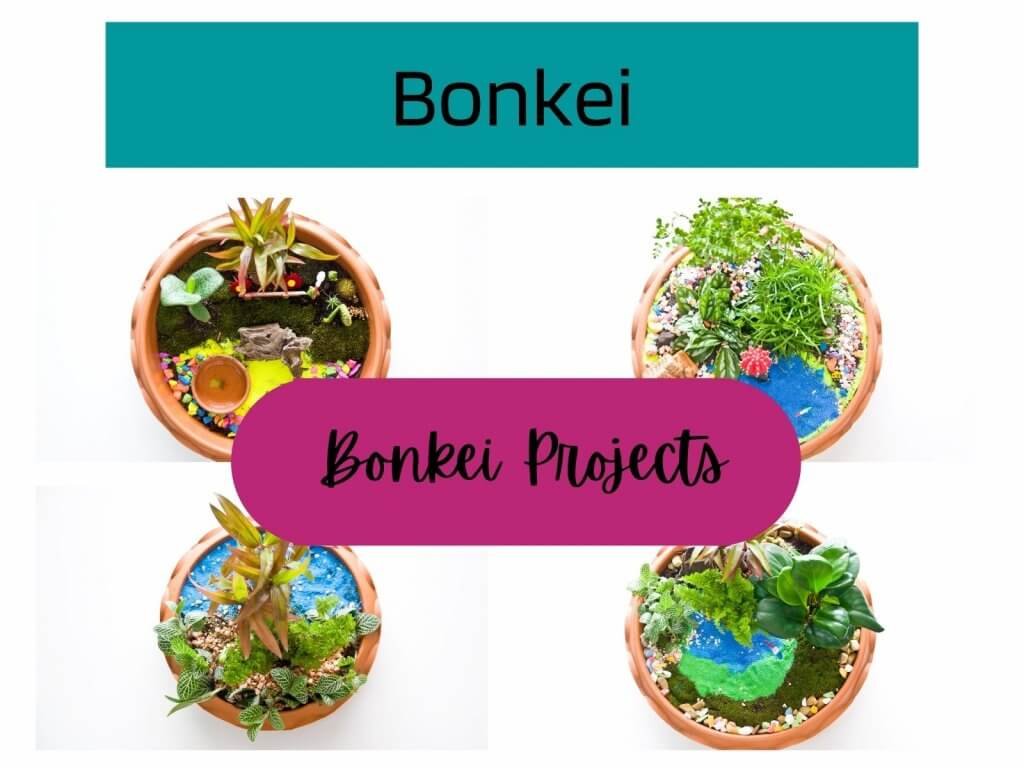 Bonkei, meaning "tray landscape" in Japanese, involves the creation of miniature landscapes in a shallow tray.
This hobby is quite similar to modeling as you are building scenes on a small scale.
However, bonkei tends to revolve around nature. Items generally used include trees, vegetation, rocks, rivers, and mountains. Unlike bonsai, this activity does not involve any live plants or materials.
#18 Bonsai
This hobby is great for men who enjoy working with living materials. Bonsai is the Japanese art of cultivating small trees to replicate the appearance of a standard-sized tree in a natural landscape.
Like bonkei, it's usually created in a shallow container or tray. The practice has been around for more than a thousand years with the oldest existing bonsai tree estimated to be 1,000 years old!
Bonsai might be for you if you are looking for a hobby that encourages patience and thoughtful consideration.
#19 Upcycling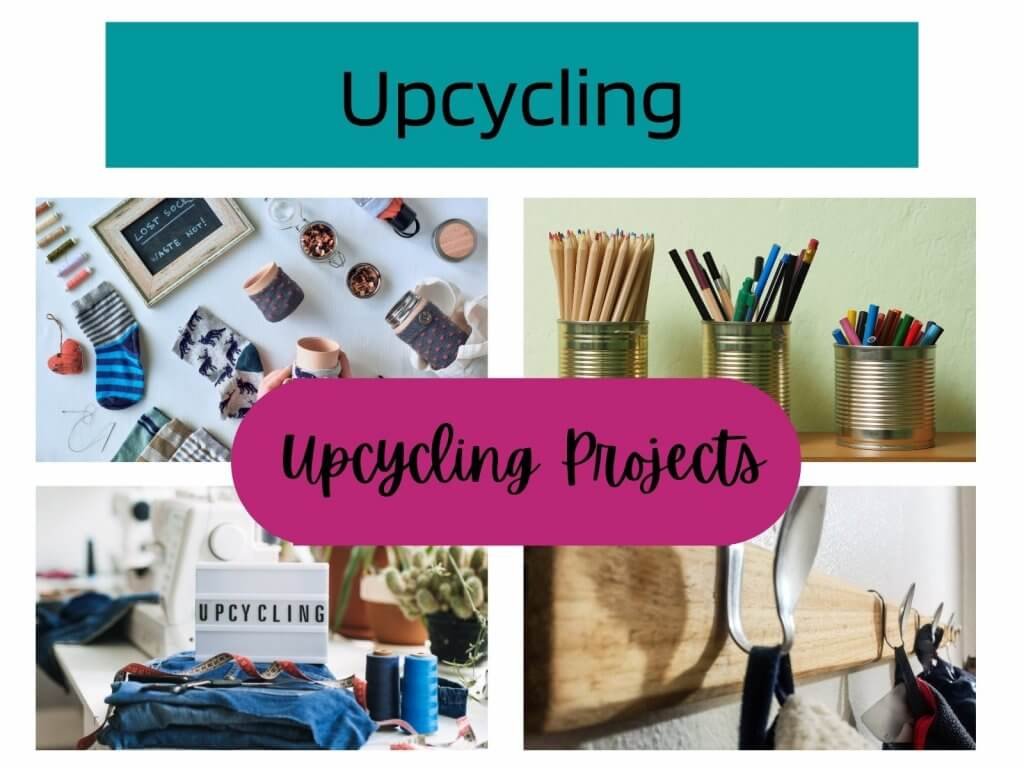 Upcycling is a hobby for men who find joy in transforming unwanted items into something of much better quality.
It requires a creative mind to be able to transform old material into something useful.
Unlike recycling, upcycling adds more value to the item. This activity has increased in popularity in the last decade from the desire to be more eco-friendly and generate zero waste.
#20 Different Art Mediums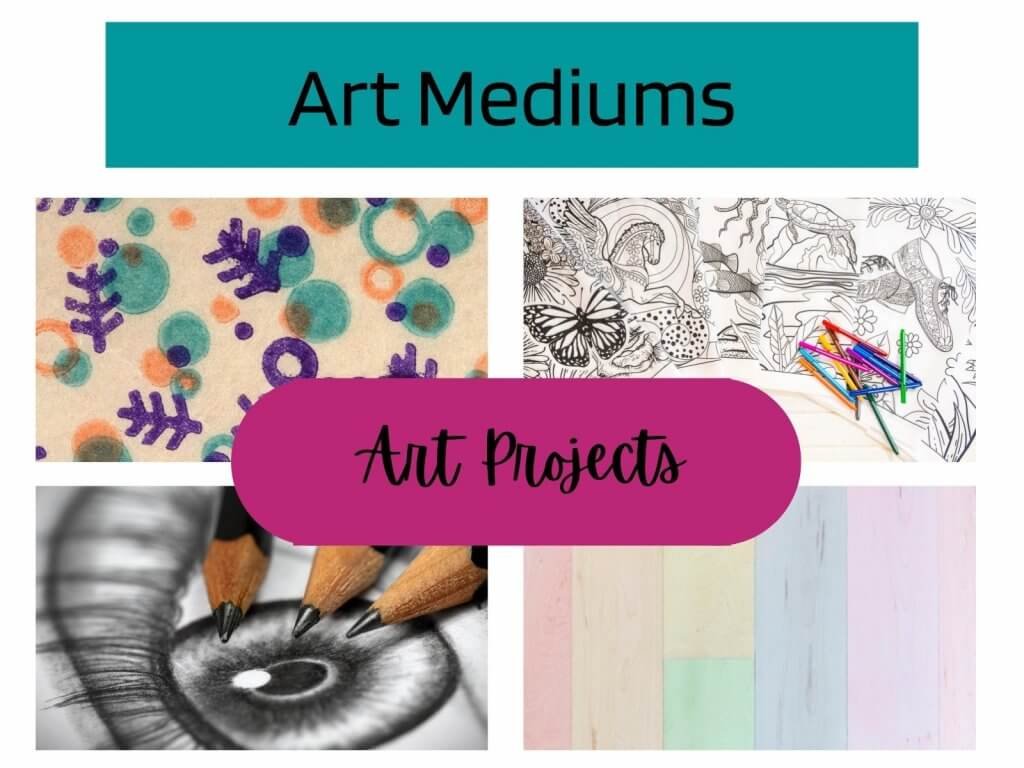 If you want to create art, there are various ways to do so. There's no limit to what you can use to create art as some artists have even used things like Lego bricks or food to express their creative side.
Here's a list of some art mediums that you can explore:
Pencil
Pencil is what most artists will start with, but some never leave this medium. Check out our beginner's guide to pencils, erasers, and paper to learn more about the right supplies you may need. New to drawing? This post on the beginner's guide to drawing might help!
Pen
All you need to get started, you already have. You don't need any special pens. Many artists solely create art from ballpoint pens. Check out our beginner's pen & ink drawing guide to learn more.
Colored Pencils
Colored pencils aren't just meant for kids. You can create some pretty amazing pieces of artwork with these simple tools.
You can even create photorealistic pieces if you learn to use them correctly. Check out our beginner's guide to colored pencils here.
Art Markers
Just like colored pencils, art markers have an incredible amount of potential.
There are a lot of art marker brands so if you want to explore this art medium, try different ones.
Head over to our beginner's guide to art markers to learn more about the various kinds or check out our guide to Copic Markers to explore a popular brand of art markers.
Pastels
Pastels are a type of art medium made from powdered pigment and a binder. Examples of pastels include soft pastels, pan pastels, hard pastels, pastel pans, oil pastels, and water-soluble pastels.
Try This Hobby—> The Starting Guide To Wood Burning
Acrylic Paints
One of the most common art mediums for painting is acrylic paint. It is water-based paint and is available at craft stores for a very affordable price.
Oil Paints
Want to be the next Bob Ross? Explore oil painting! Oil paints are a bit more challenging to work with as it requires patience and does not dry as quickly as acrylic paints.
Once you get the hang of them, you can create pretty awesome pieces of work.
Watercolor
Watercolor is an art medium where adding water helps activate the pigment for painting.
You can buy a small, portable set of watercolors to take with you to create art virtually anywhere. Watercolor is a popular medium utilized by urban sketchers to add color to their work.
Gouache
Gouache is a very similar art medium to watercolor, except the paints appear opaque.
You can also use gouache paints in your watercolor artwork. This art medium is most commonly used for posters, comics, illustrations, and other design works.
Chalk
Another medium commonly used by children, chalk can be used to create amazing pieces of work on sidewalks, chalkboard, and wall murals.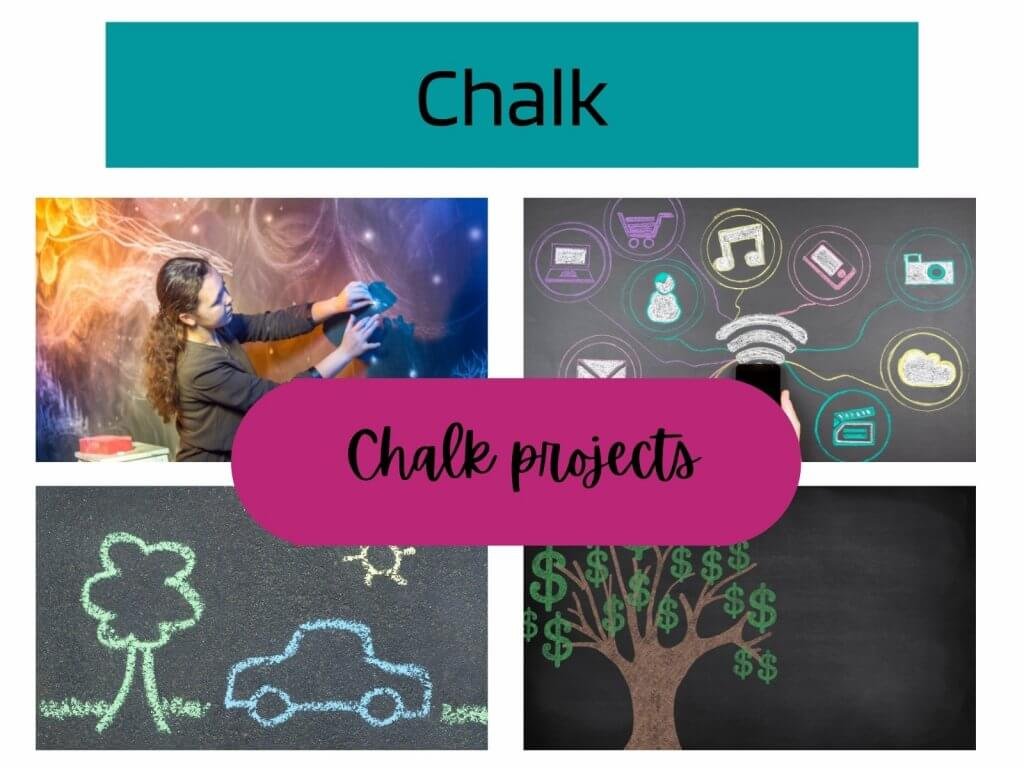 Try This Hobby—> The Starting Guide To Chalk Art
If you've ever been to the Pasadena Chalk Festival, you can see over 600 chalk artists in action on the streets (more so sidewalks) of Pasadena, California. Check out our Beginner's Guide to Chalk Art to get started!
Aerosol Paint
Spray painting or airbrushing are two forms of aerosol art mediums you can explore.
Although spray paints are frequently associated with street graffiti, it can be an exciting medium to work with when creating large pieces of artwork (like murals!).
Collage Art
Collage art utilizes multiple different mediums to create the artwork. It's a fun and creative way to use some unwanted items you might find around your house (like newspapers and magazines). Check out our beginner's guide to collage art to get started.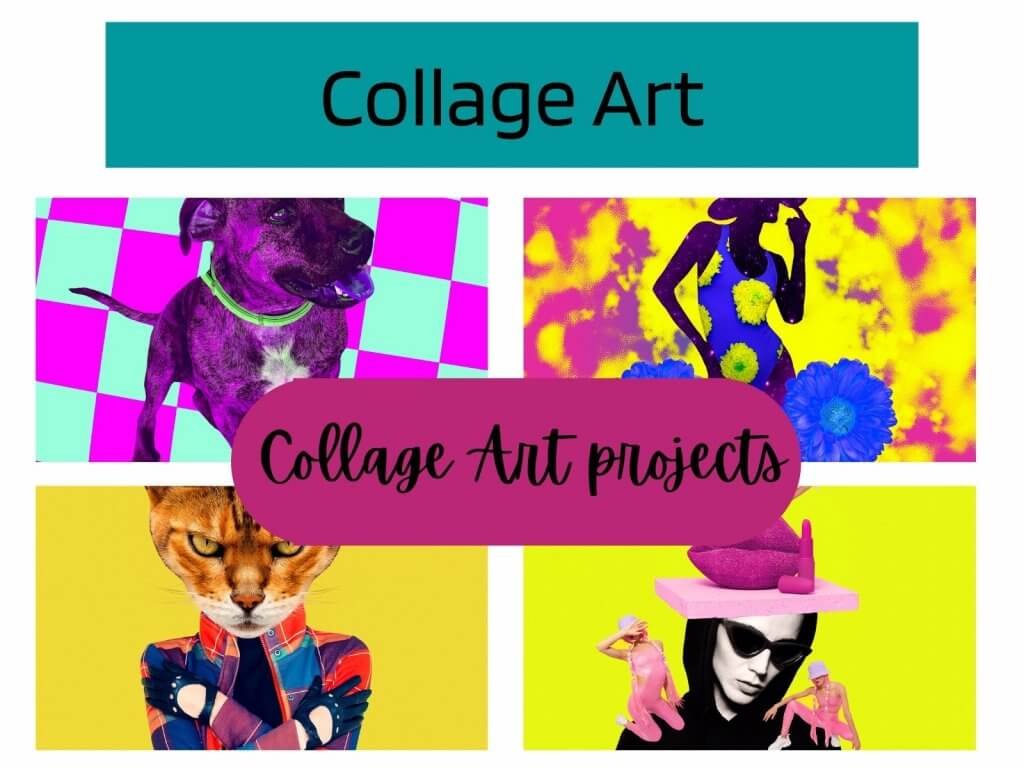 Try This Hobby—> The Starting Guide To Collage Art
#21 Computer and Digital Hobbies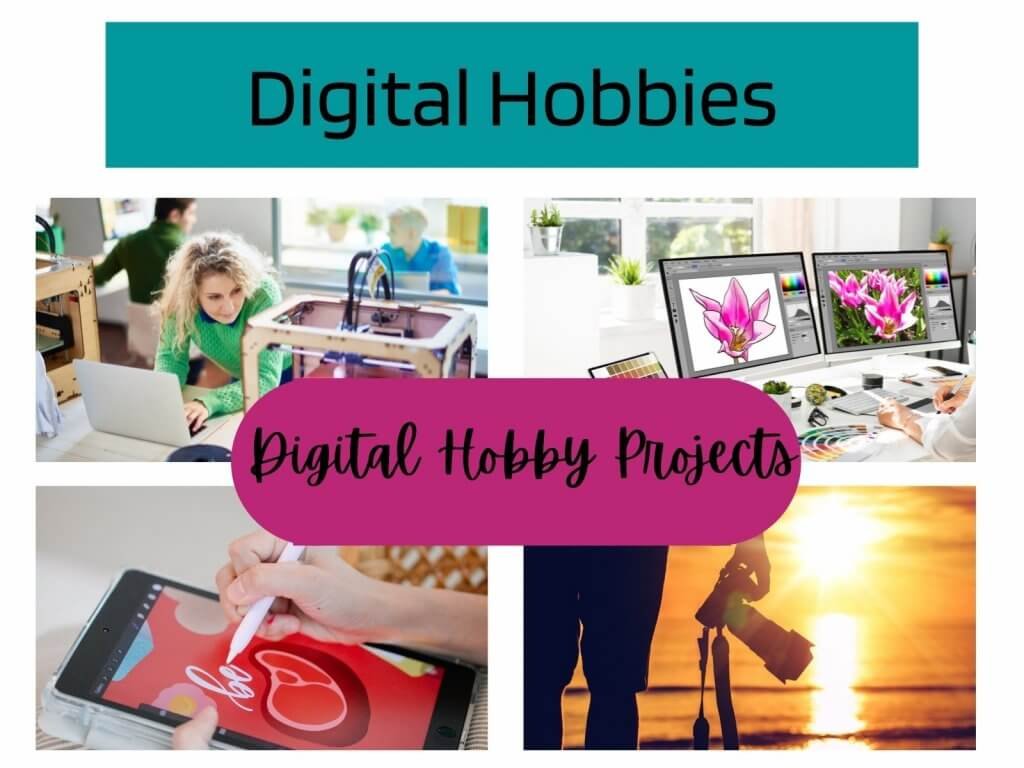 Want to be creative from the comfort of your laptop or computer? Maybe you just prefer to be more creative by digital means. Here are some hobbies, just for you.
3D Printing
In 3D printing, a printer is programmed to deposit a solid material layer by layer to create a three-dimensional object.
There are seven main types of techniques: Vat photopolymerization, material jetting, binder jetting, powder bed fusion, material extrusion, directed energy deposition, and sheet lamination. 
Digital Art
Digital art is a way you can create art without getting messy. With a stylus and a digital drawing pad (like this Wacom Intuos Drawing tablet for beginners), you can start creating artwork digitally.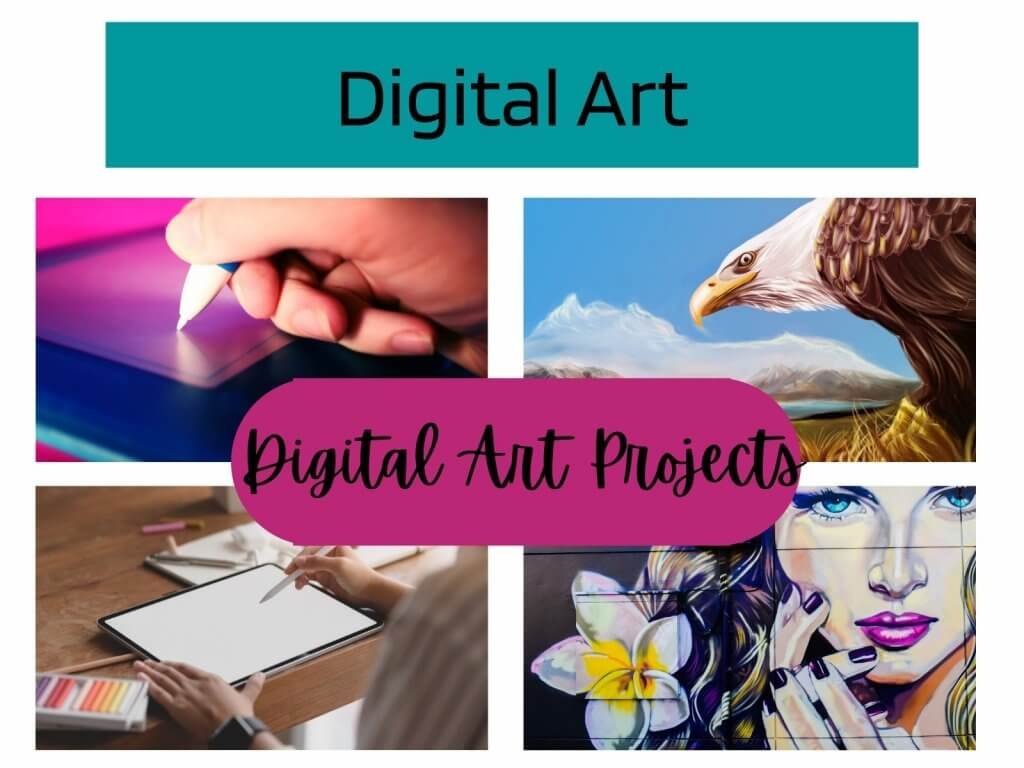 Try This Hobby—> The Beginners Guide To Digital Art
For more information, check out our Digital Art for Beginners guide!
Graphic Design
Similar to digital painting, the sky is the limit in graphic design. Invest in paid software like Adobe Creative Cloud to get the best tools out there.
It comes with Adobe Illustrator, Adobe Photoshop, Adobe InDesign, and many other programs helpful for graphic designers.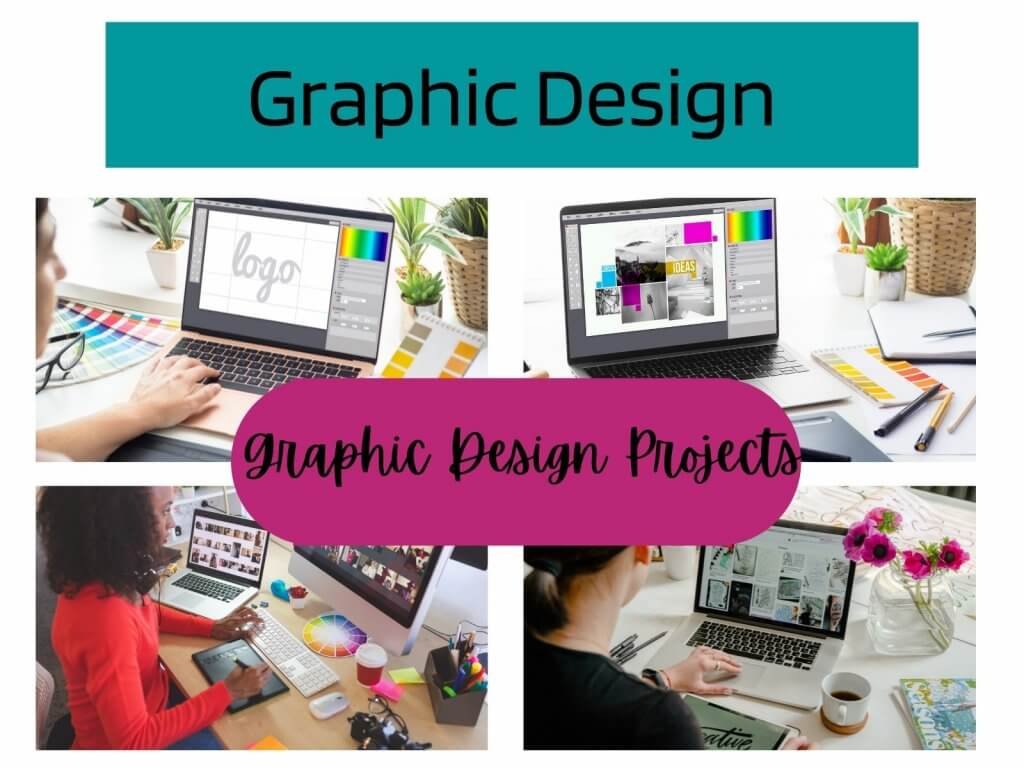 Short on cash? Try Inkscape, a free vector graphics editor, to see if graphic design is right for you.
Animation
This hobby involves creating moving graphics utilizing computer software. Animated graphics can be either 2-dimensional or 3-dimensional.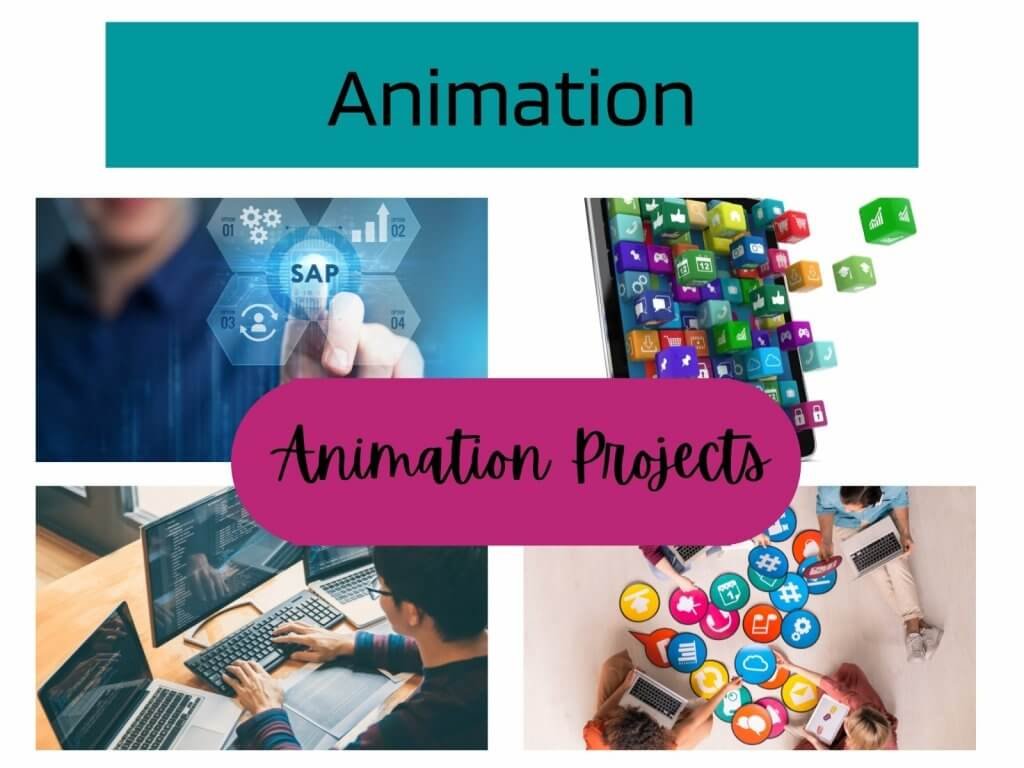 If you want to try out animation before investing in expensive programs, check out these free software: Pencil 2D, Synfig, Opentoonz, Tupi, Blender, Wings 3D, Source Filmmaker, or K3-D.
Photography
As phone cameras become more powerful with each release, you can actually start to see if you enjoy digital photography by using what you already have.
You can also use software like Adobe Photoshop to help you enhance your photos.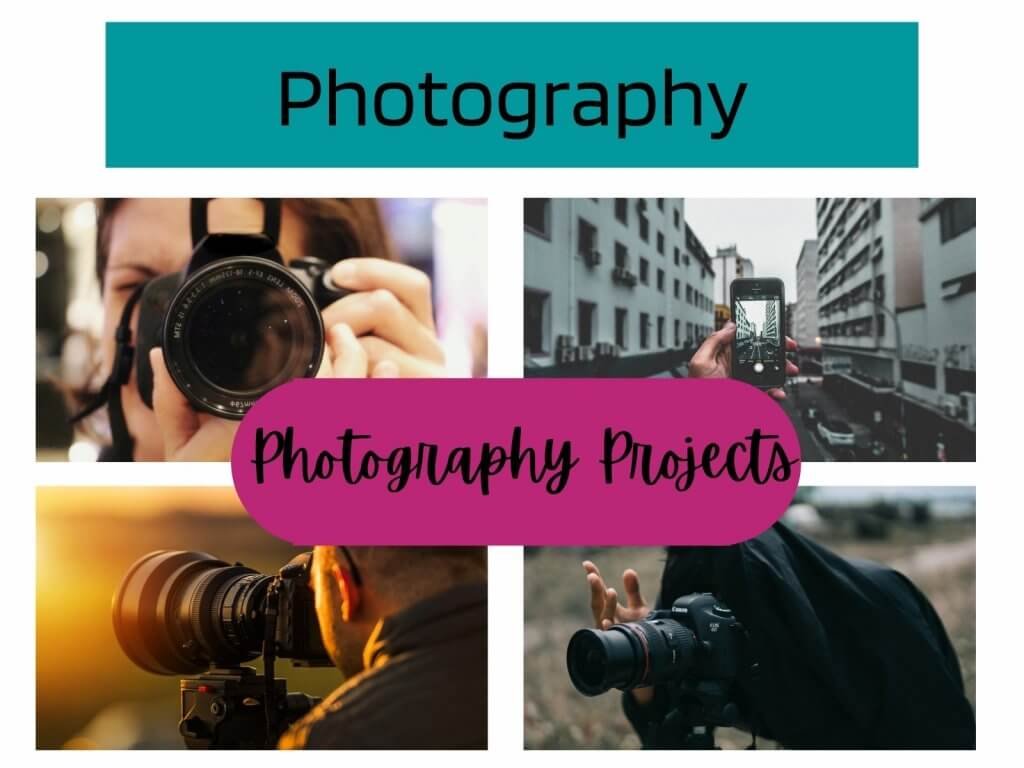 Before you invest in more expensive equipment, take time to learn and understand the principles of photography.
If money is no issue for you, you can purchase a digital camera to dive right in.
Photomanipulation
Commonly known as "photoshopping," photo manipulation is the technique of utilizing computer software (like Adobe Photoshop) to manipulate photos.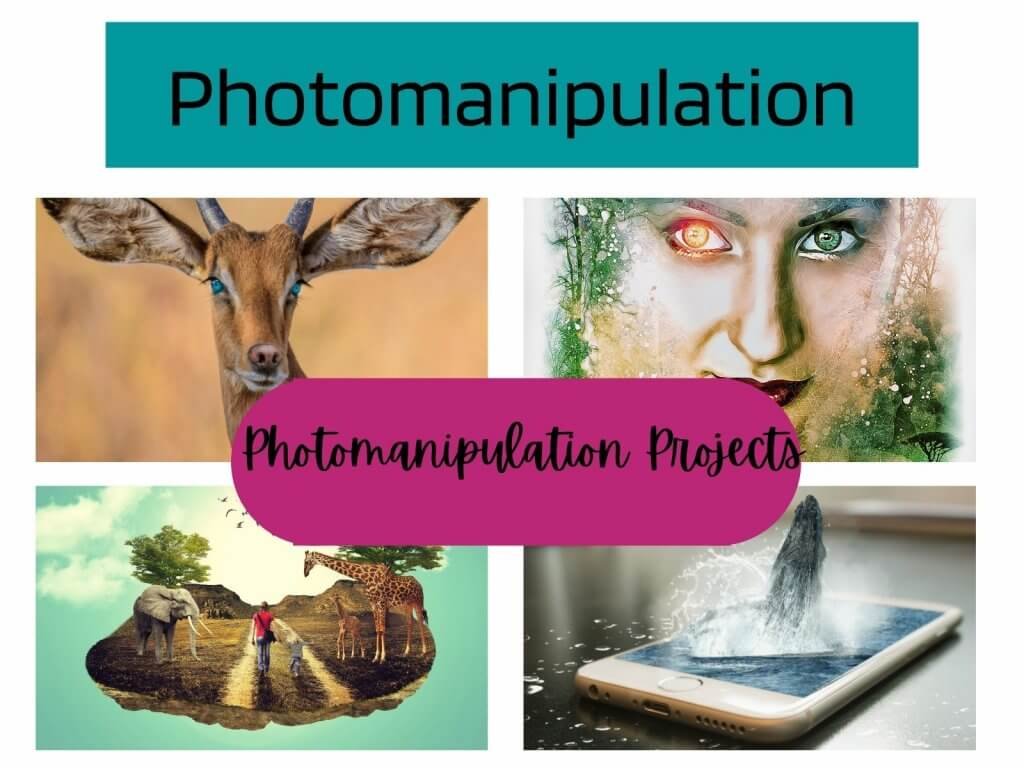 It's not just for airbrushing your photos to make yourself look Instagram-worthy.
There are a lot of ways to get creative with photoshopping. Surrealism is a favorite subject matter among photoshop artists.
Videography
Just like photography, you can start exploring this hobby by just using your cellphone.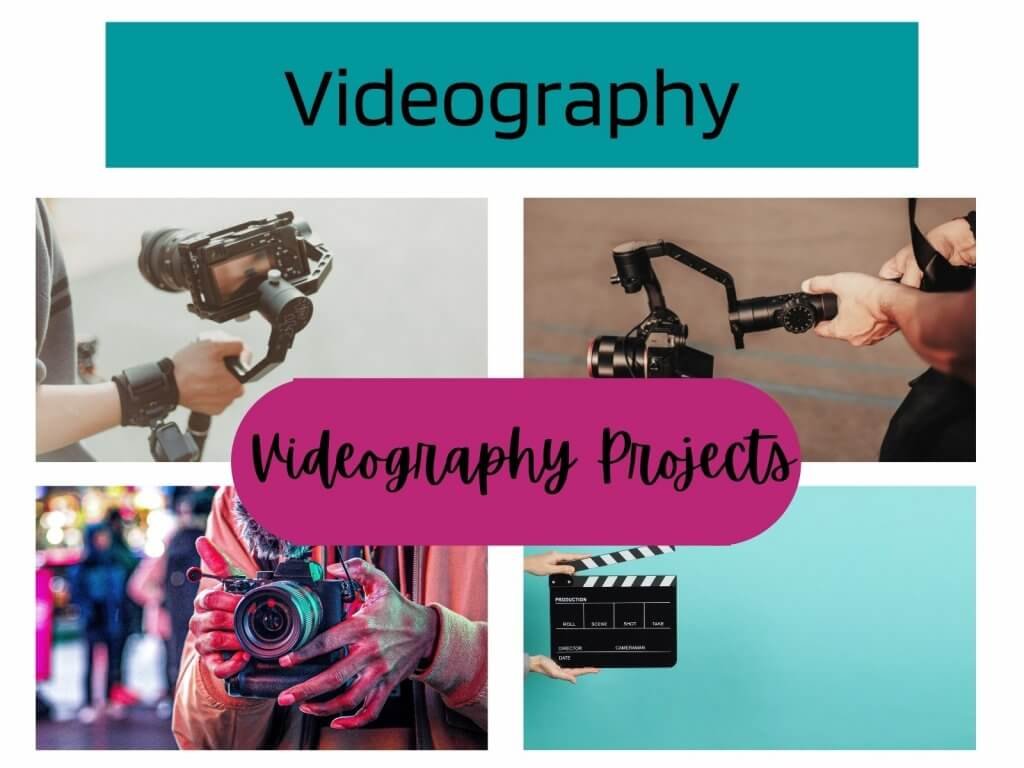 You'd be surprised to know how many YouTubers film using their phone or laptop camera to start.
Web Design
There's a lot to learn to create a web page, but it's not as hard as you may think.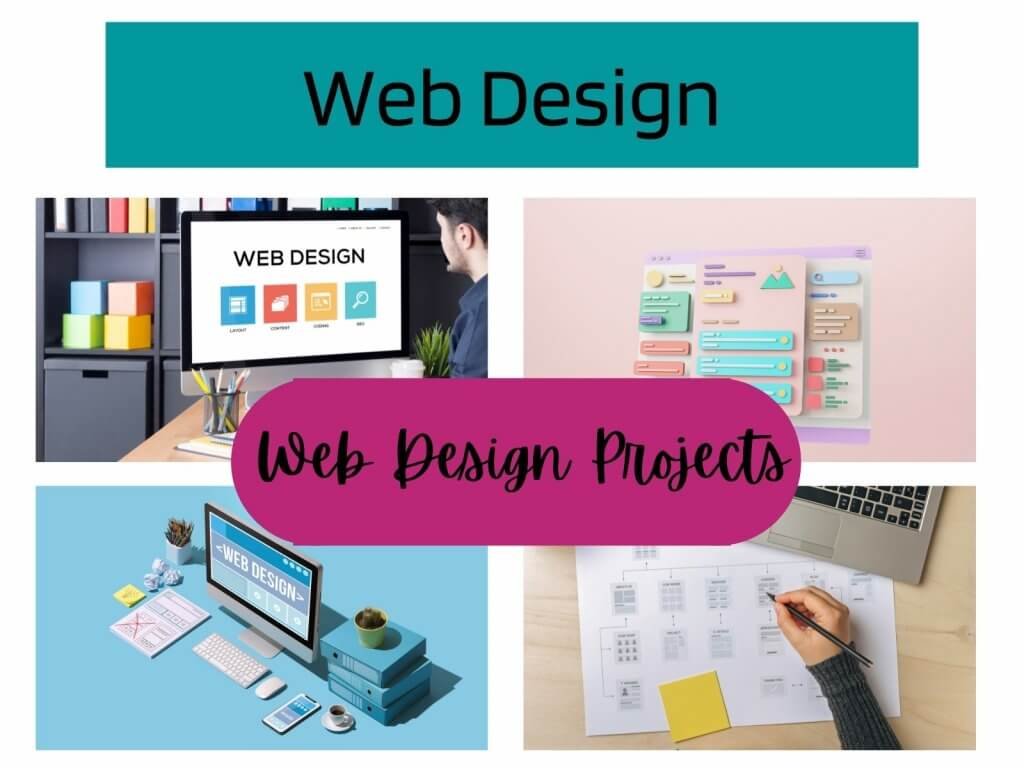 Tons of websites are available to help you through that process! Although there are a lot of pre-made templates out there, web design can push you to be more creative if making yours from scratch.
#22 Writing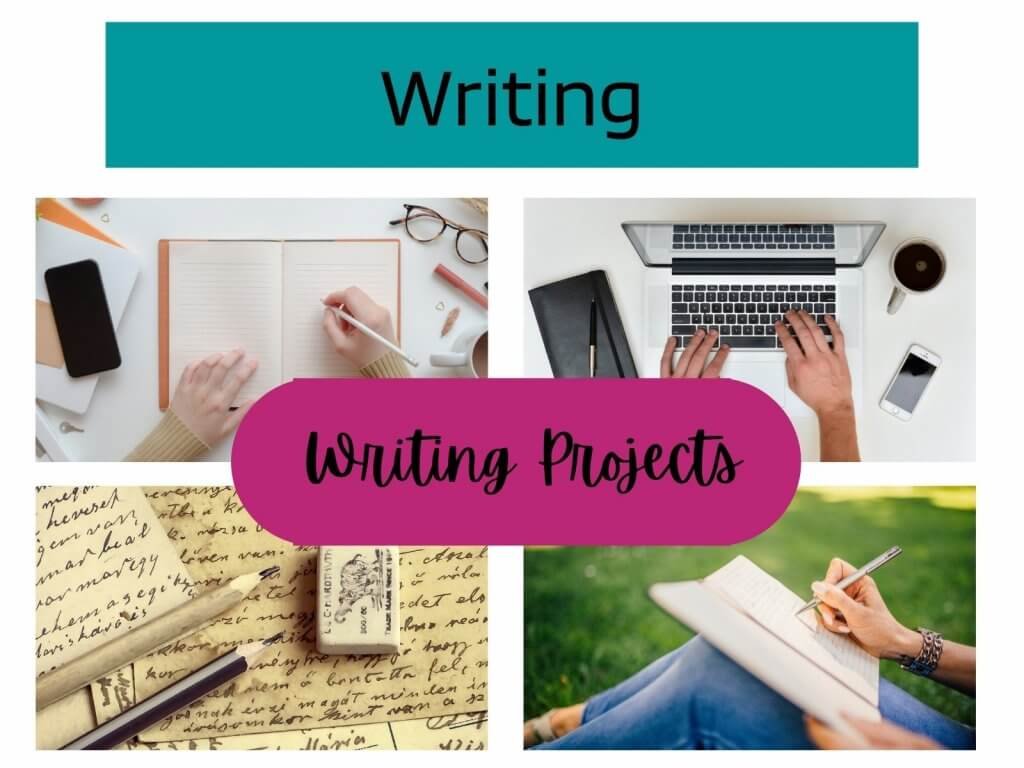 The number of genres that you can explore as a writer is endless. If none of the creative hobbies above seem like your style, maybe you'd prefer writing! Here's a list of some genres to get started:
Non-Fiction

Memoir
Biography
Self-Help Book
Reference Book
Short Story

Play
Musical
Satire
Poetry
Children's Book
Comics/Graphic Novel
Humor
Fiction

Fan Fiction
Fantasy
Science Fiction
Western
Dystopia
Romance
Thriller/Horror
Mystery
Crime/Detective
#23 Worldbuilding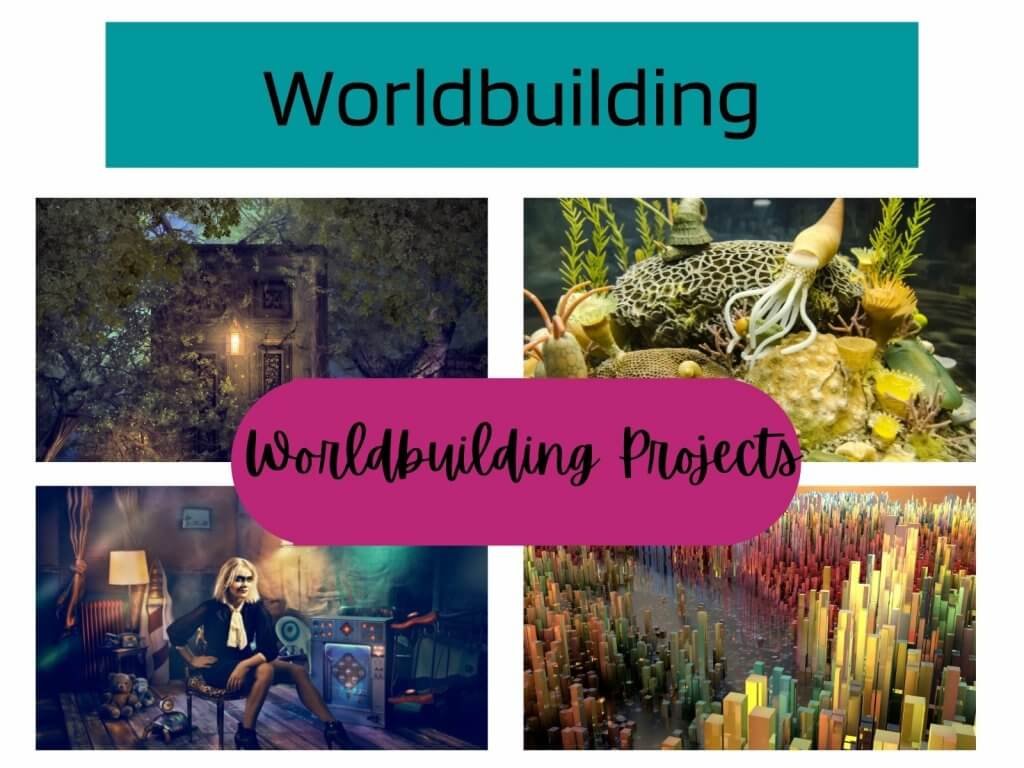 Worldbuilding is a creative hobby that involves fabricating a fictional world or universe.
It's often used to help build a foundation for fictional novels (think Lord of the Rings, Harry Potter, Game of Thrones, Narnia, etc.).
There are a lot of elements that require thought and design in worldbuilding including the world's history, geography, environment, society/social structure, culture, government/politics, and commerce.
You can not only write about these elements but visually depict them through artwork to represent your fictional world.
Conclusion
There is no shortage of creative hobbies that men can explore. Creative hobbies are not restricted to any gender, but the ones listed above are popular among males.
If you don't like any of the activities above, check out our complete list of creative hobbies to see if there's something there that is more your style!