This list of hobbies for adults is geared towards creative activities that tend to be popular among both men and women.
It includes everything from different art mediums, DIY crafts, stationary hobbies, industrial hobbies, digital hobbies, outdoor hobbies, and so much more.
Drawing & Painting Hobbies for Adults
Drawing and painting are among the most versatile hobbies for adults since there are tons of different art mediums you can learn and multiple ways to explore them. Don't know how to draw?
No problem! Every talented artist was once a beginner. Take Helen Downie for example.
Downie is a self-taught artist who didn't start to draw and paint until the age of 48. Start learning the basics of drawing with our free self-guided drawing lessons here.
Here is a list of different art mediums you can explore.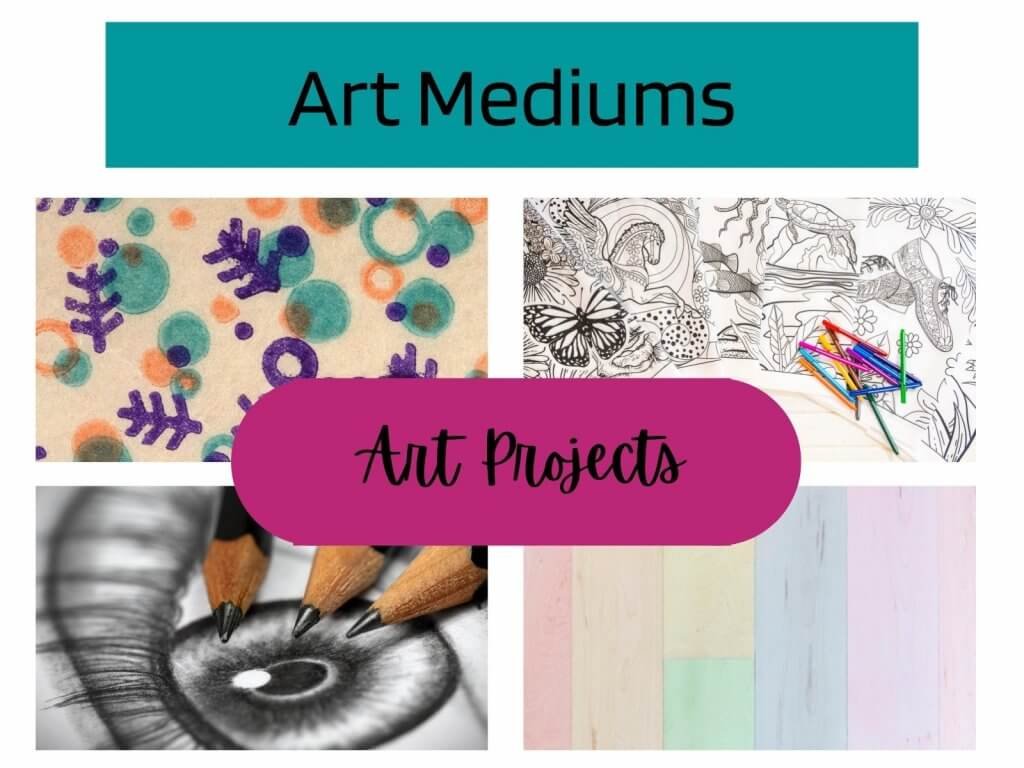 Pencil
Pen & Ink
The Ultimate Beginner's Guide to Pen & Ink
Colored Pencils
Art Markers
Chalk
Pastels
Acrylic Painting
The Ultimate Beginner's Guide to Acrylic Pour
Oil Painting
The Ultimate Beginner's Guide to Oil Painting
Watercolor
The Ultimate Beginner's Guide to Watercolor
Spray Paint
Urban Sketching
Urban sketching is an amazing and creative form of art that is perfect for artists of ANY skill level. It involves drawing the world around you while on location.
You can sketch out your local farmer's market, museums, beaches, temples, concerts, parks –you name it, you can sketch it! It's a great way to document the world you live in or visit attractions while on vacation.
Try This Hobby—> The Ultimate Guide to Urban Sketching
This hobby is also a great way to meet new people! The urban sketching community has skyrocketed in popularity in the past ten years with sketch crawls happening all over the world (they're like bar crawls except for artists).
Even if you're not the best artist, this hobby is definitely one I recommend for everyone to try out.
Collage Art
Collage art is one of the many great hobbies for adults. It allows for an incredible range of creativity as it can utilize a variety of materials and mediums.
Most likely, you'll have everything you already need at home. All you need is paper and adhesive (like glue or tape) and you're good to go. Collage art involves creating artwork with various materials onto a flat surface.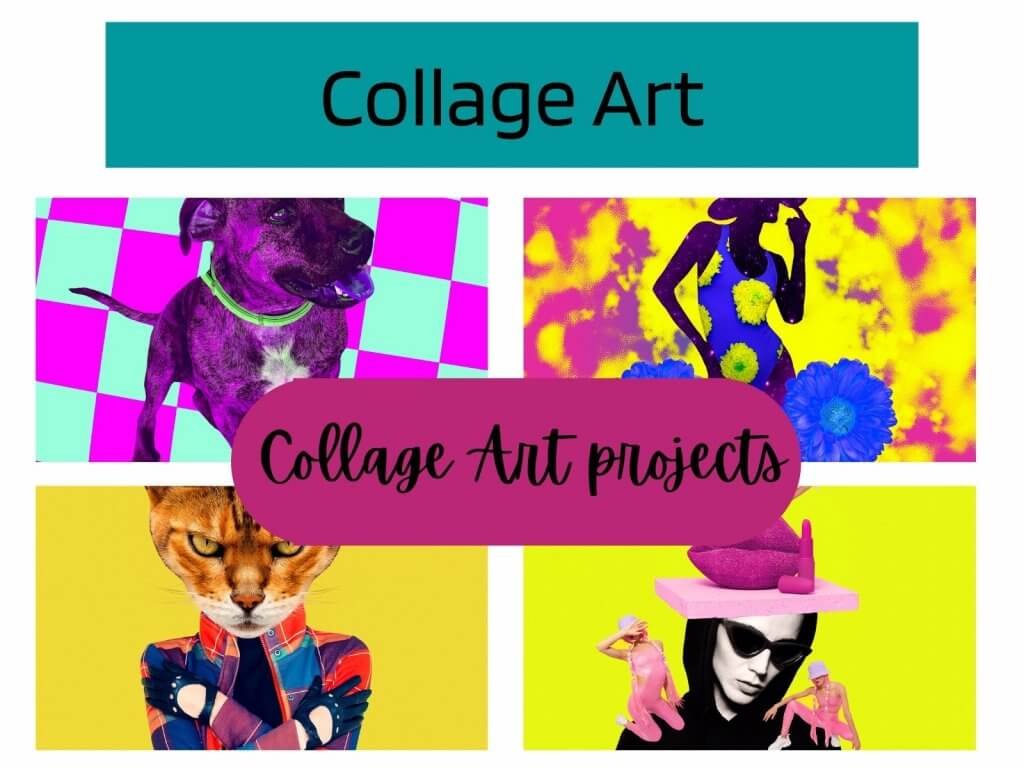 Try This Hobby—> The Ultimate Guide to Collage Art
Common items used in collage art include magazine images, newspaper clippings, photos, movie tickets, and book pages. You can further embellish your art by drawing, painting or adding embellishments like buttons, ribbons, or flowers.
Comic Art
Creating comic art can be an incredibly nostalgic activity. There are many aspects to creating your own comic and you don't even need a high-level skill of drawing either! Just ideas and some determination to get your thoughts on paper.
You can create anywhere from 1-panel comics with stick figures all the way to an entire comic book or manga with a fully developed story and characters!
Fashion Design
Do you love fashion? Ever wanted to design your own pieces? Cultivate that creativity by drawing out your designs in a sketchbook.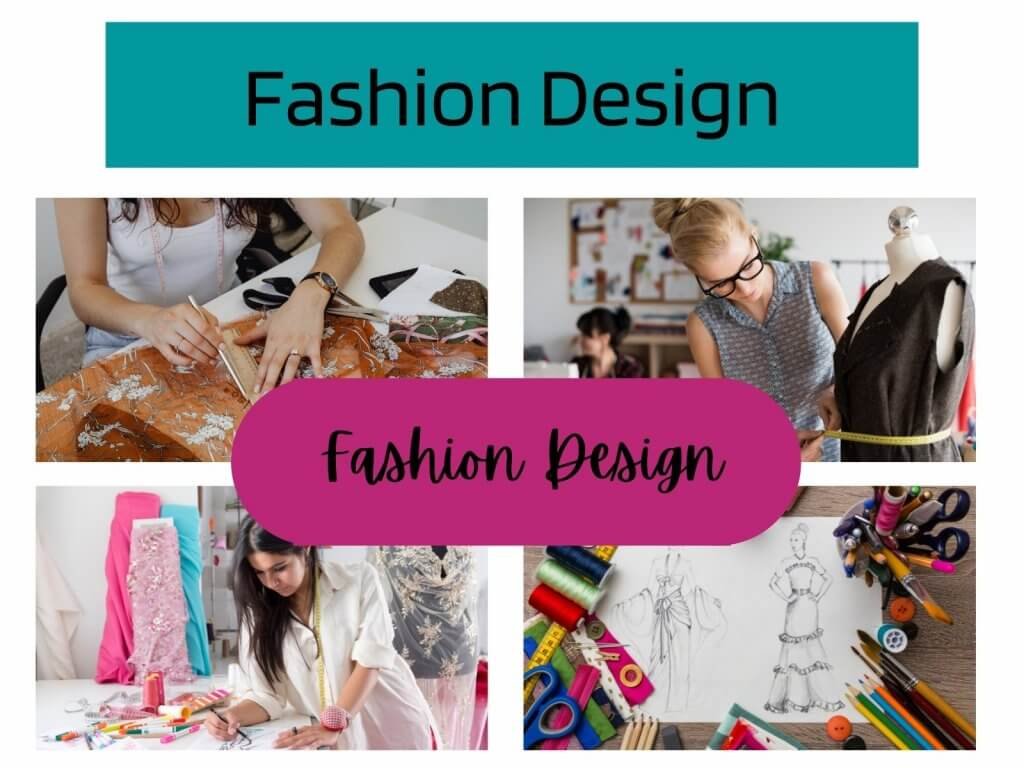 Take those ideas a step further by making them come to life. Visit your local craft store to pick out some fabric and learn how to sew so that you can actually wear your creations.
Paper Craft Hobbies for Adults
I'm one of those people who have this obsession with pretty paper. Sparkly, patterned, metallic, and even regular solid-colored card stock. I love them all.
The list below are hobbies for adults who are obsessed with paper just as much as I am and are looking for something to do with all the paper they have hoarded over the years.
Paper Quilling
Paper quilling is one of the most creative hobbies for adults who enjoy paper crafts.
Also known as paper filigree, paper quilling involves rolling strips of paper and gluing them onto a surface to create intricate three-dimensional pieces of artwork.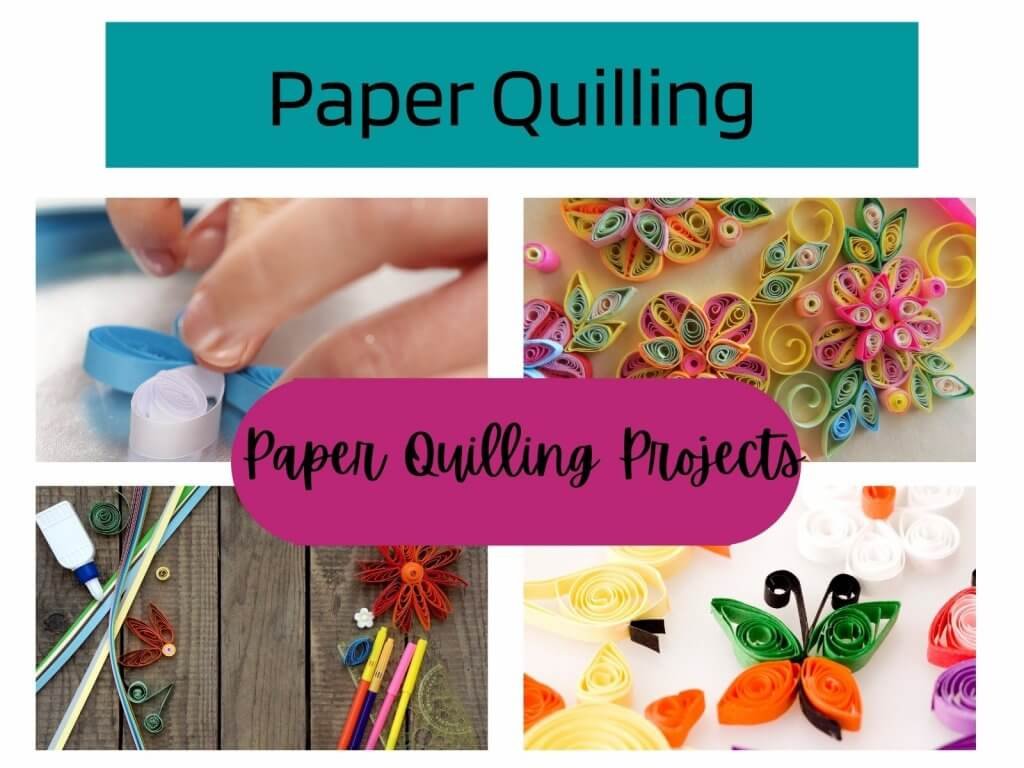 Try This Hobby—> The Ultimate Guide to Paper Quilling
Only a few supplies are needed to get started with this hobby —paper strips, adhesive, a quilling tool and a surface (like heavy cardstock).
Popular subject matters include flowers and typography enhanced with extra flourishes.
Foil Art
Have you ever seen invitations or greeting cards with lettering or artwork covered in a gold or silver film?
Did you know that you can actually make that yourself at home? Foil art involves the transfer of metallic film onto cardstock.
You can do this with just a laminator, metallic foil sheets, cardstock, and an inkjet printer. If you don't have an inkjet printer, you can also use the ones available at your local copy shop (like OfficeMax or Staples).
It's an exciting hobby for adults to explore as you can make your own prints to hang around the house or impress friends and family with fancy greeting cards.
Scrapbooking
Scrapbooking is one of the most popular hobbies for crafty adults. It's a fun and creative way to keep your memories alive.
You can use photos, artwork, printed media (like tickets, brochures, etc.) as the focus of your scrapbook.
Try This Hobby—> Guide To Scrapbooking For Beginners
Despite the name, you can actually scrapbook in things other than a book. This technique of arranging items for display can also be used for boxes and cards. Check out this beginner's kit to get started!
Card Making
If you like DIY crafts and giving out greeting cards during the holidays, you will probably love this hobby.
Using similar techniques to scrapbooking, you can create cards for every occasion using colorful cardstock, stamps, stickers, and other fun embellishments.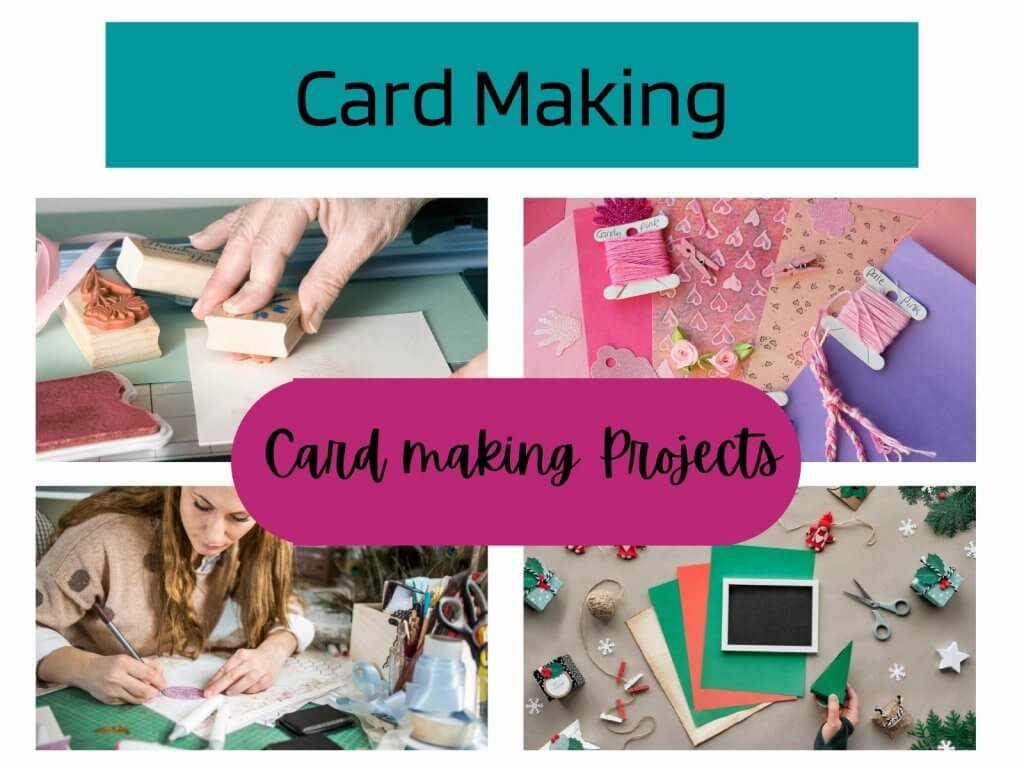 Grab this cardmaking kit to make your first set of cards to give to your friends and family.
Related: The Ultimate Guide to Card Making for Beginners
Rubber Stamping
Stamping is typically used in scrapbooking and cardmaking, but did you know that you can actually create your own stamps?
All you need is a block of rubber and some carving tools to be able to create your own stamp (like this beginner's set here).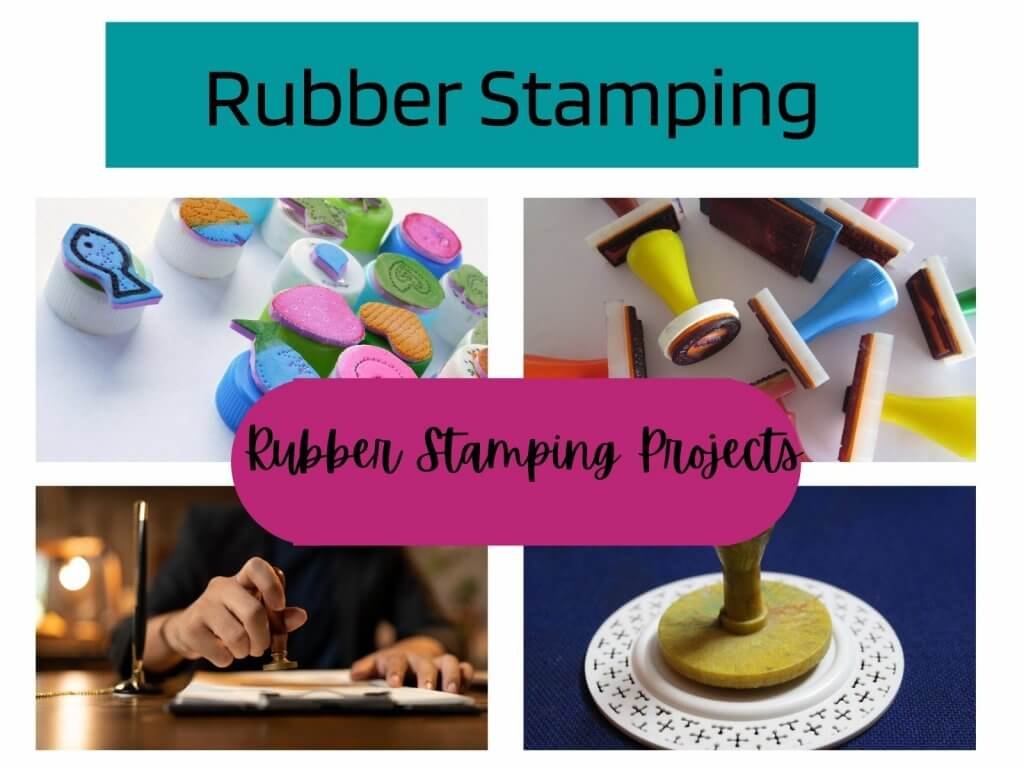 Draw out your design and carefully cut out the space from the rubber. Remember, the stamp will be an inverse version of your design.
Paper Making
Before technological advances that allowed for mass production, paper was made by hand.
This hobby is rising due to the desire to be environmentally friendly and generate zero waste.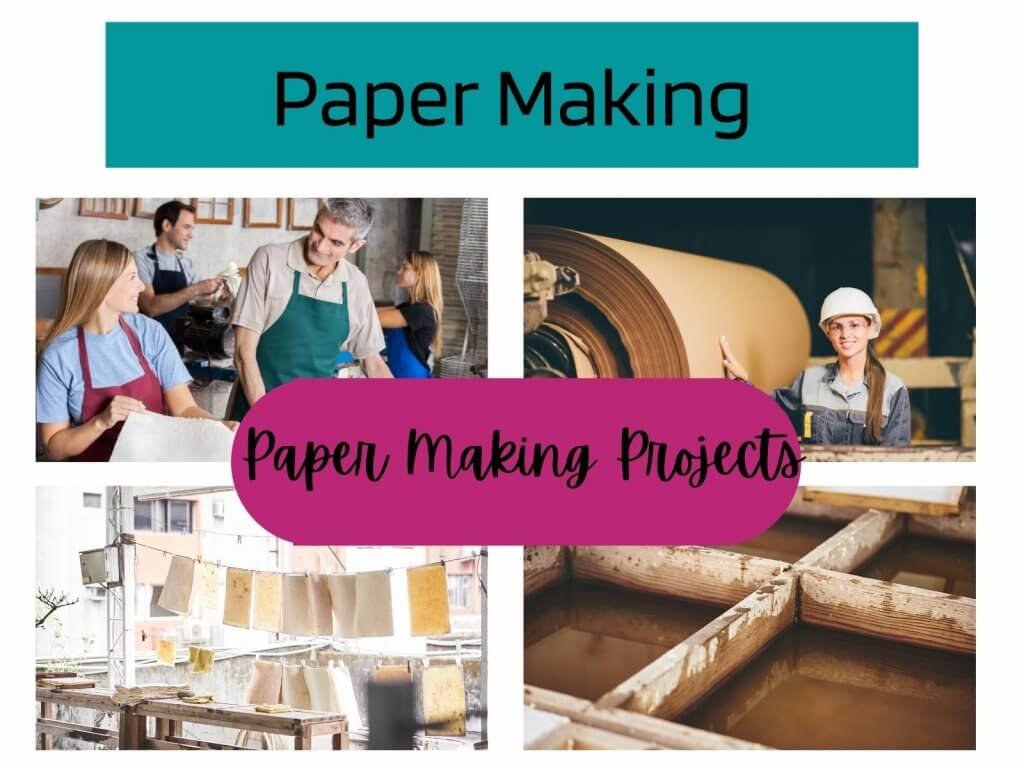 Paper can be made at home using a few simple tools and equipment. For great instructions on making your own paper and other items from scratch, check out The Organic Artist: Make Your Own Paint, Paper, Pigments, Prints and More from Nature.
Bookbinding
If you are interested in papermaking, you might also be interested in bookbinding. Bookbinding is the classic method of binding stacks of paper to create a book.
Just like papermaking, this arduous task used to be completed manually.
There are several different techniques for this traditional craft ranging from something as simple as stitching with thread to something a bit more complicated requiring heavy-duty equipment and tools.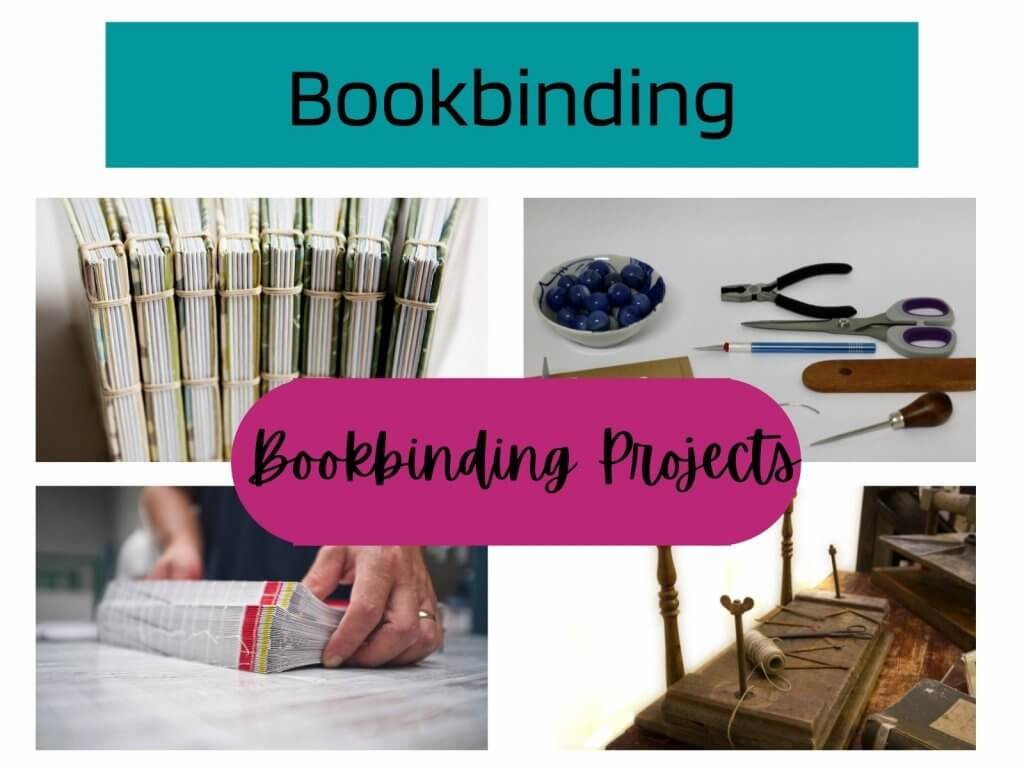 Try This Hobby—> The Perfect Guide To Bookbinding for Beginners
Alisa Golden offers more than 100 binding methods for handmade books if you're interested.
Decoupage
Decoupage is a hobby for adults who enjoy decorating objects. It involves gluing colored or decorative paper onto an object.
Items that are frequently decorated using this technique include jewelry boxes, picture frames, large decorative letters, and other household items.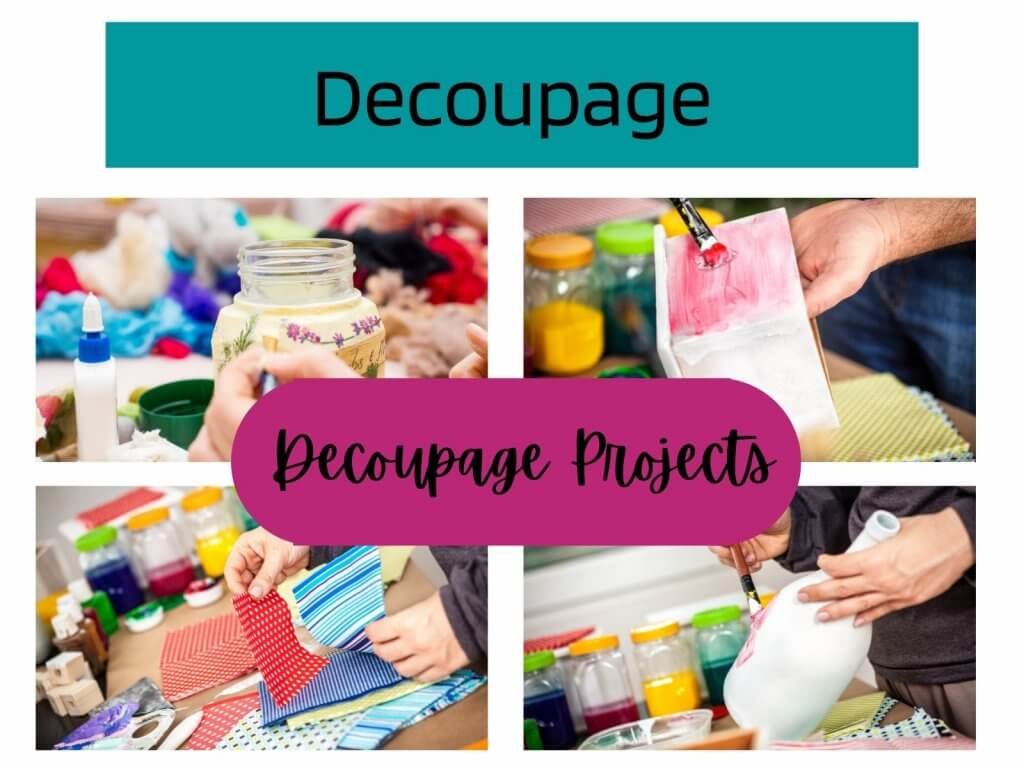 My must-have product for decoupage has been Mod Podge glue. If you have a sensitive nose, you may not be too fond of the scent so be sure to do this activity outside or a well-ventilated room.
Gift Wrapping
Gift wrapping might not seem like it could be a hobby but wait until you see how creative you can get with this activity.
Books like Giftwrapped: Practical and Inventive Ideas for All Occasions and Celebrations​ show you tons of ideas, inspiration, and unique ways to create beautifully wrap presents to impress your friends and family.
Origami
Origami is the Japanese art of paper folding. Many people have made paper airplanes at some point in their lives, but did they know that they were already doing origami?
The best thing about this hobby is that you can find projects that are simple enough for beginners or ones that require a little bit more detailed folding for more experienced folders.
Another similar hobby that you might enjoy is Karakuri (or automata) which is the Japanese art of making mechanical paper models that move.
Die Cut
Die cut is the precise cutting of paper into shapes and designs utilizing a small machine.
There are digital devices like Sizzix and Cricut where you make your designs on a computer and the machine "prints" out a cut version from paper.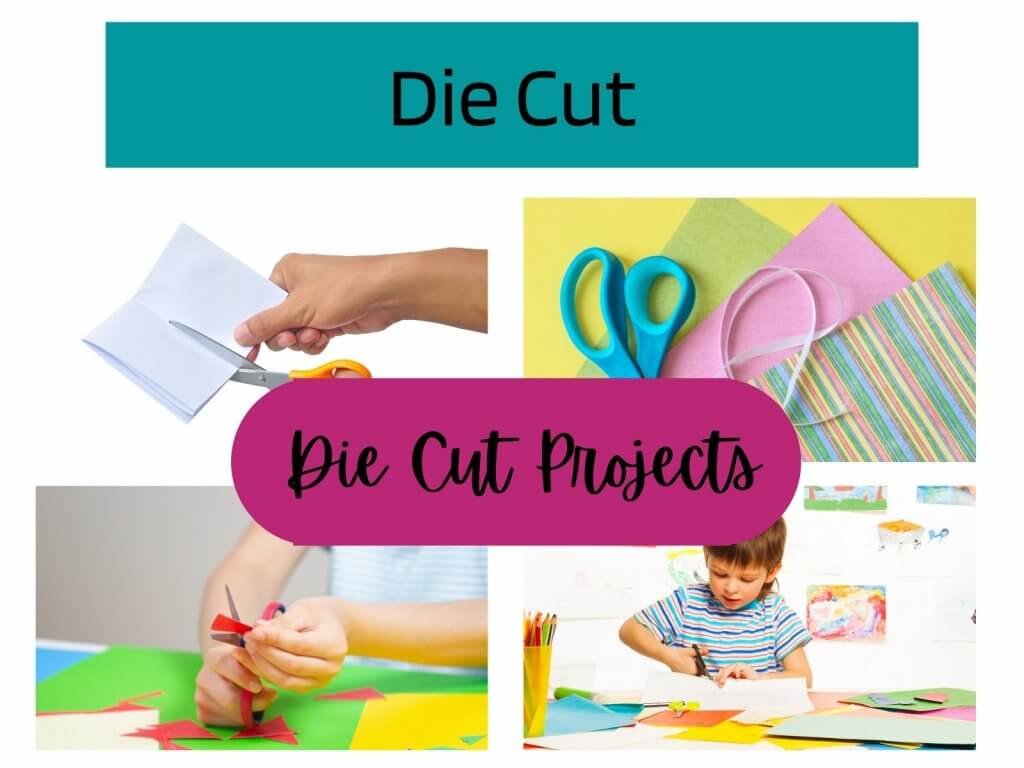 You'll also see some manual tools that cut the paper by "stamping" out a pre-determined design. Die-cut paper can be used in scrapbooking, card making, gift wrapping, and other DIY crafts.
Related: The Ultimate Guide to Die Cutting for Beginners
Stationery and Journaling Hobbies for Adults
Journaling is a popular activity and there's not just one way to enjoy it! There are many different journaling hobbies for adults including art journaling, bible journaling, planner journaling, and bullet journaling.
Art Journaling
Art journaling is a combination of scrapbooking and collage art used as a method to document your day-to-day life.
Use a journal like this that has thicker paper so that it can hold adhesive or paint (if you decide to use it).
Try This Hobby—> Ultimate Guide to Art Journaling For Beginners
Use a combination of collage art with journaling to bring a bit more excitement to your daily entries.
Bible Journaling
An alternative to art journaling is bible journaling. Bible journaling involves the creative method of Bible study where you can take notes, draw, and document your life experiences in the margins of a Bible.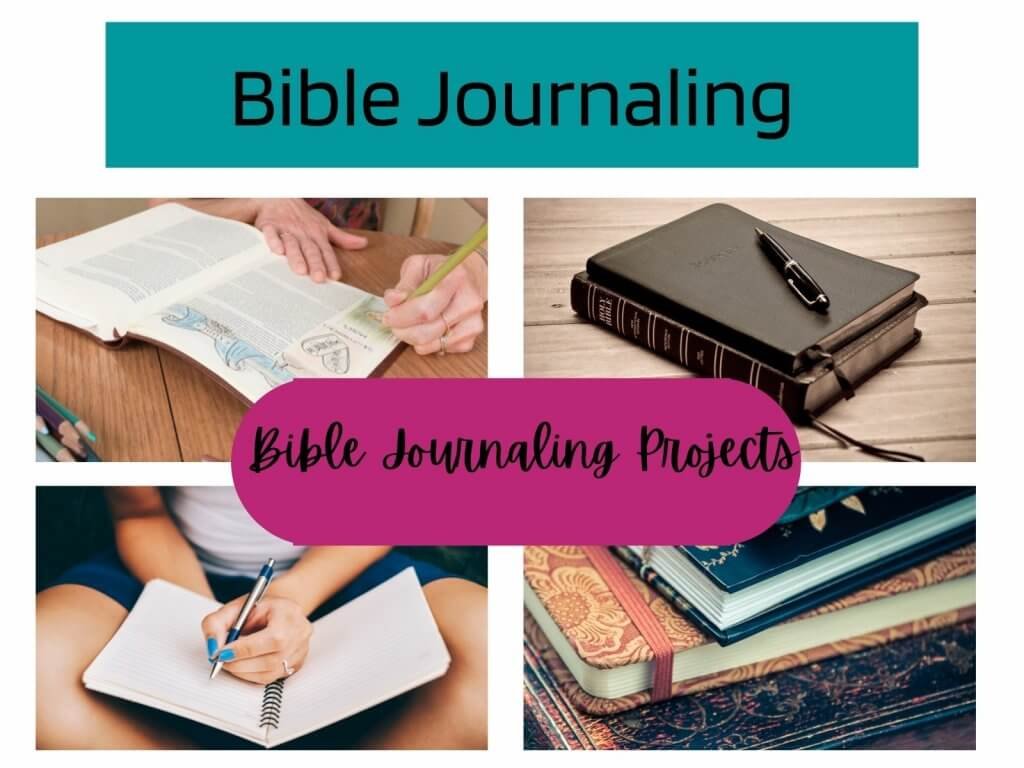 This type of journaling can be quite a fulfilling hobby for adults of faith! Try using a Bible that is made for journaling with wide margins on each page like this one.
Planner Journaling
Planner journaling is a creative hobby that has skyrocketed in popularity in the past couple of years.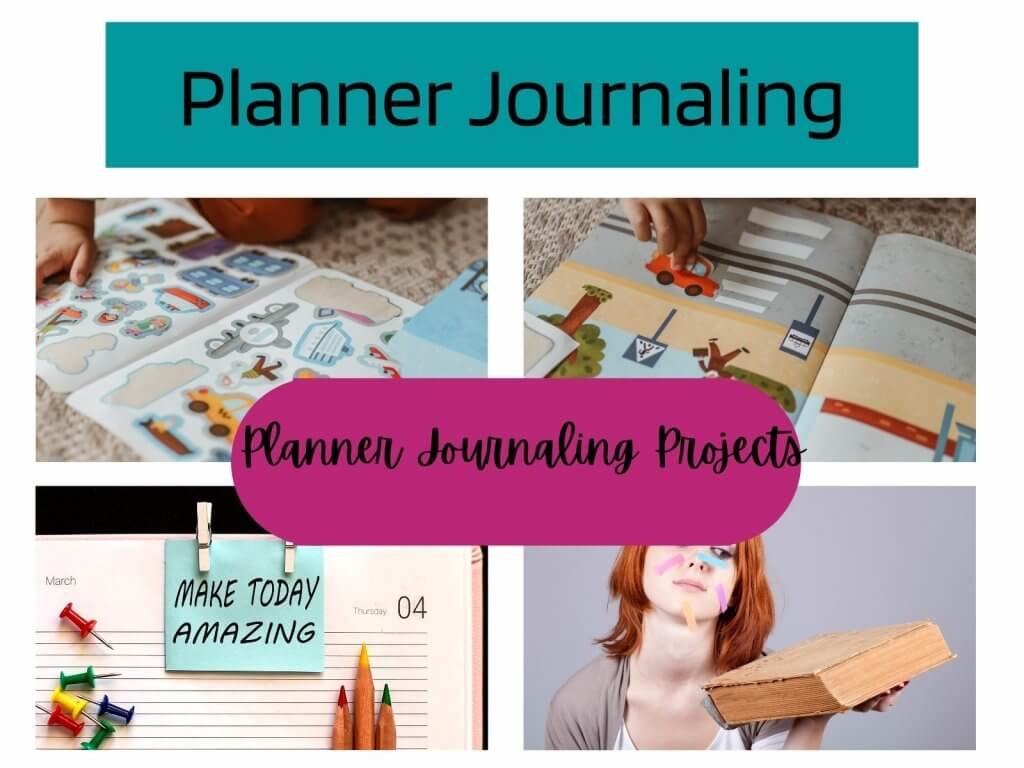 It's an exciting way to decorate planners with stickers, art markers, and other cute embellishments that are made just for planners. Check out this adorable planner set to get started!
Bullet Journaling
Another way to get creative with your daily planning is bullet journaling.
Created by Ryder Carroll, bullet journaling involves using a small dotted journal to organize your day-to-day tasks and responsibilities. Some people even use this method to track other things in their lives such as mood, exercise, or food/water consumption.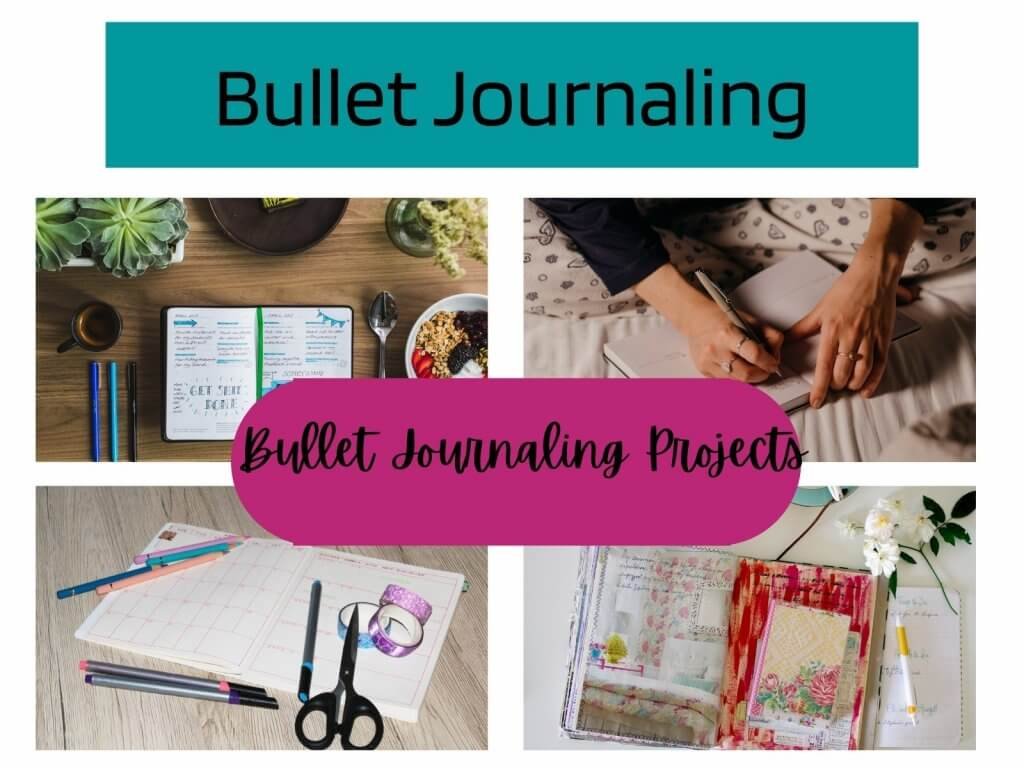 Grab a dotted journal like this one to get started or read more about the bullet journaling method here in our Bullet Journaling for Beginners guide.
Related: The Ultimate Guide to Bullet Journaling for Beginners
Calligraphy
Calligraphy, a word with Greek history, can be translated directly to "beautiful handwriting." Still, it is more than just handwriting to those who practice this craft.
Many skilled in calligraphy see the symbols they are creating as unique components to a larger piece.
Each character you make is an element in the greater scheme of your artwork. When you delve into this skill, you'll learn that this is a very personal craft, just as any other art form is.
Try This Hobby—> The Ultimate Guide to Calligraphy for Beginners
Scale Modeling + Miniature Hobbies for Adults
When you think of scale modeling, you might actually think it falls more into the category of hobbies for men due to its popularity with model trains, model cars, or model boats.
However, scale modeling really involves any reconstruction on a miniature scale. This hobby can be enjoyed in different ways by both men and women alike.
Listed below are some of the scale modeling hobbies for adults who loves all things miniature.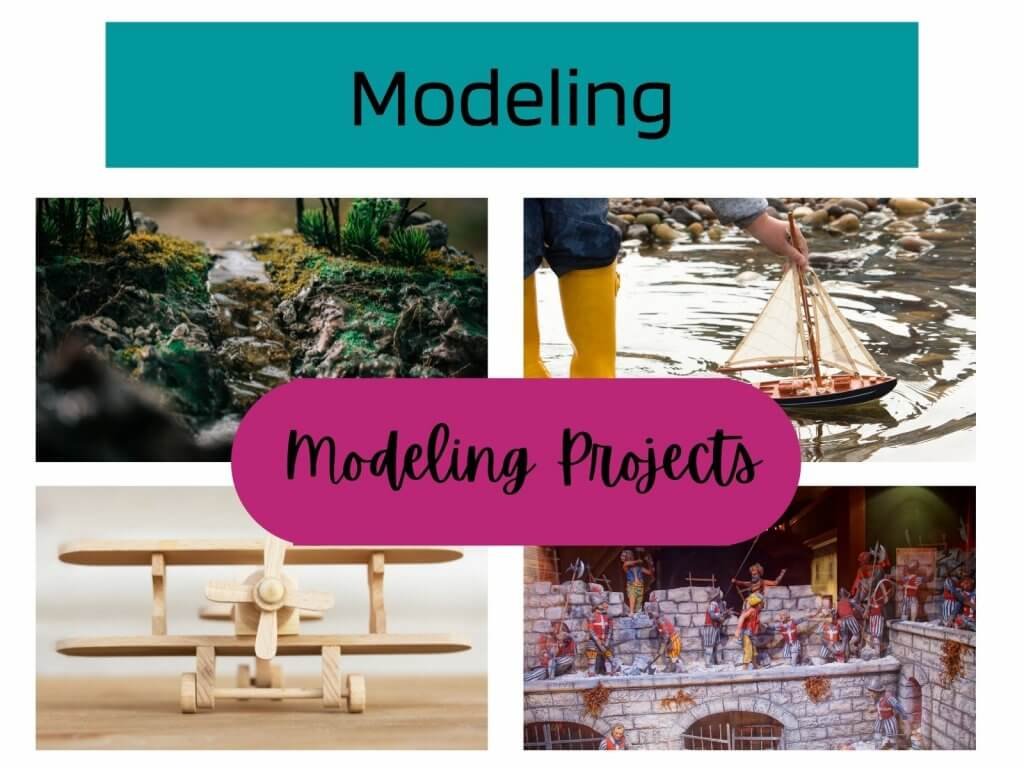 Scale Modeling
No, we're not talking about being the next Derek Zoolander! Modeling involves the activity of constructing a physical representation of an object or scene, usually on a smaller scale. This hobby is typically enjoyed by older men but anyone can explore this activity. Popular subject matters for these hobbies for adults include:
Model Trains
Model Cars
Model Airplanes
Model Ships
Doll Houses or Room Boxes
When you think of scale modeling, you might actually think it falls more into the category of hobbies for men due to its popularity with model trains, model cars, or model boats.
However, scale modeling really involves any reconstruction on a smaller scale (like a dollhouse!).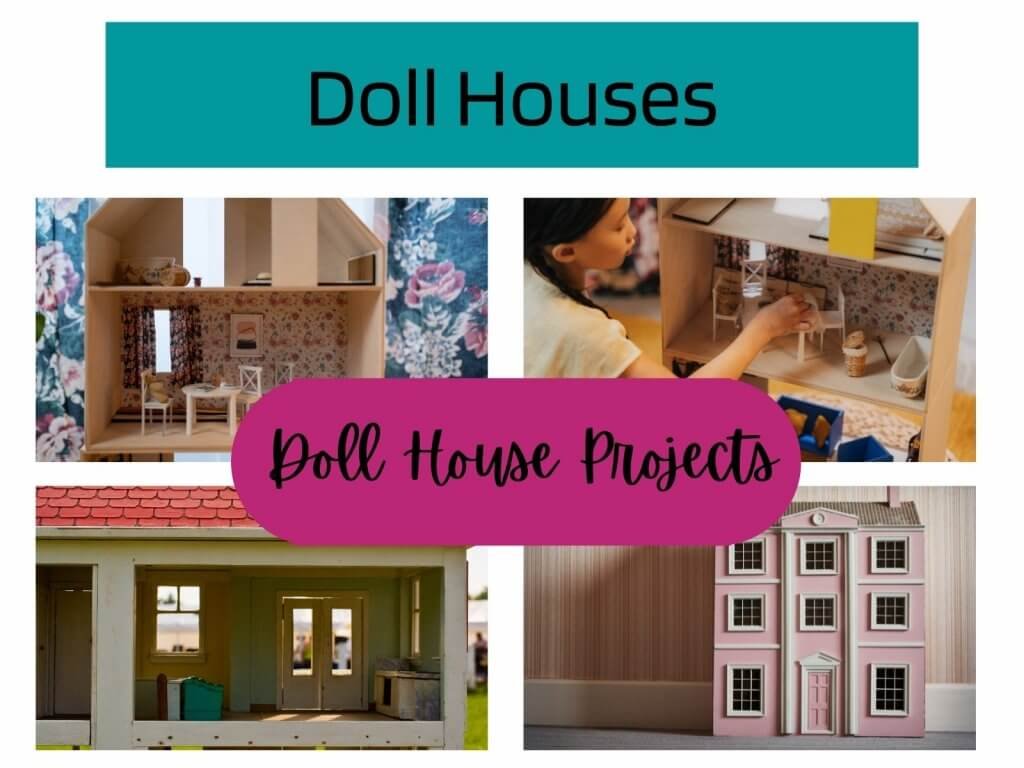 No need to buy a Barbie Dream House, dollhouses can be entirely constructed from scratch!
You can even create a single miniature room (also known as room boxes) instead of a whole house. Try it out with this set where you can build a miniature kitchen room.
Doll Making
If making miniatures homes sounds exciting to you, perhaps making dolls would be just as fun.
You can make larger dolls (like the American Girl dolls) or small ones that can be hand-stitched or crocheted yourself! Similar to scale modeling, you'd be creating a miniature version of a real-life object (in this case a human!).
You would have complete creative freedom on how you'd like to construct your doll from the hair all the way down to the shoes.
Putz Houses
Putz houses is one of the most enjoyable hobbies for people who enjoy paper crafts and the Christmas holiday.
A Putz village is a group of miniature winter homes arranged like a small village. You have probably seen many of these little ceramic or wooden homes sold during winter.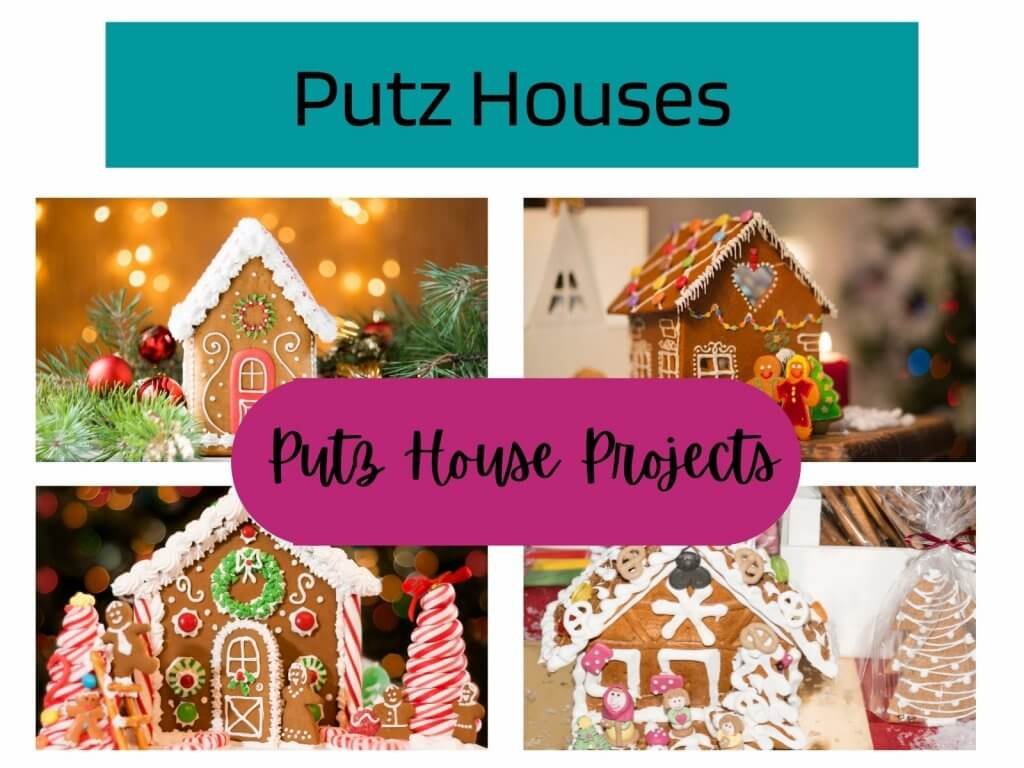 However, you can make these yourself with some cardstock paper, other decorative craft supplies, and a little creativity.
Fairy Gardens
Building fairy gardens is a creative hobby that has been growing in popularity.
It involves using small ornaments, rocks, and plants to create a miniature garden small enough for a fairy to live in.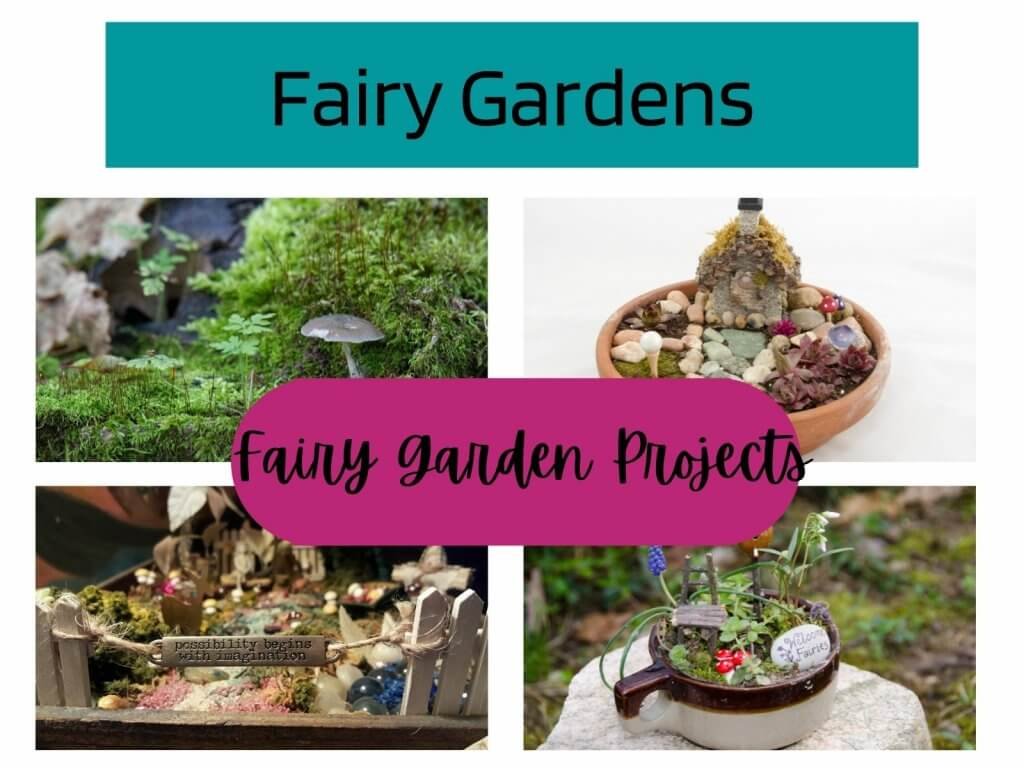 You can begin by using empty glass terrariums or planter pots as the base of the garden.
Use this miniature ornament set of 1000 pieces with these succulent planter items (rocks, dirt, and sheet moss) to get started.
Related: The Ultimate Guide to Fairy Gardens for Beginners
Bonkei
Bonkei, meaning "tray landscape" in Japanese, involves the creation of miniature landscapes in a shallow tray.
This hobby is quite similar to modeling as you are building scenes on a small scale.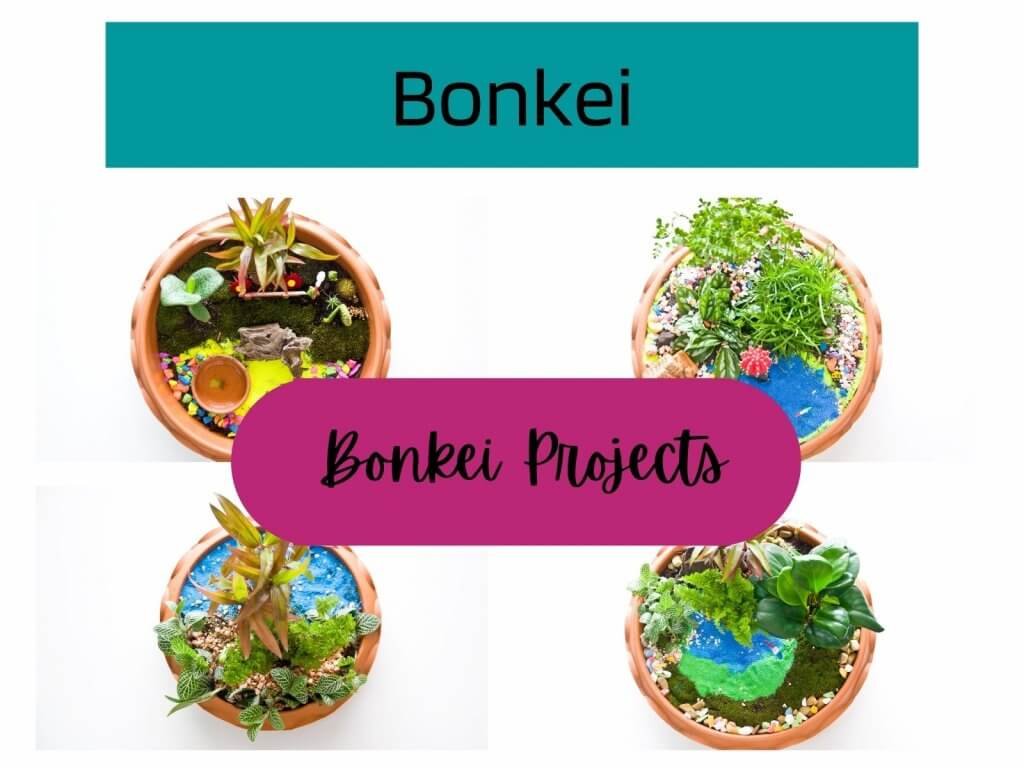 However, bonkei tends to revolve around nature. Items generally used include trees, vegetation, rocks, rivers, and mountains. Unlike bonsai, this activity does not involve any live plants or materials.
Plant-Related Hobbies for Adults
Usually, gardening would come to mind when thinking of outdoor or plant-focused hobbies for adults.
However, since we're all about creativity here at The Curiously Creative.. we'll focus more on less traditional activities.
Bonsai
If you prefer working with living materials, bonsai might be for you. Bonsai is the Japanese art of cultivating small trees to replicate the appearance of a standard-sized tree in a natural landscape.
The practice has been around for more than a thousand years with the oldest existing bonsai tree estimated to be 1,000 years old!
Bonsai might be for you if you are looking for a hobby that encourages patience and thoughtful consideration.
Terrariums
Making a terrarium is a creative hobby that has been growing in popularity.
It involves using small ornaments, rocks, and plants to create a miniature garden, usually within a glass enclosure.
To get started, use succulent planter items (rocks, dirt, and sheet moss). The great thing about this hobby for couples is that you can decorate your house with terrariums after you're done!
Try This Hobby—>The Ultimate Guide to Terrariums for Beginners
Floral Arranging
Flower arranging can be a very enjoyable hobby for adults with a bountiful garden!
Even if you don't have your own garden, try purchasing flowers from a local flower market.
Get started with flower arranging by grabbing some essential items or read more into this activity before starting.
You can even explore ikebana, the Japanese art of flower arrangement, which has its own set of rules on construction and design.
Flower Pressing
If you love flowers, you might also love the idea of preserving them! Pick out some of your favorite flowers for this activity and use a book or flower press to flatten the flowers.
Once they are dried out, you can mount these onto a canvas to be hung around the house or even used them in other arts and crafts.
Related: The Ultimate Guide to Flower Pressing for Beginners
DIY Hobbies for Adults
Do-it-yourself hobbies are one of the most popular hobbies for adults who are crafty.
Many adults love being able to create items from scratch. You get a certain type of satisfaction from making something yourself that you could traditionally buy from the store.
The hobbies for adults listed below involve making your own candle, soap, baskets, and even furniture.
Candle Making
Candle making is the craft of creating candles from scratch. It is both an art and a science as a lot of thought goes into selecting the right ingredients.
Making candles is one of the many great hobbies for adults where you can experiment with a lot of different ingredients.
Try This Hobby—> The Ultimate Guide to Candle Making for Beginners
You will need to select the right wick and wax to fit the style of candle you desire. Fragrances, dyes, and other items can be added as well.
Candle making is highly customizable and allows a lot of room for creativity! If you want to get started, try this candle-making kit first.
Soap Making
Soap-making can be such a fun hobby for adults to learn. Soap-making gives you the option to be able to control everything you put in it.
There are countless combinations of ingredients you can use for soap. The possibilities are endless: glitter, tea leaves, fruit purees, or even beer!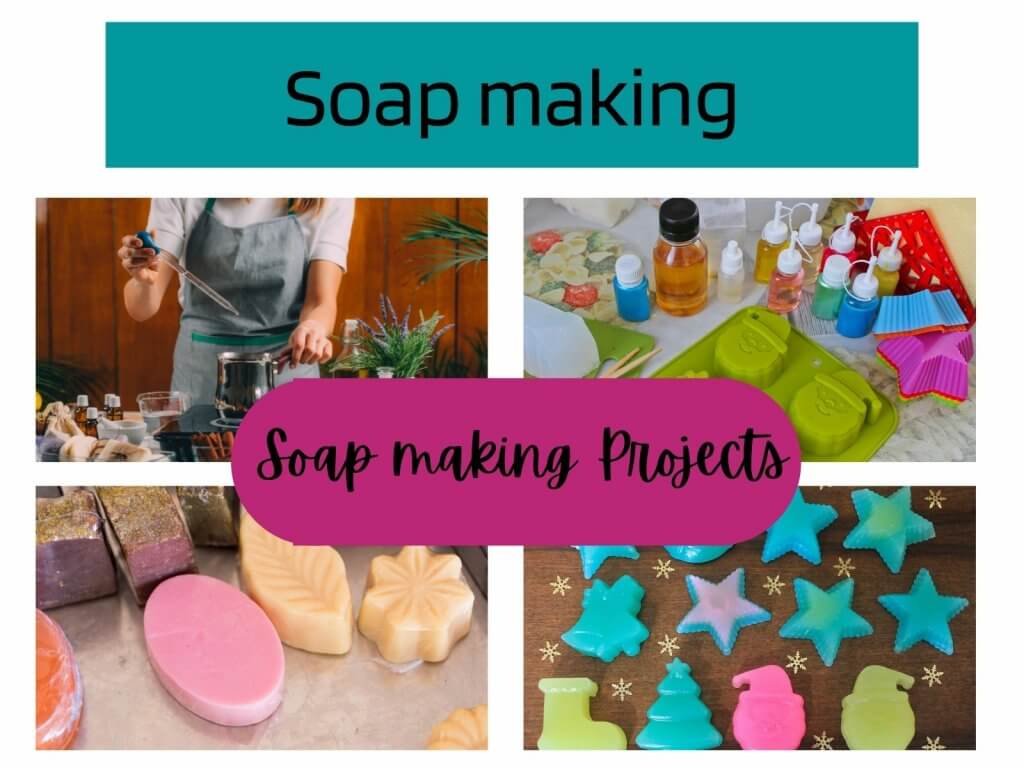 There are also multiple ways to make soap: the rebatch method, melt-and-pour method, cold process method, and hot process method.
Basket Weaving
Basket weaving is the art of weaving pliable material to make a basket.
This hobby is one of the most widely spread crafts in history. You can use a variety of materials to make baskets including vines, straw, animal hair, hide, grass, thread, and stems.
Upcycling
Upcycling is one of the most engaging hobbies for adults who love decorating their homes and making good use of old items.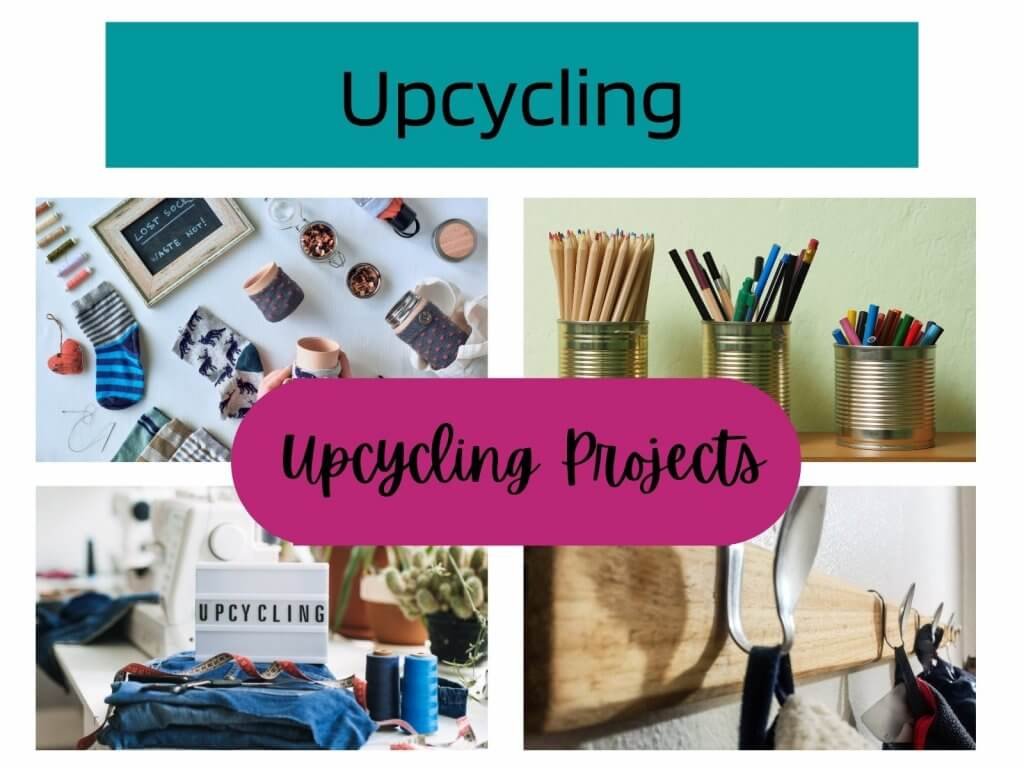 This hobby involves transforming unwanted items into something of much better quality.
It requires a creative mind to be able to transform old material into something useful. Unlike recycling, upcycling is meant to add more value to the item.
This activity has increased in popularity in the last decade due to the dedication of some to become more eco-friendly and generate zero waste.
Sculpting Hobbies for Adults
Sculpting involves carving, casting, or molding various materials to create a three-dimensional object or piece of artwork.
You may prefer working with one medium over another based on their unique characteristics.
Each type of sculpture medium listed below can stand alone as one of the sculpting hobbies for adults to explore.
Related: The Ultimate Guide to Pottery for Beginners
Clay Sculpture
Stone Sculpture
Metal Sculpture
Pottery/Ceramics
Wood Sculpture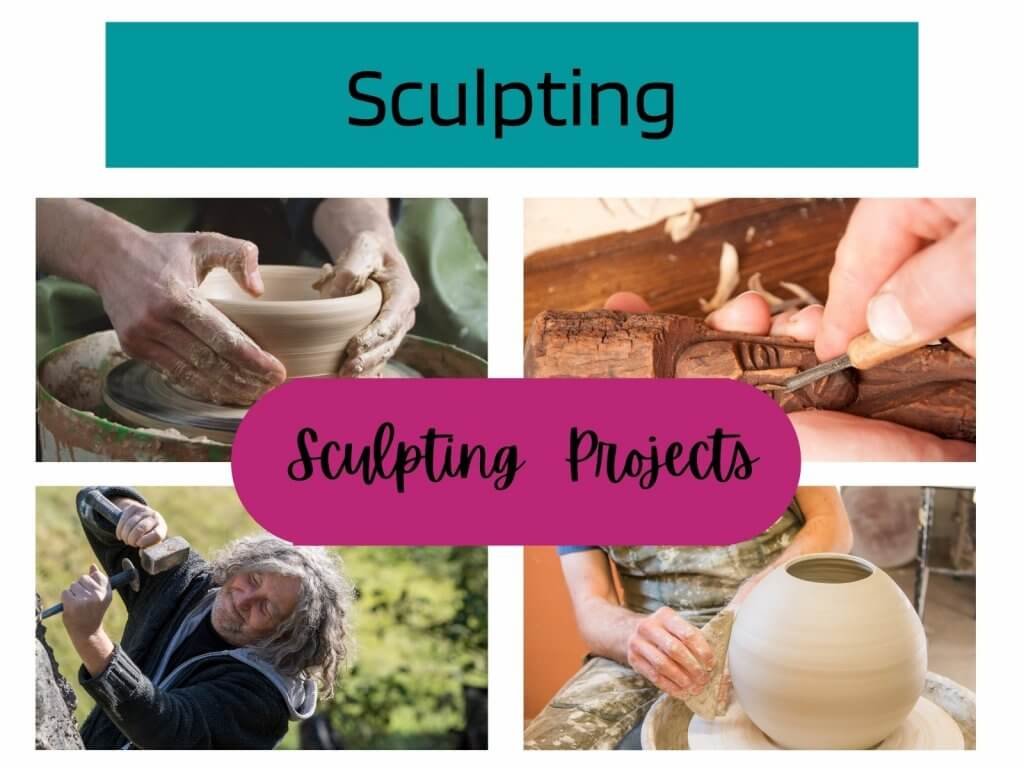 Pottery
Pottery is a hobby for those who don't mind getting a little messy. To get started, you might need to visit a pottery studio as it would be quite expensive to obtain all the necessary equipment and supplies to create your first ceramic piece.
The type of items you can create through pottery is endless including plates, mugs, jars, and other decorative items.
Polymer Clay
Polymer clay is a type of modeling clay with a polymer polyvinyl chloride (PVC).
It doesn't actually have clay minerals in it, but it's just as pliable and easy to work with (if not, more so!).
Once you mold it into your desired shape, you can pop it in the oven to cure it. Polymer clay is an excellent hobby for adults who like to create miniature items or beaded jewelry.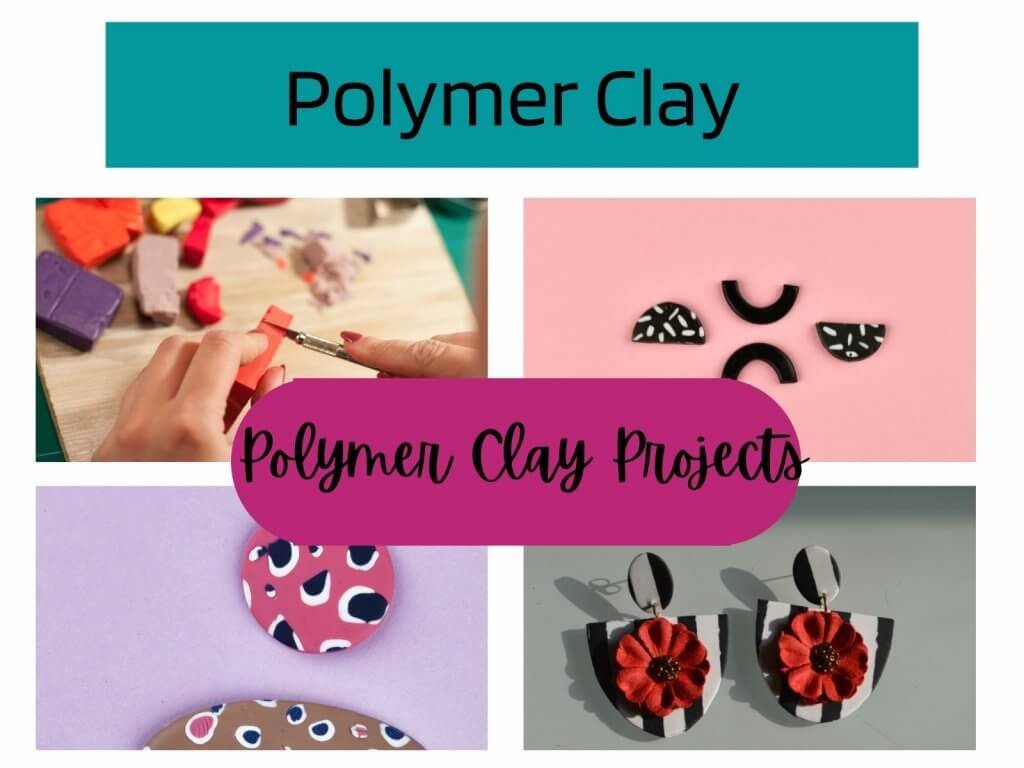 Try This Hobby—> The Ultimate Guide to Polymer Clay
Fiber Art + Needle Craft Hobbies for Adults
Fiber art is any type of artwork or craft that uses fibers (like yarn, thread, string, etc.) as the medium of choice.
Some of these activities are also known as "needle crafts" for using needles to create items. Examples of needle crafts are sewing, needle felting, quilting, embroidery, knitting, and crocheting.
Below are the different hobbies for adults that involve fiber art/needlecrafts.
Although these are typically enjoyed by women, many men also enjoy these activities.
Sewing
Don't know how to sew? No worries! There are tons of beginner resources out there to get you started. In no time, you'll be able to sew your own clothes or even stuffed animals/dolls.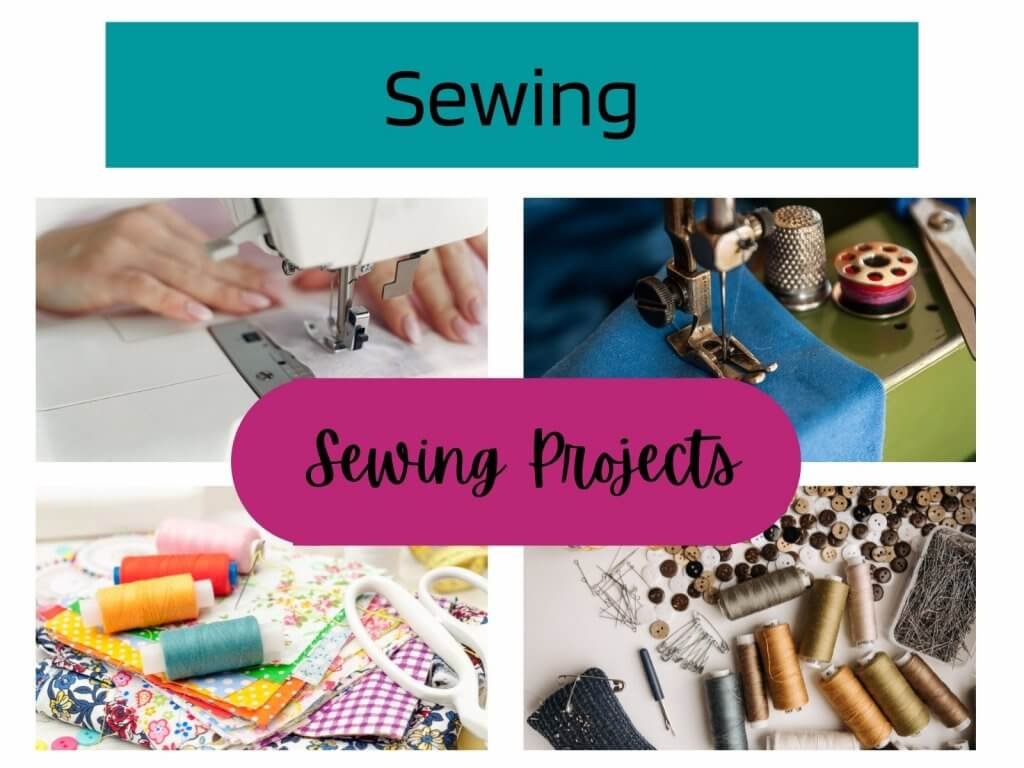 You don't necessarily have to own or purchase a sewing machine to be able to enjoy this hobby.
Needle Felting
Needle felting is a craft that involves repeatedly stabbing a needle into a piece of wool to stiffen and shape it into the desired form.
It is becoming a popular method for creating small animal figures since the texture of the felted creations resembles an animal's fur.
Try This Hobby—>The Ultimate Beginners Guide to Needle Felting
Other popular items that felter enjoy creating include foods, plants, and cartoon characters. Grab a beginners' kit with all the tools you need to start.
Hand Embroidery
Hand embroidery is the process of using a needle and thread to decorate fabric or other material.
As the name implies, it is entirely done by hand using a variety of stitches. There are a few types of hand embroidery hobbies including the following:
Cross Stitching: Uses X-shaped stitches on Aida cloth
Crewel: Uses wool as the thread of choice
Related: The Ultimate Guide to Hand Embroidery for Beginners
Quilting
Quilting involves sewing layers of different fabrics together to make a blanket or other quilted garments.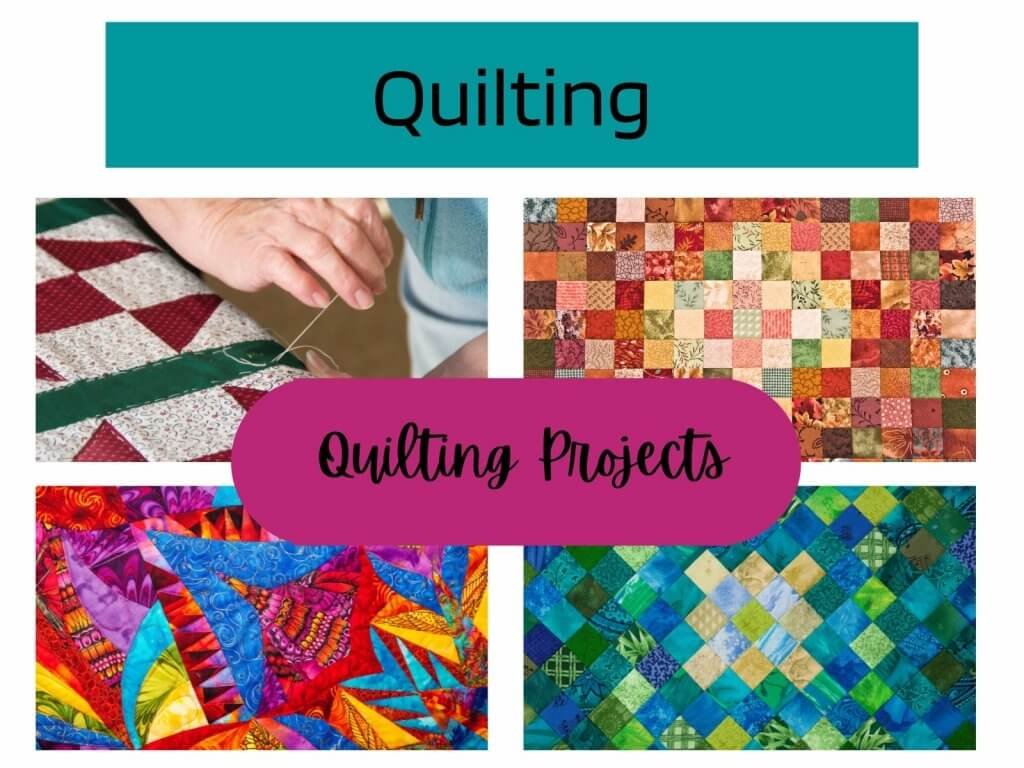 Quilting is typically done using a sewing machine and is an excellent hobby for adults who enjoy sewing.
Knitting
Knitting is a hobby for adults interested in making things from yarn.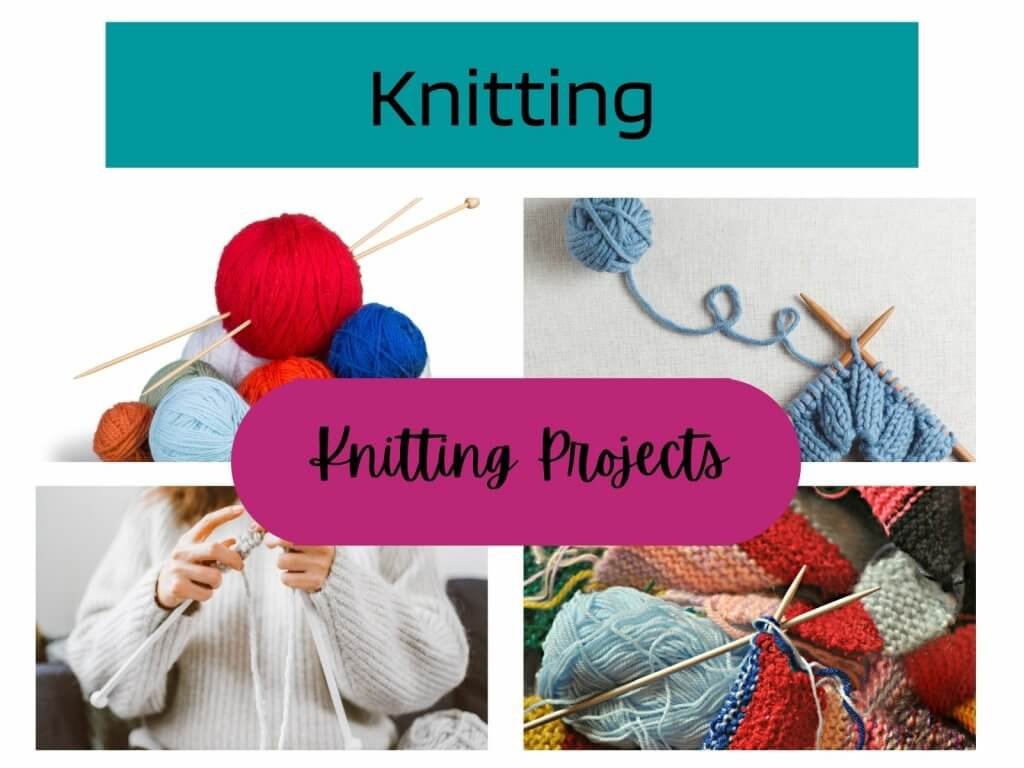 It utilizes two needles instead of the one hooked needle used in a crochet. The type of stitches used in knitting differs from those you would find while crocheting.
Crochet
Crochet is another type of needlecraft where the yarn is manipulated to make a fabric or textile.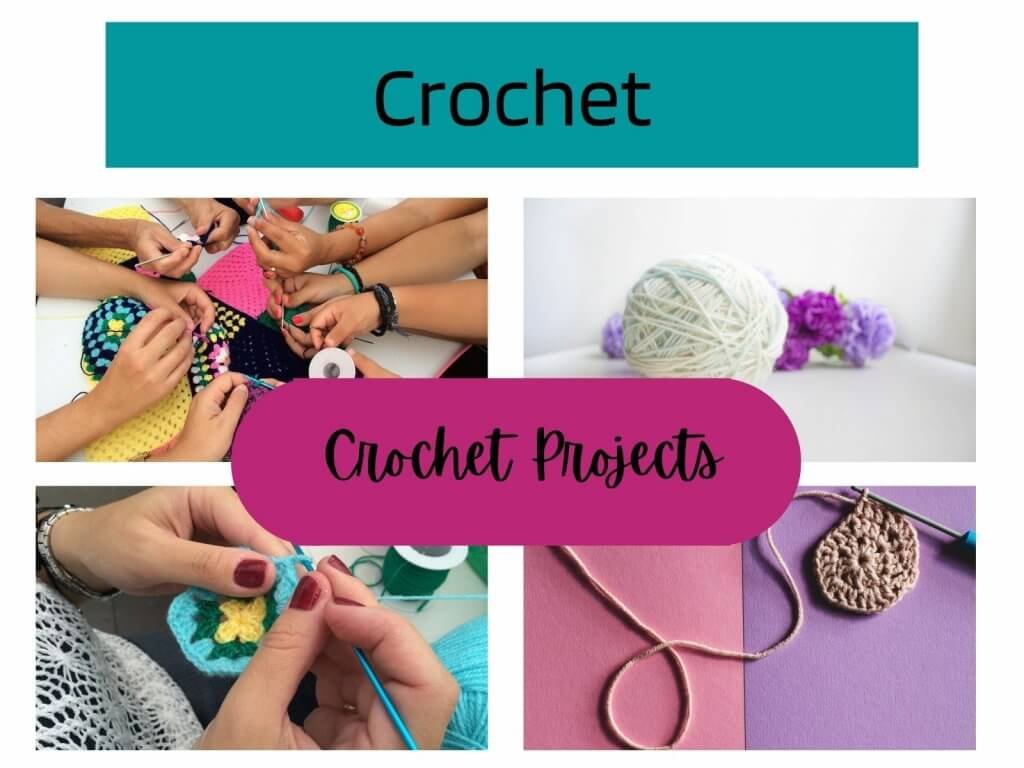 Unlike knitting, only one needle is used for crocheting. This needle also has a hook at the end to help interlock the loops in the thread.
Macramé
Macramé is another type of fiber art that utilizes the technique of knotting. Popular items to make with this method are home decor, wall hangings, and fabric belts.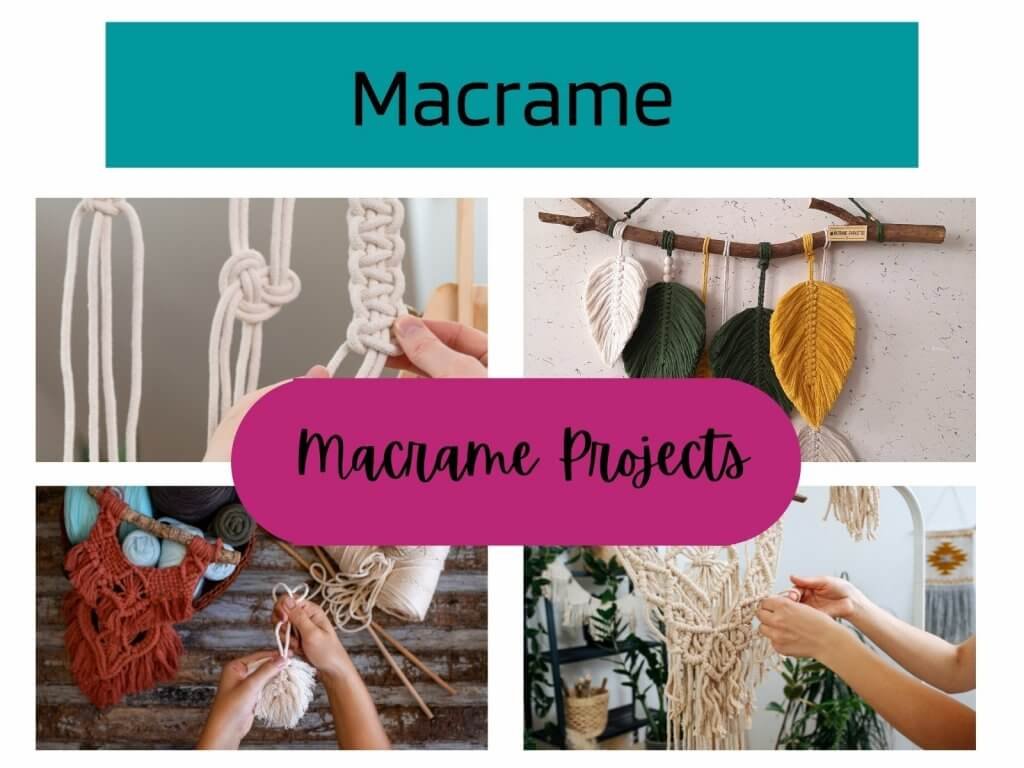 Weaving
Weaving is a craft that can be traced all the way back to the Paleolithic era.
It involves the technique of interlacing threads at a 90-degree angle in order to create a textile.
Lace Making
This is the perfect hobby for anyone who loves lace. There are two main methods for making lace: needle lace or bobbin lace.
Needle lace involves the creation of lace using a needle and thread while bobbin lace uses bobbins, pins, and thread.
String Art
String art involves using colorful string or yarn wrapped around pins or nails on a board to create a design.
You can either buy a pre-made kit that includes all of the necessary materials or draw out your designs onto a wooden board.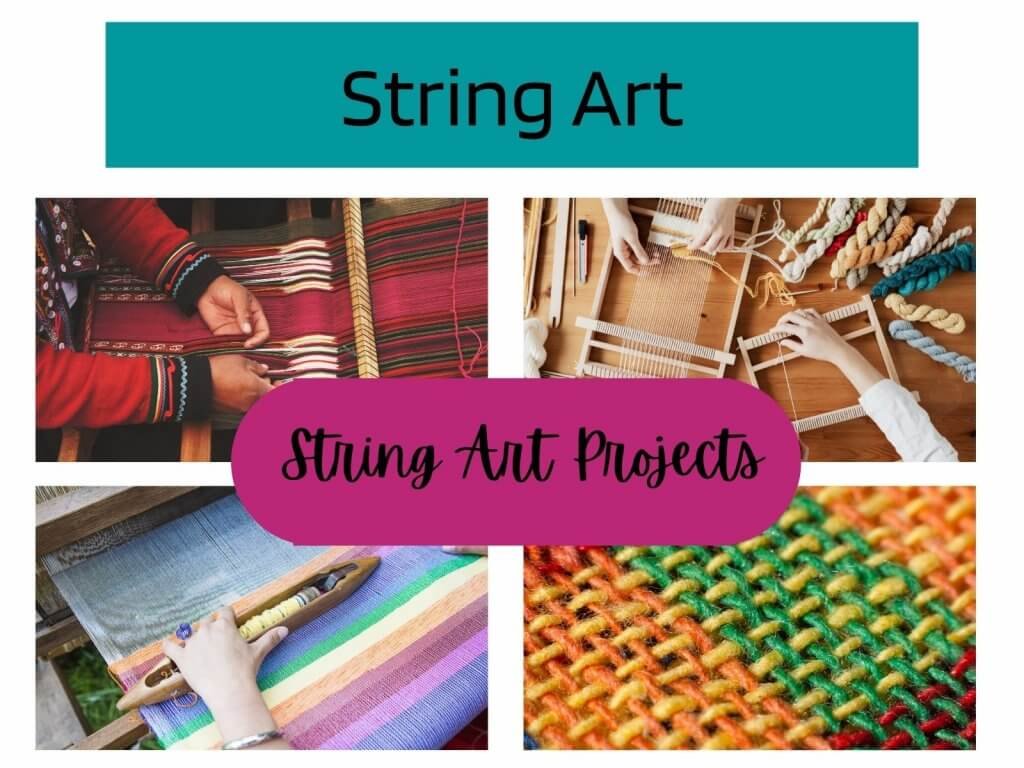 Hammer in nails following the design and take some yarn or string to start creating your artwork. This has been quite a popular way to add artwork around your home.
Industrial Hobbies for Adults
I use the term "industrial" in this section to refer to working with materials that are typically seen in large-scale manufacturing like metal, glass, wood, and concrete.
These materials can actually be used in many creative hobbies for adults to explore.
Metalworking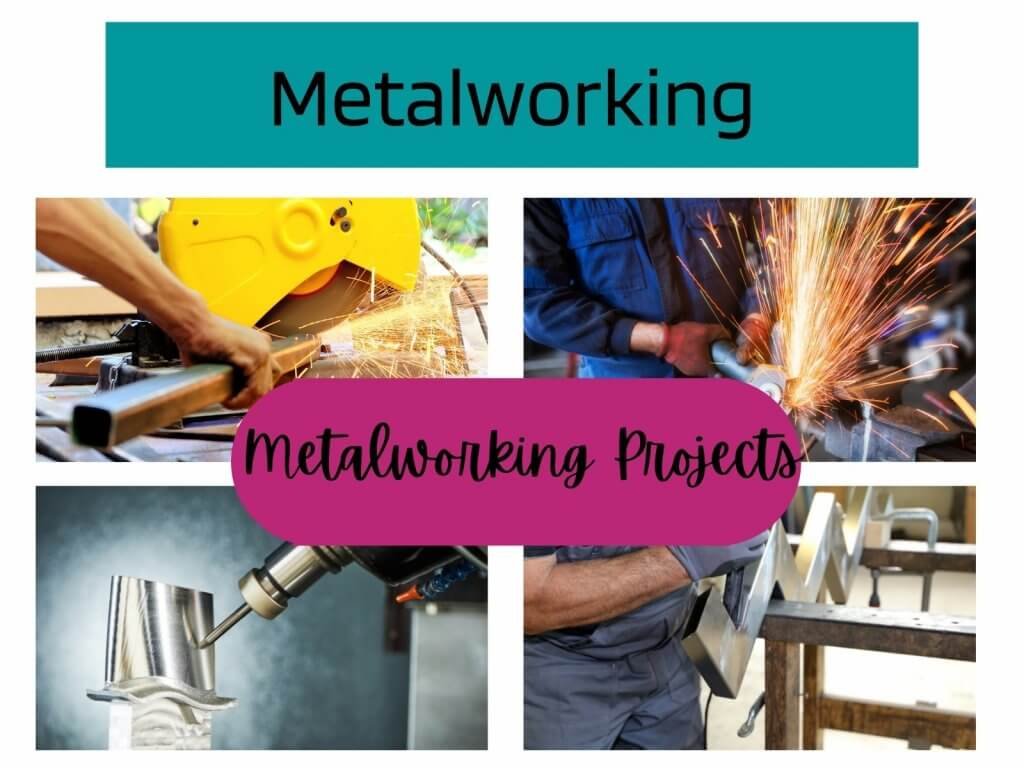 Metalworking is the process of creating items using metal. It can help you develop skills in construction, engineering, and design.
Metals are generally welded together using heat to produce metalwork items.
Depending on the projects you want to get into, it may require a lot of equipment, tools, and a spacious workspace.
Metal Embossing
If you are attracted to the idea of working with metal but prefer a hobby that requires a much smaller workspace, you might enjoy metal embossing.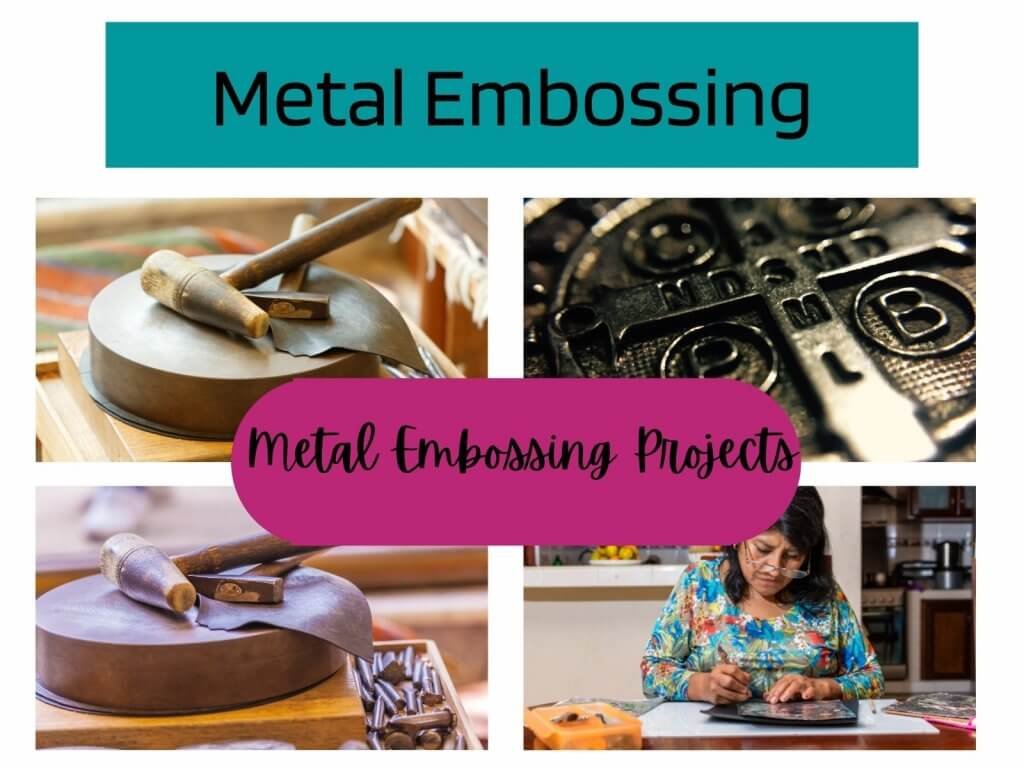 Metal embossing involves using an embossing stylus to create sunken or raised designs into a sheet of metal, usually tin-coated pewter or silver.
These are typically available at your local crafts store, but you can get started exploring the hobby with items around your house. Disposable aluminum foil baking sheets and soda cans work very similarly.
Glass Blowing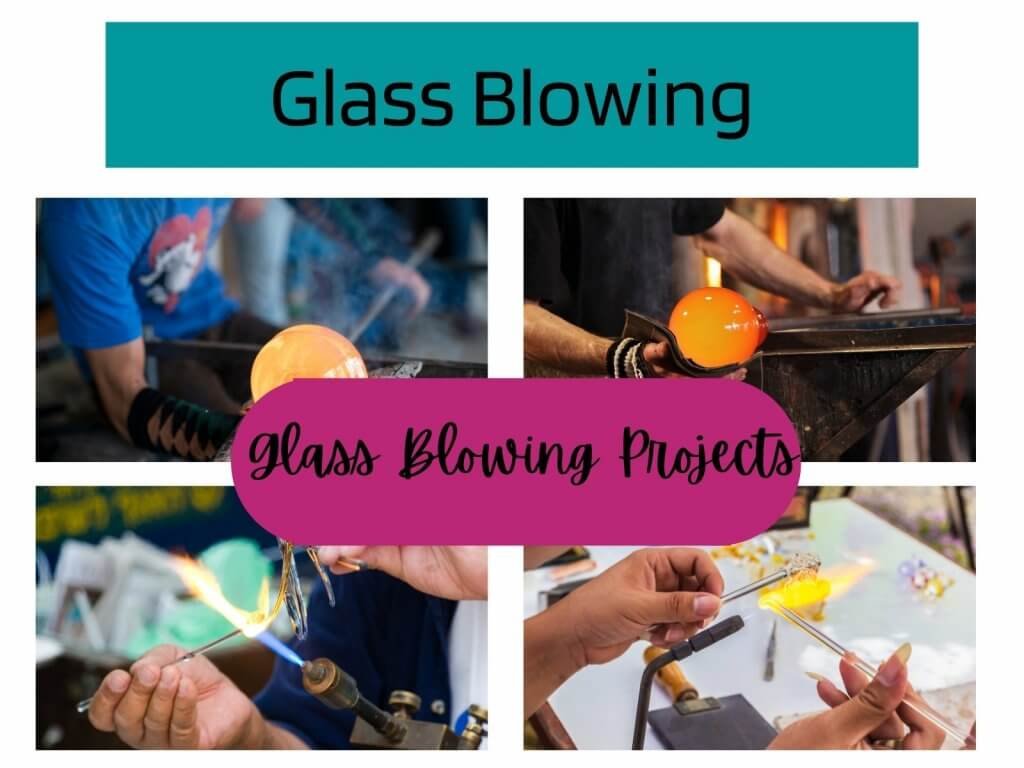 Glassblowing is a hobby that involves blowing air through a pipe to expand heated glass.
The glass can be molded into your desired design or shape using heat and other tools.
Glassblowing uses three different furnaces, so you will most likely need to visit a studio to start exploring this activity.
Glass Etching
If you are looking for a smaller-scale hobby while working with glass, consider glass etching.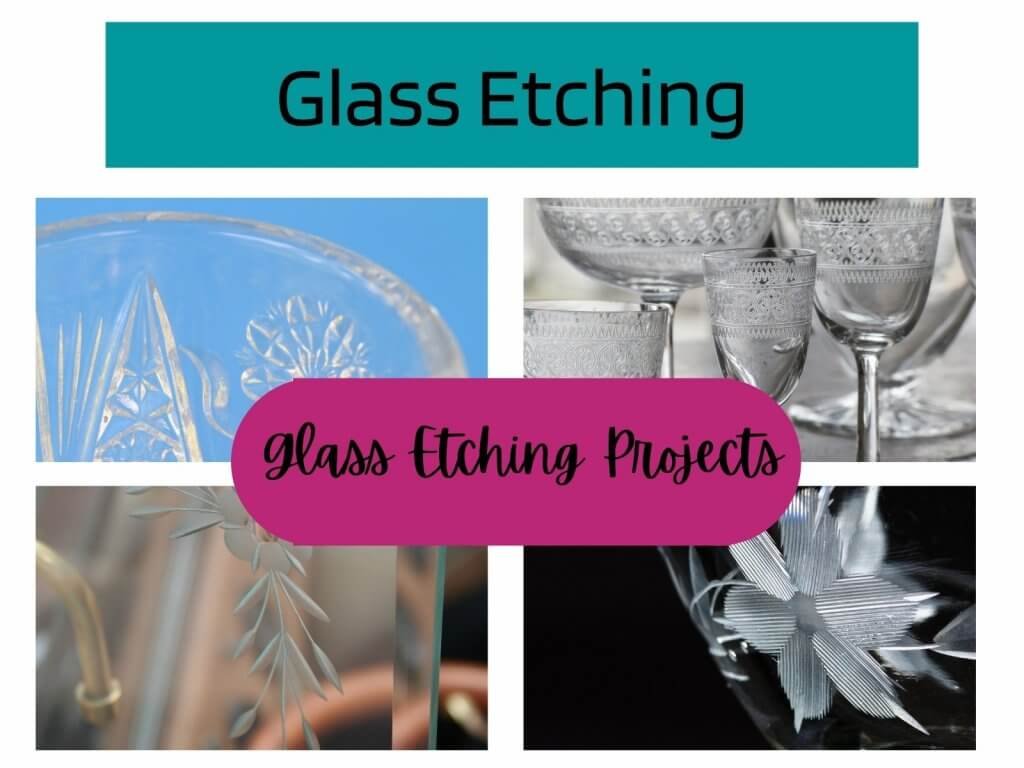 This hobby involves creating designs onto the glass surface by using just a few simple items —etching cream, masking tape, and a paintbrush.
It's an incredibly easy activity to explore. Try etching items like beer mugs, shot glasses, wine glasses, and champagne flutes.
Leatherwork or Leather Crafting
You can do many things with leather including dyeing, painting, carving, stamping, molding, laser etching, perforation, or pyrography.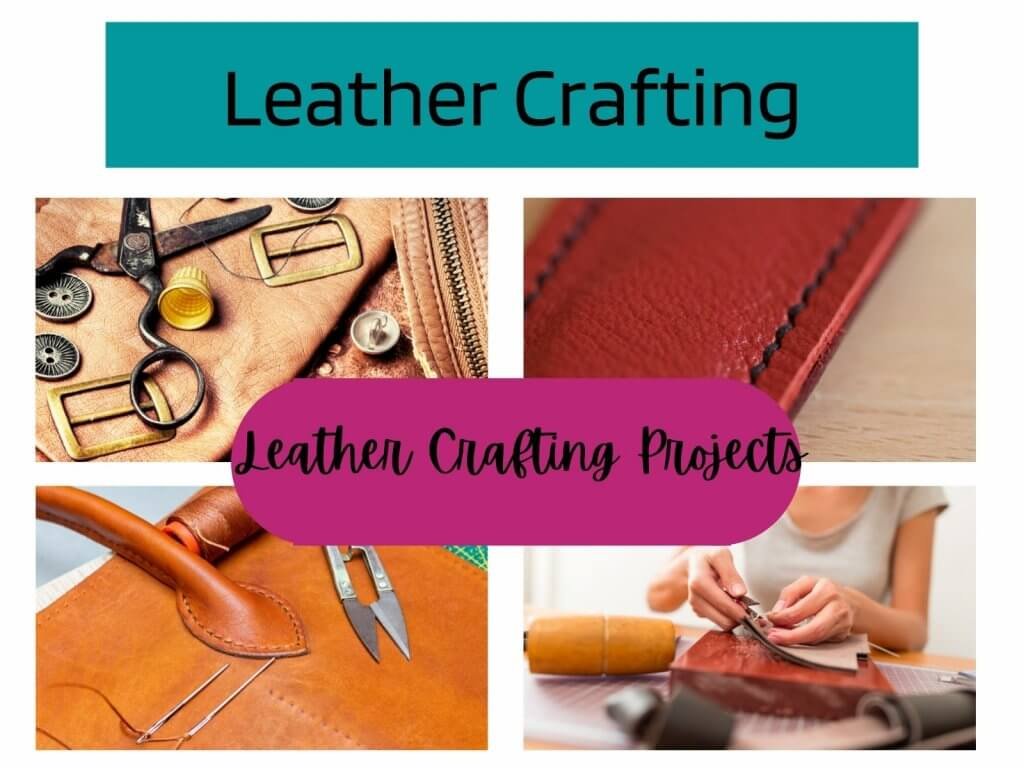 Each one of the activities listed above is a hobby in itself. There's no end to the type of items you can create with leather including shoes, wallets, bags, and belts.
Working with leather isn't as hard as you may think! The material has been around for quite some time, so there is no end the number of tools, supplies, and resources to help you get started.
Pyrography (Wood Burning)
Pyrography, or wood burning, is an excellent alternative to working with wood without needing a large workspace or workshop.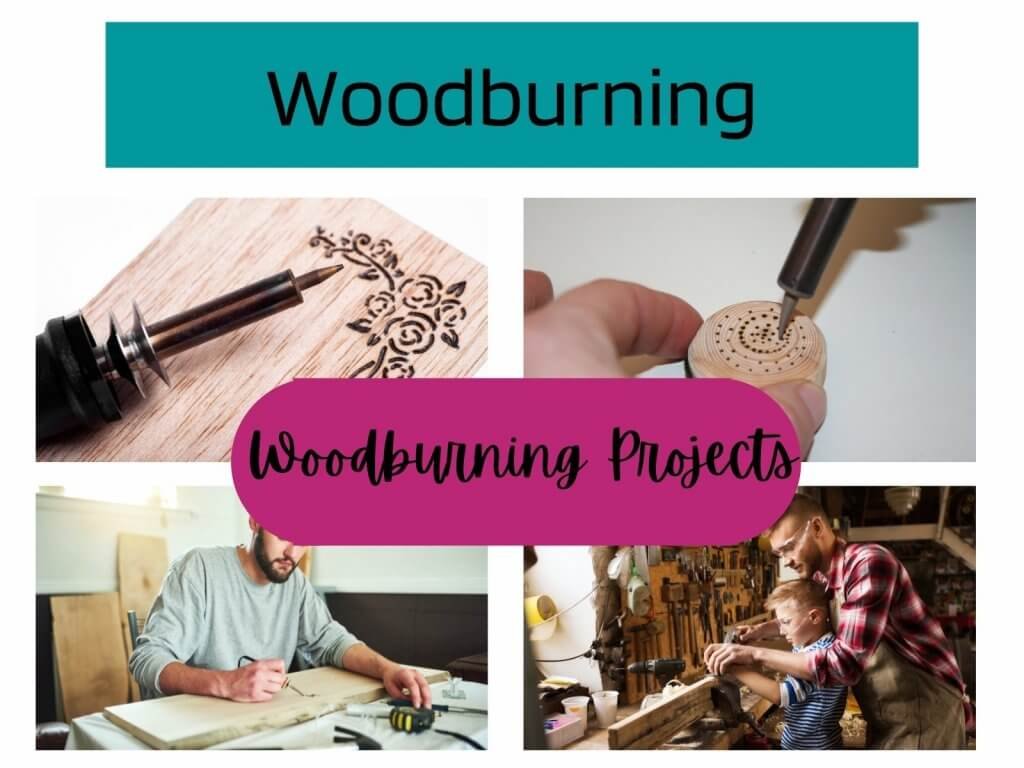 Try This Hobby—>The Ultimate Guide to Wood Burning for Beginners
It involves burning designs into a piece of wood using a specialized pen to provide heat to the surface.
This technique allows you to add shade and dimension to wooden artwork. You can easily explore this hobby by purchasing a beginner's kit with all the necessary equipment.
Wood Carving or Whittling
Wood carving and whittling is a great hobby for men who would enjoy carving designs or objects out of wood using a knife or other sculpting tools.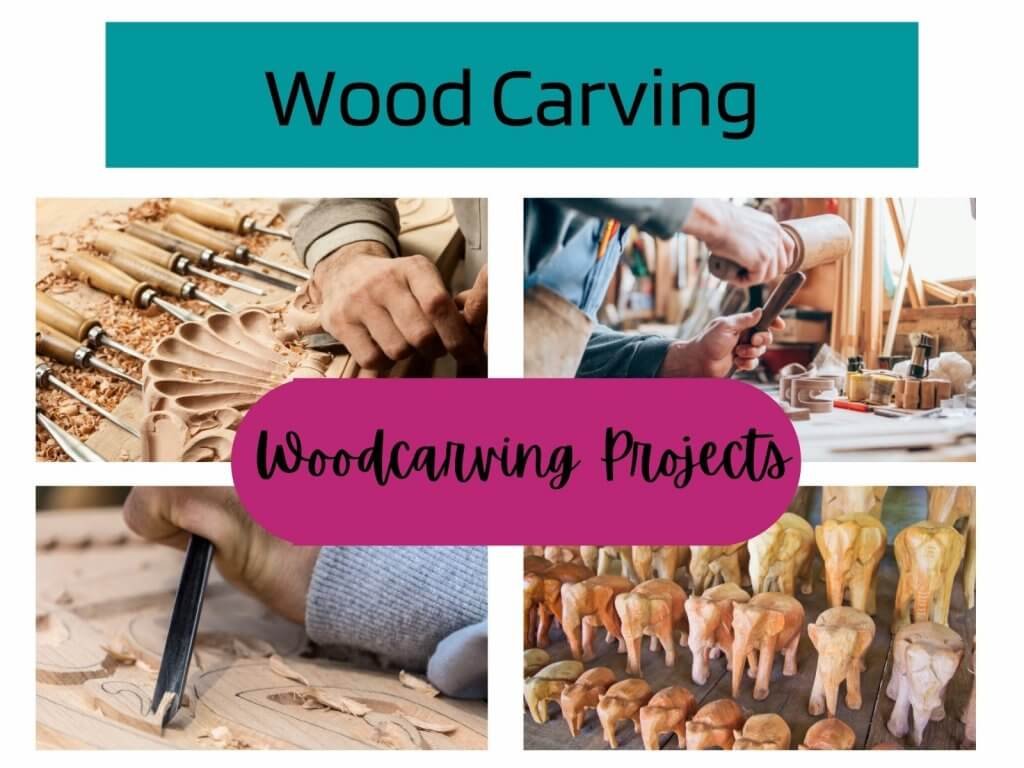 It's another hobby you can do on a much smaller scale involving wood. It can require patience to carve more intricate or detailed designs, but can also be quite therapeutic.
Concrete Crafts
Did you know that concrete is not just for sidewalks and buildings? Surprisingly, you can make a lot of things with concrete that can be used to decorate your house or yard.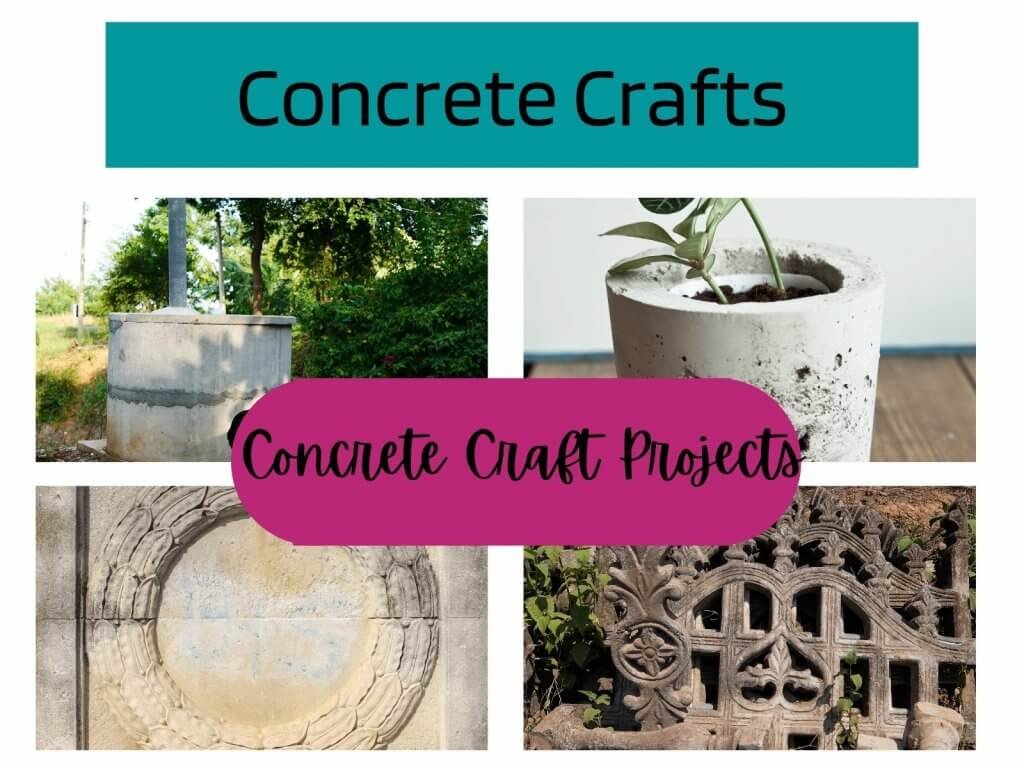 They can add a subtle industrial but modern touch to the environment. Items you can make include planters/pots, candle holders, bookends, bowls, and even a chess board.
Printing Hobbies for Adults
Printing hobbies for adults include any activities in which a type of ink is transferred onto another surface.
The hobbies listed below include the different methods that you can explore in printing:
Screen Printing
Screen printing is the method of transferring ink through a specialized screen to imprint a design onto a surface.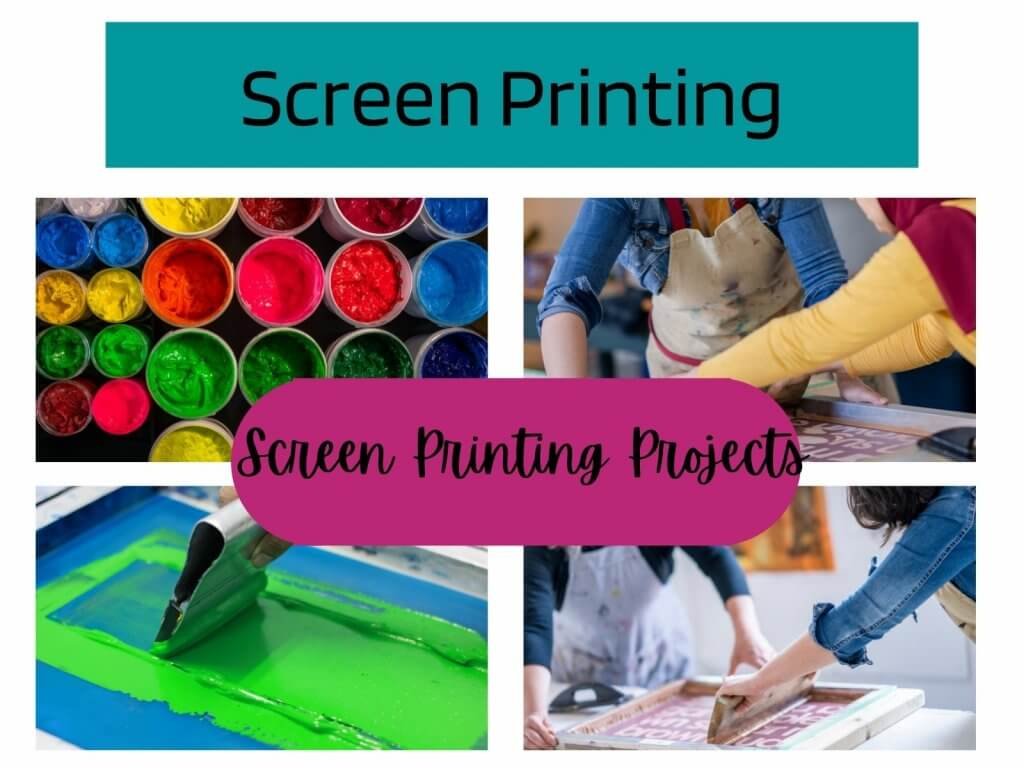 This technique is most commonly used to make graphic tees but can be applied on any other clothing/fabric, paper, wood, and even metal.
Essential equipment includes a screen, squeegee, photo emulsion, screen printing ink, glass, light, and some other items depending on the project.
Grab a beginner's kit to try out this hobby with some smaller designs first.
Linocut
Linoleum block printing (or linocut) is a type of relief printing. This process requires cutting a design out of a block of linoleum and layering ink onto the block.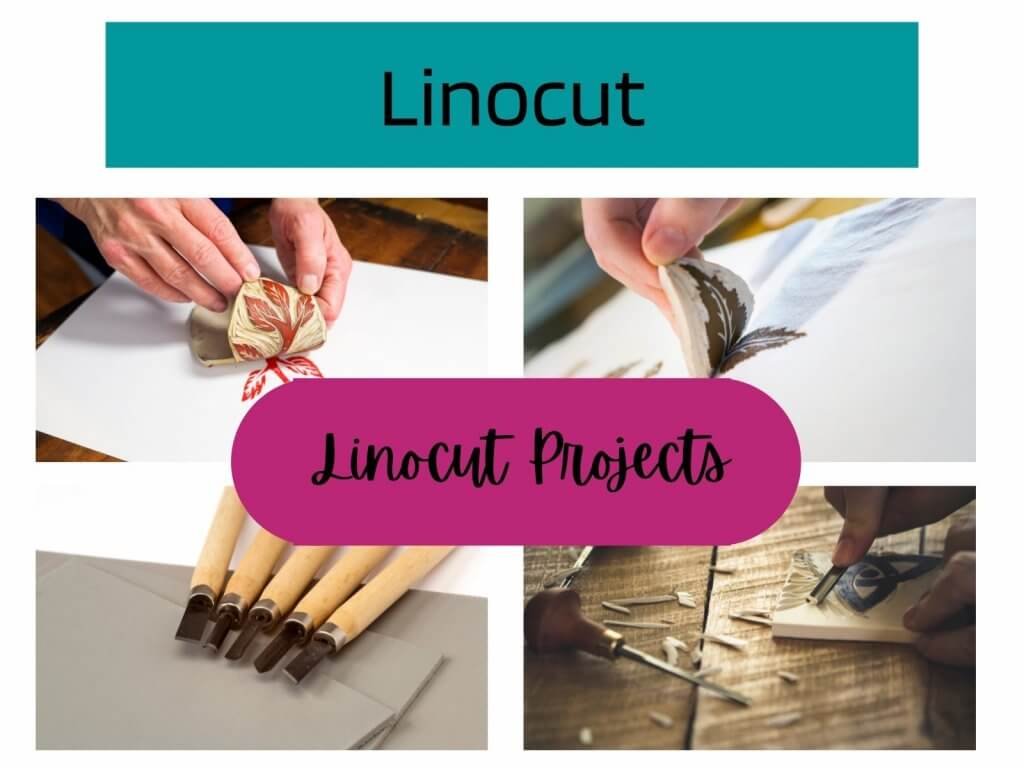 The ink is then transferred to another surface such as paper or wood.
This technique of printing can be slow and tedious but can produce gratifying results.
To get started, you'll need a block of linoleum, ink, cutting tools, soft graphite, glass plate, roller, and a surface for printing.
Try out a starter kit from Speedball that includes both a linoleum and rubber block to see which you prefer. Once you decide if you like linocut, you can step it up a notch with your supplies.
Gyotaku
This hobby is for men who enjoy fishing or can appreciate fish. Gyotaku is a Japanese hobby originating from the mid-1800s that involves creating a print from fish.
This technique was initially utilized to document the fish that were being caught by fishermen.
Gyotaku involves covering one side of the fish with ink, placing a piece of paper over it, then using pressure to transfer the ink.
Performing Art Hobbies for Adults
Creativity goes beyond what you can do at home or in a studio. You can also take it to the stage. Below is a list of performing art hobbies for adults.
Dancing
Dancing is one of the most energetic hobbies for adults to explore as it combines physical activity with creativity!
There are tons of different styles including ballet, tap dancing, hip hop, modern, jazz, ballroom, salsa, tango, and so much more.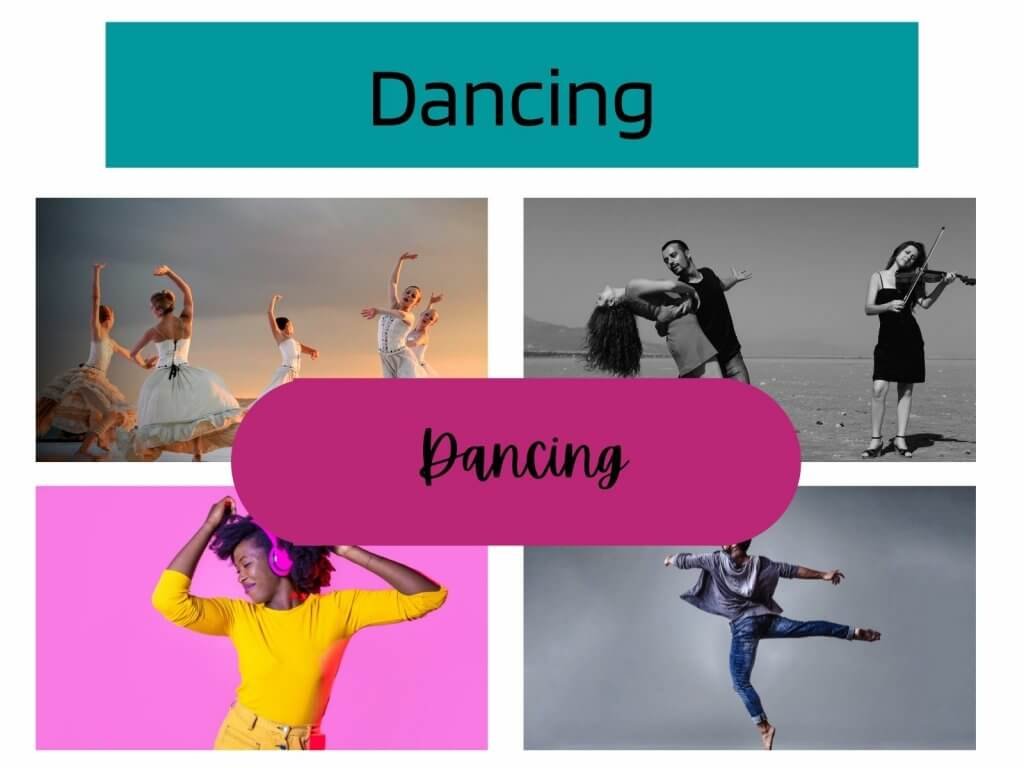 Enroll in a few local dance classes to see which style you enjoy the best! If you're nervous about joining a class, try searching some videos on YouTube to get started.
Musical Instruments
Are you excited by music but not much of a dancer? Maybe you would enjoy learning a musical instrument instead.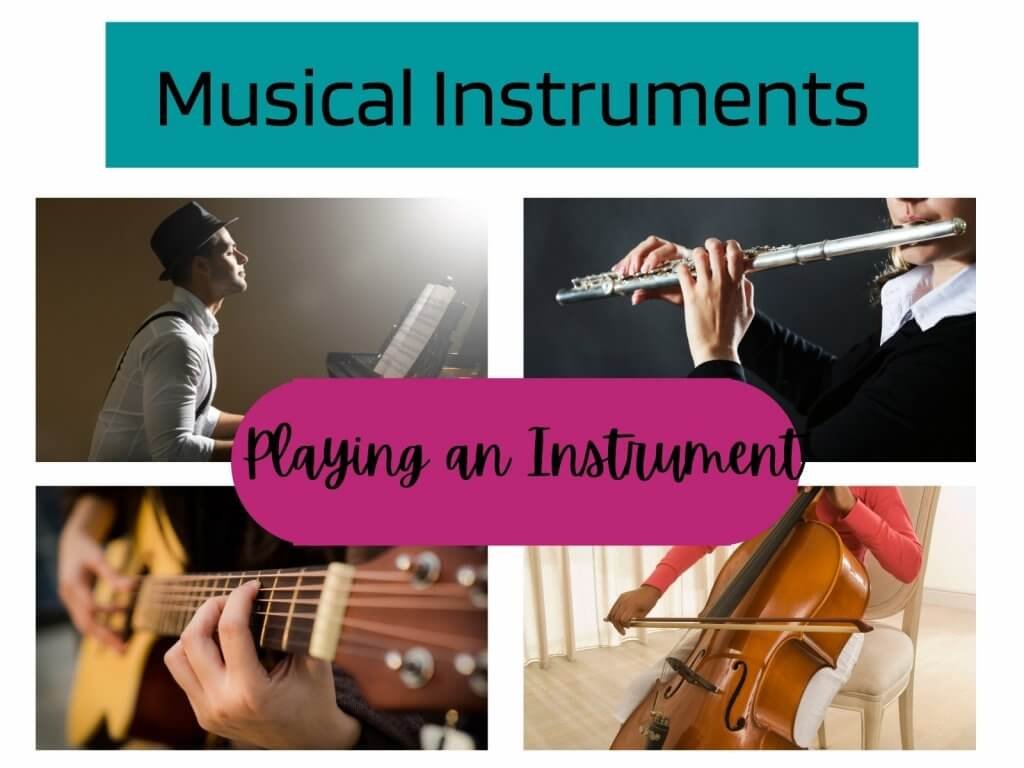 There are tons of classes available for adults to learn how to play musical instruments.
Popular instruments include piano, drums, woodwind instruments (e.g., flute), or string instruments (e.g., violin, guitar, etc.).
Singing
Another creative hobby involving music is singing. You can enroll in local singing lessons to learn how to develop strong vocal control and instill good vocal health habits.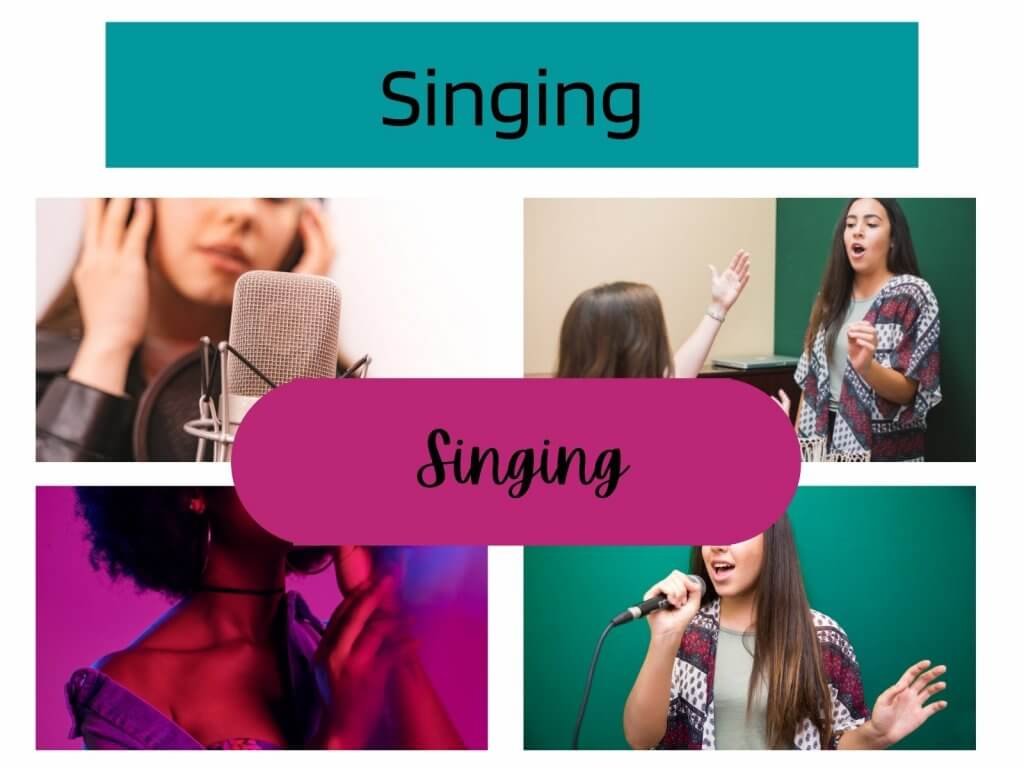 Those who love singing might also enjoy writing their own songs as well. This hobby would also pair well with musical instrument playing skills.
Acting
Do you think that you might enjoy acting? Try signing up for some local acting classes or auditioning for some productions at the local theater.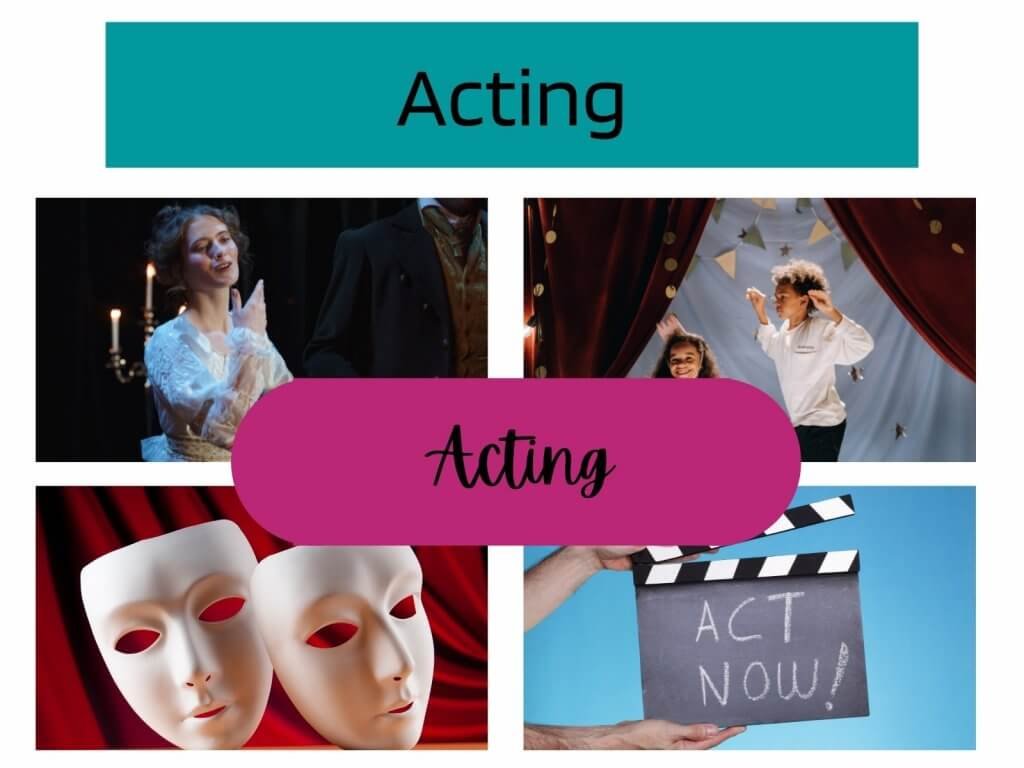 Computer and Digital Hobbies for Adults
Want to be creative from the comfort of your laptop or computer? Maybe you just prefer to be more creative by digital means. Here are some hobbies, just for you.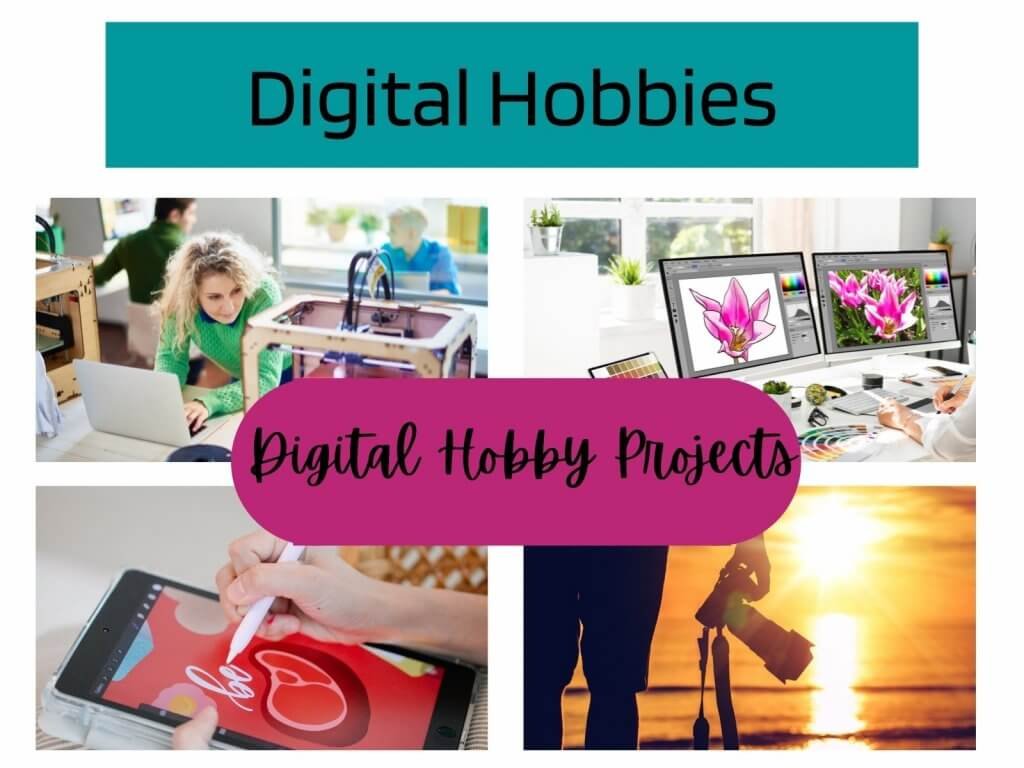 Photomanipulation
Commonly known as "photoshopping," photo manipulation is the technique of utilizing computer software (like Adobe Photoshop) to manipulate photos.
It's not just for airbrushing your photos to make yourself look Instagram-worthy.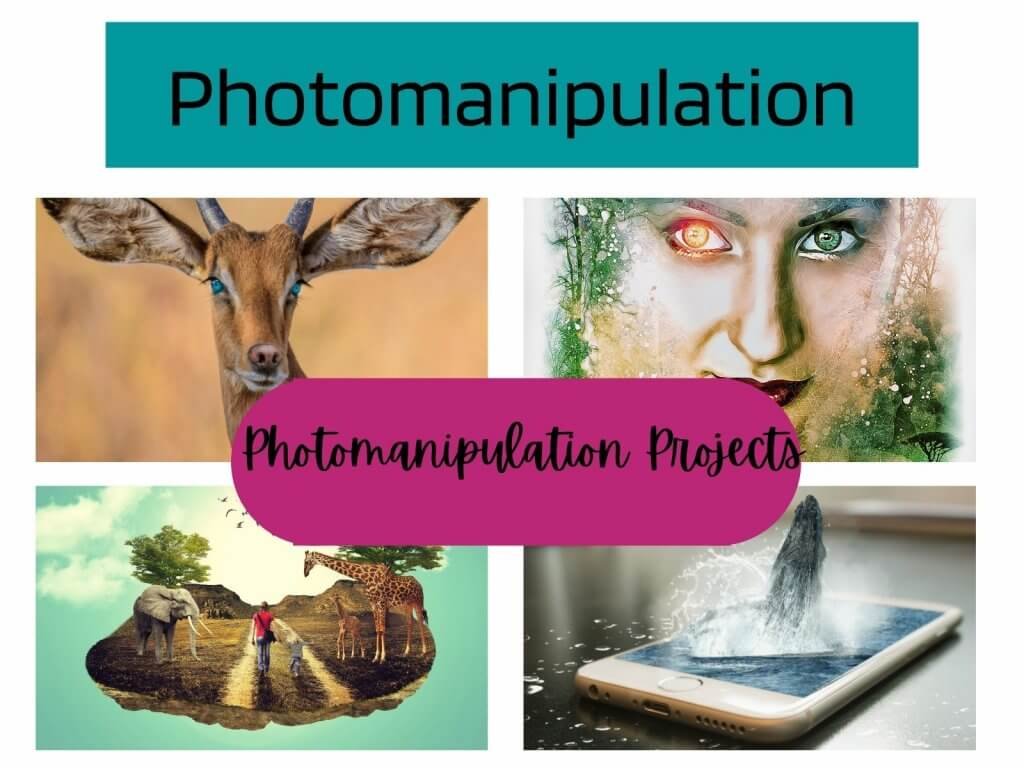 There are a lot of ways to get creative with photoshopping. Surrealism is a favorite subject matter among photoshop artists.
Digital Painting
Digital painting is a way you can paint without getting messy. You can start creating artwork digitally with a stylus and a digital drawing pad (like this Wacom Intuos Drawing tablet for beginners).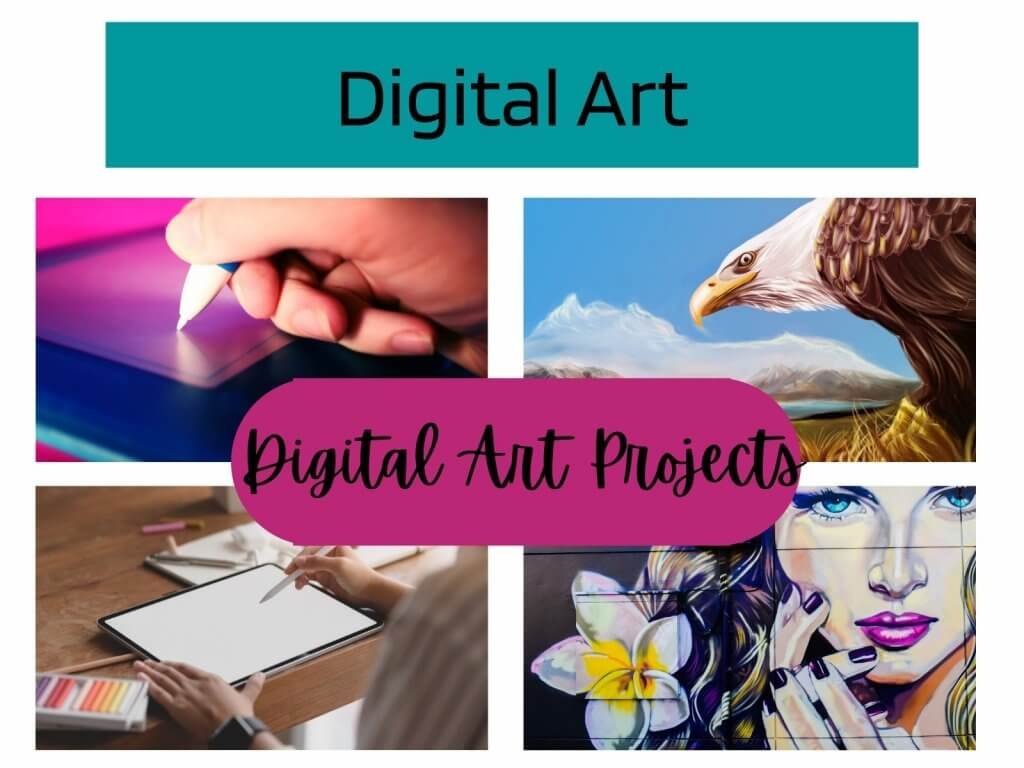 Try This Hobby—> Digital Art For Beginners
Graphic Design
Similar to digital painting, the sky is the limit in graphic design. Invest in paid software like Adobe Creative Cloud to get the best tools out there.
It comes with Adobe Illustrator, Adobe Photoshop, Adobe InDesign, and many other programs helpful for graphic designers.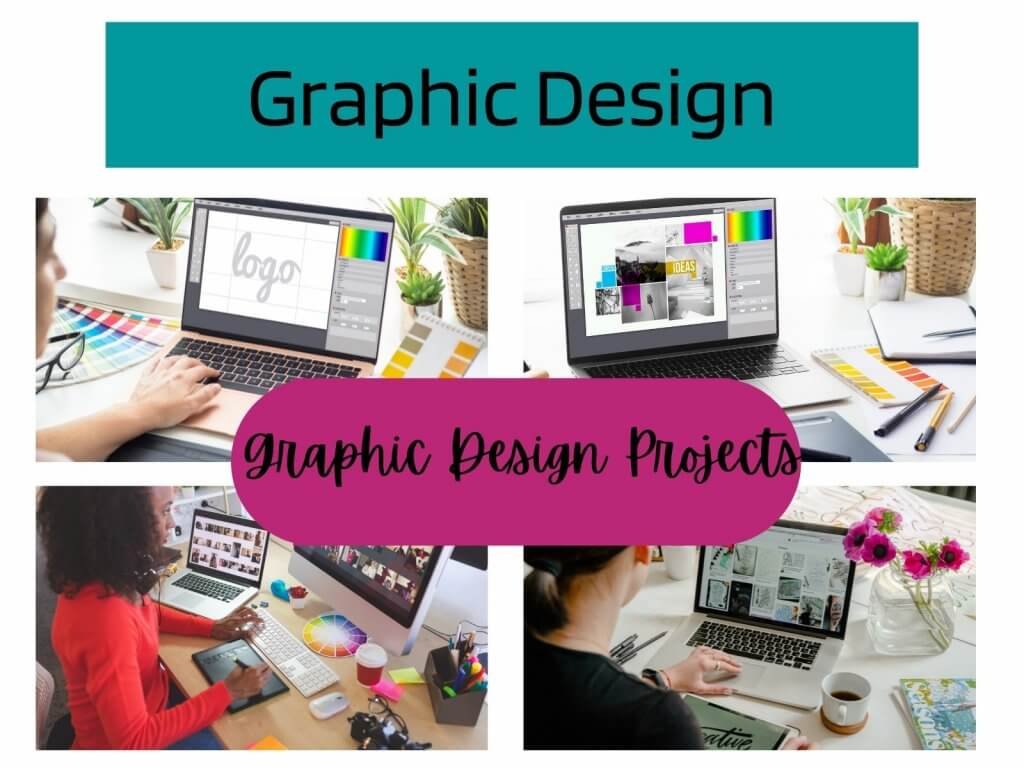 Short on cash? Try Inkscape, a free vector graphics editor, to see if graphic design is right for you.
Animation
This hobby involves creating moving graphics utilizing computer software.
Animated graphics can be either 2-dimensional or 3-dimensional. If you want to try out animation before investing in expensive programs, check out these free software: Pencil 2D, Synfig, Opentoonz, Tupi, Blender, Wings 3D, Source Filmmaker, or K3-D.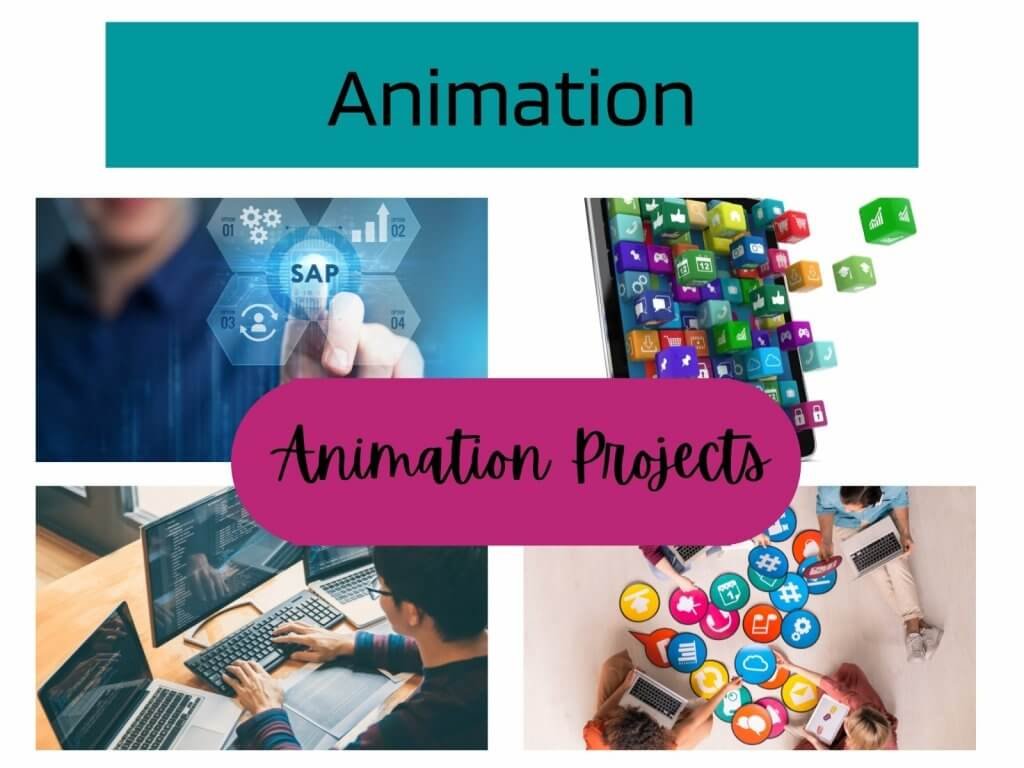 Photography
As phone cameras become more powerful with each release, you can actually start to see if you enjoy digital photography by using what you already have.
You can also use software like Adobe Photoshop to help you enhance your photos.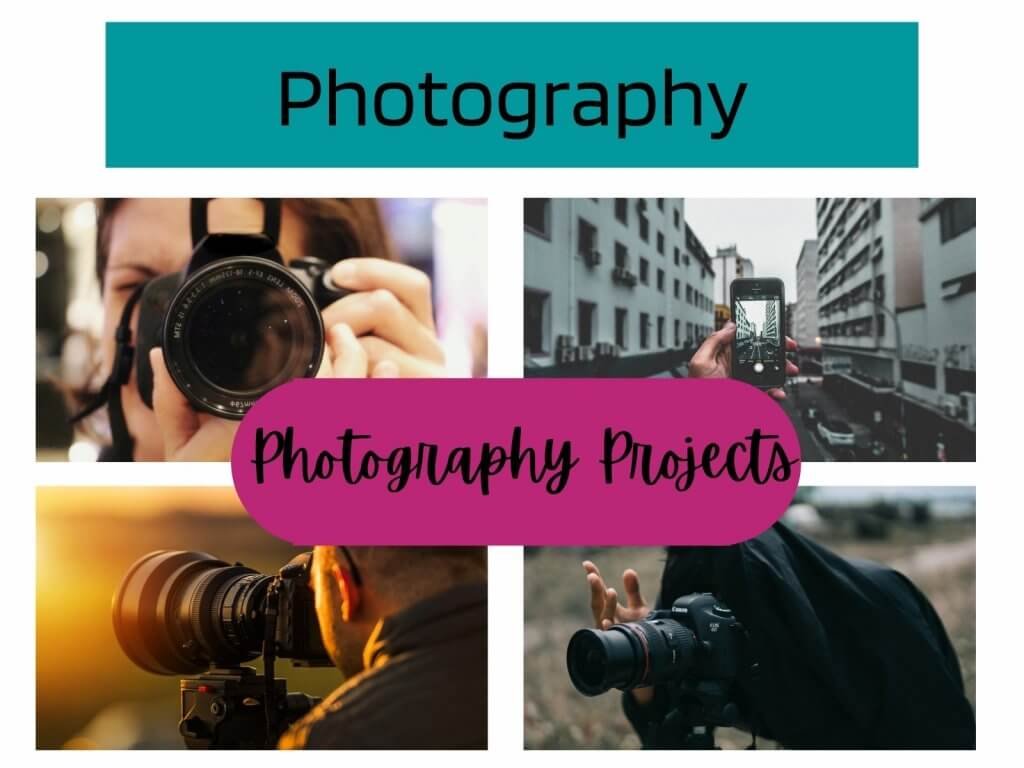 Before you invest in more expensive equipment, take time to learn and understand the principles of photography. If money is no issue for you, you can purchase a digital camera to dive right in.
Videography
Just like photography, you can start exploring this hobby by just using your cellphone.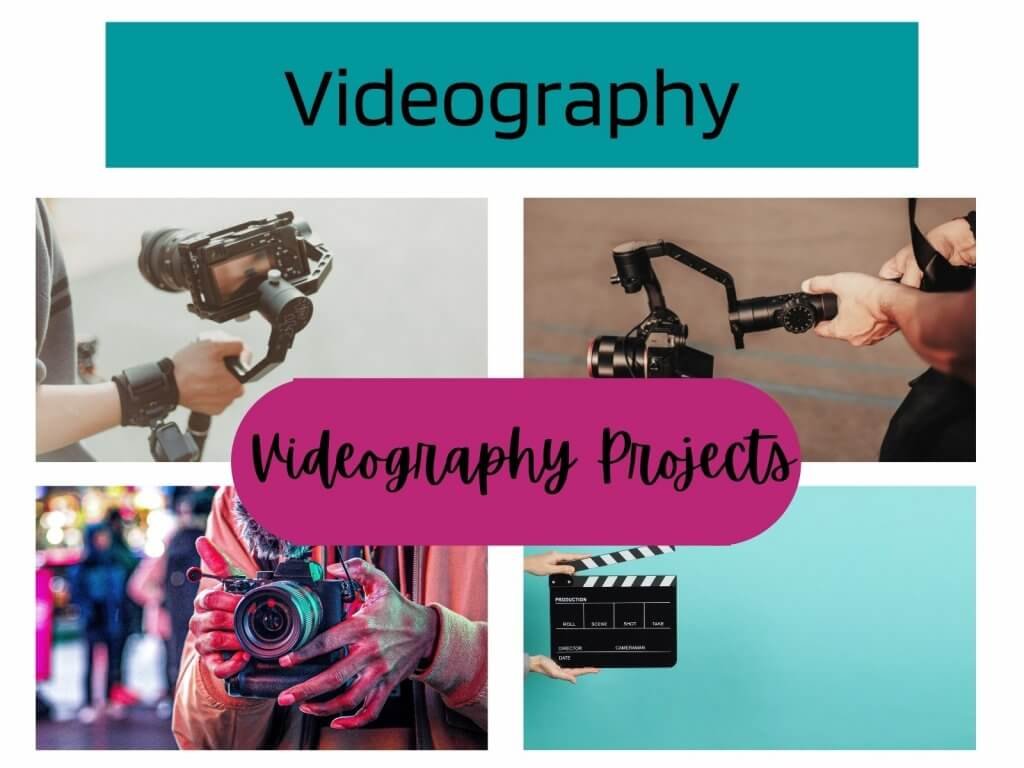 You'd be surprised to know how many YouTubers film using their phone or laptop camera to start.
Web Design
There's a lot to learn to create a web page, but it's not as hard as you may think.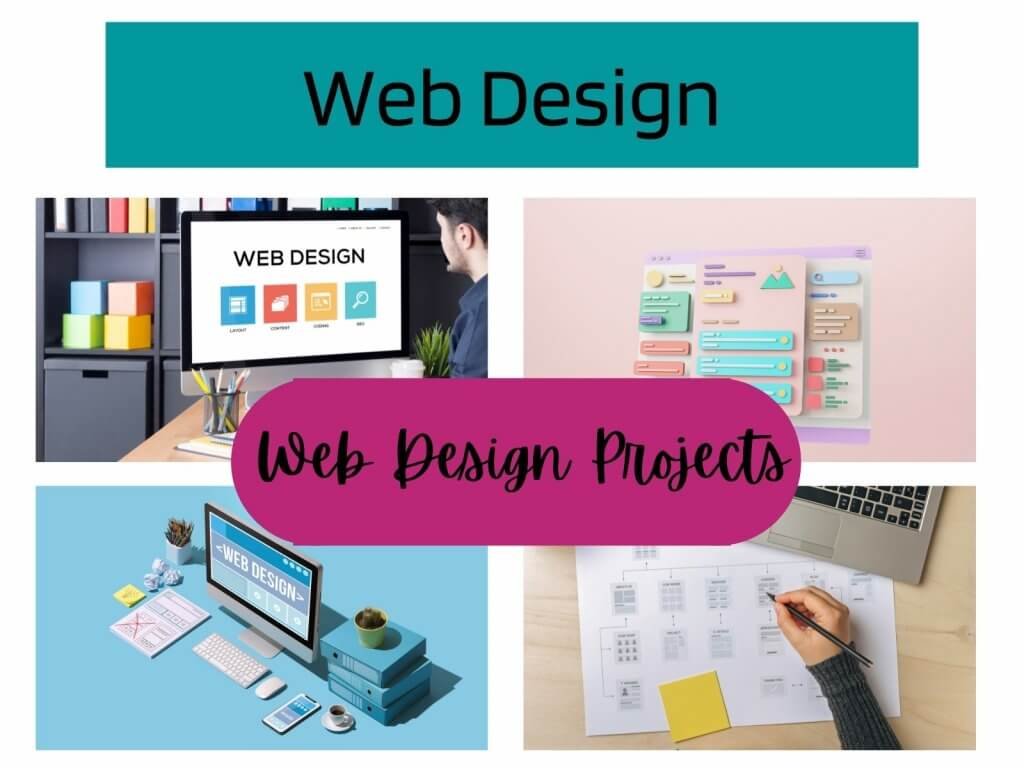 Tons of websites are available to help you through that process! Although there are a lot of pre-made templates out there, web design can push you to be more creative if making yours from scratch.
Writing
The number of genres that you can explore as a writer is endless. If none of the creative hobbies above seem like your style, maybe you'd prefer writing! Here's a list of some genres to get started: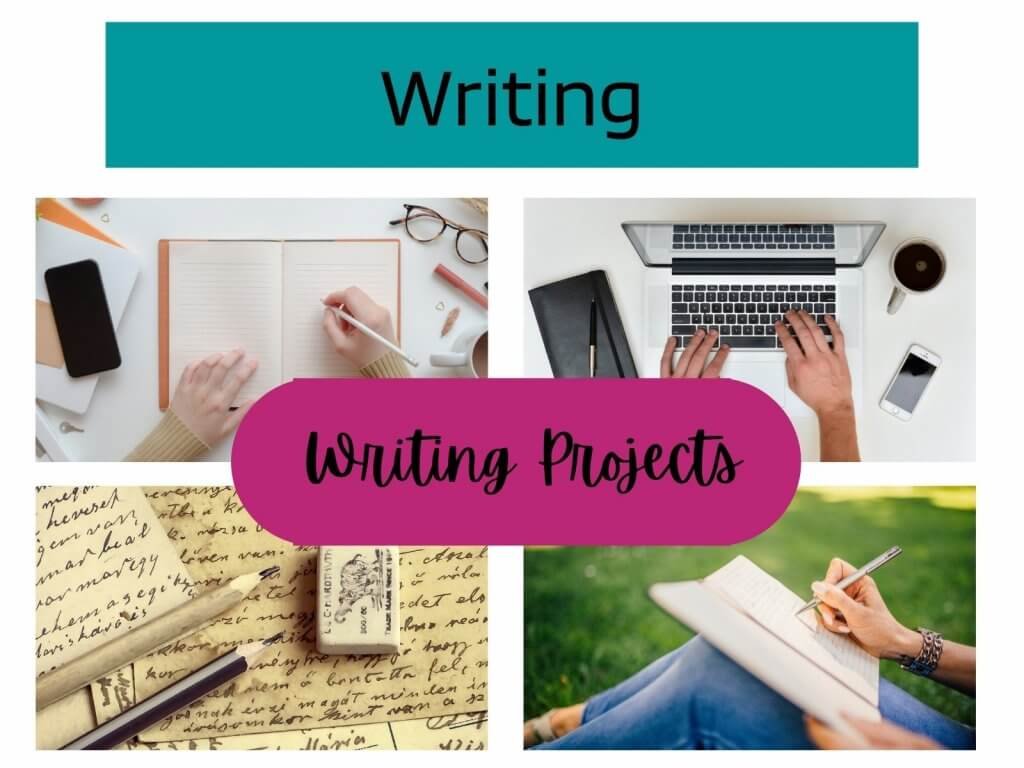 Non-Fiction

Memoir
Biography
Self-Help Book
Reference Book
Short Story

Play
Musical
Satire
Poetry
Children's Book
Comics/Graphic Novel
Humor
Fiction

Fan Fiction
Fantasy
Science Fiction
Western
Dystopia
Romance
Thriller/Horror
Mystery
Crime/Detective
Worldbuilding
Worldbuilding is a creative hobby that involves fabricating a fictional world or universe.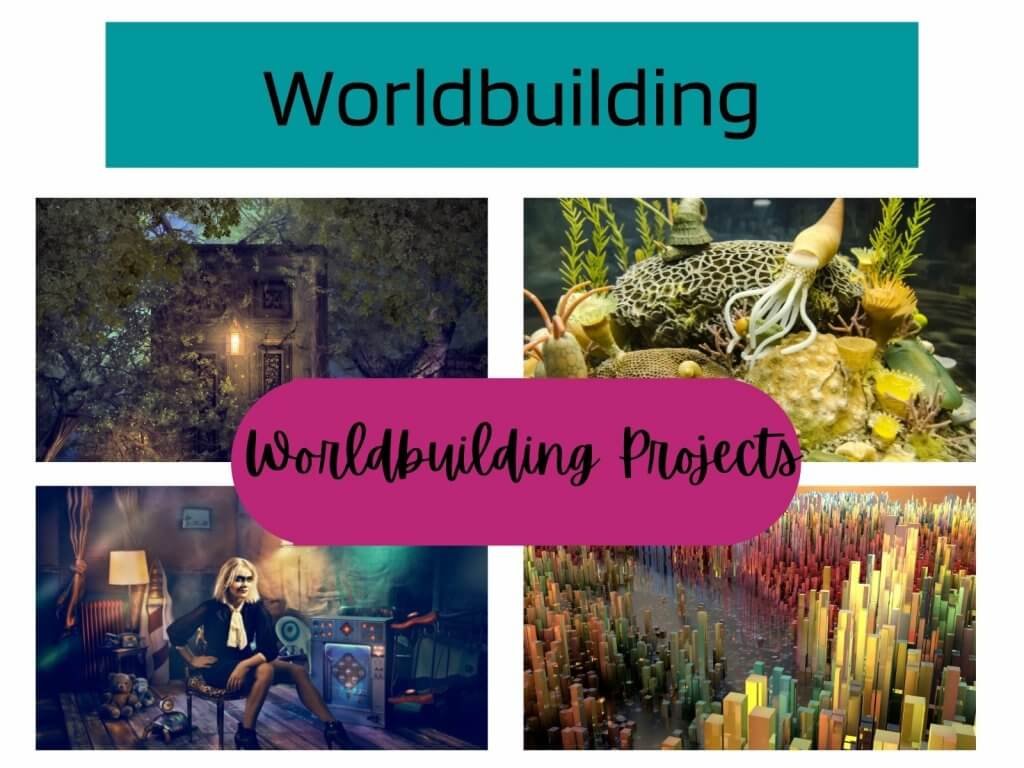 It's often used to help build a foundation for fictional novels (think Lord of the Rings, Harry Potter, Game of Thrones, Narnia, etc.).
Many elements require thought and design in worldbuilding, including the world's history, geography, environment, society/social structure, culture, government/politics, and commerce.
You can not only write about these elements but visually depict them through artwork to represent your fictional world.
Conclusion
There is no shortage of creative hobbies for adults to explore. Creative hobbies are not restricted to any one gender. Both men and women can partake in these activities.